To curb on the harassment cases in varsity, the University of Balochistan has introduced a uniform for Bachelors' and Masters' students.
As per the new arrangement, male students will be required to wear a white shirt, black pants, and a tie with the university logo on it, while the female students will don a grey kameez with a white shalwar and dupatta.
The registrar office has issued a notification in this regard. It said that the new dress code will be enforced from March 1, next year, and no student will be allowed inside the university premises without it.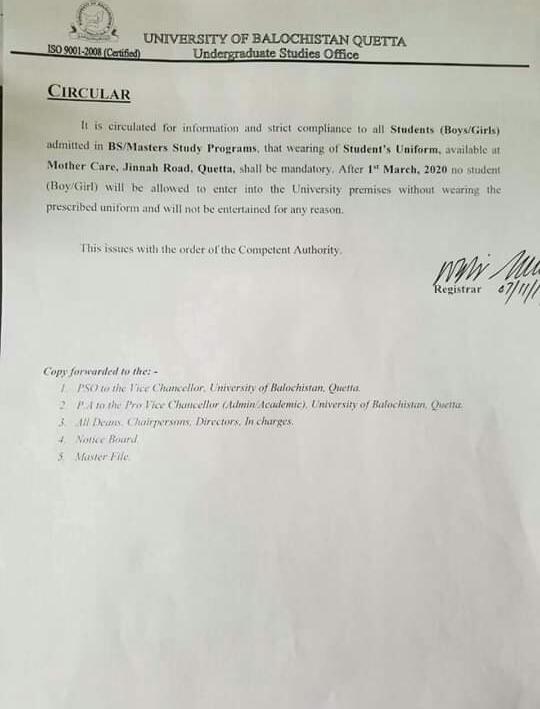 The initiative is in line with the Balochistan High Court's instructions, which directed the varsity administration to introduce a proper uniform for students.
Note that the administration of Balochistan University has been under massive criticism after a harassment case surfaced on media. As per details, important people in the administration used CCTV footage of female students to harass and blackmail them.
In the investigation, it was revealed that secret cameras were hidden inside the switchboards and keyboards, which monitored students' activities. These videos were later used to blackmail female students for sexual favors.
The uproar on social and mainstream media forced the vice-chancellor of the varsity to leave his post and let an independent investigation identify the people responsible.