Microsoft made headlines last year when it shocked the tech community with its first dual-screen foldable phone after not producing a single smartphone for years. Months after its official announcement, the Surface Duo has been spotted in public in the hands of a person using public transport.
Advertisement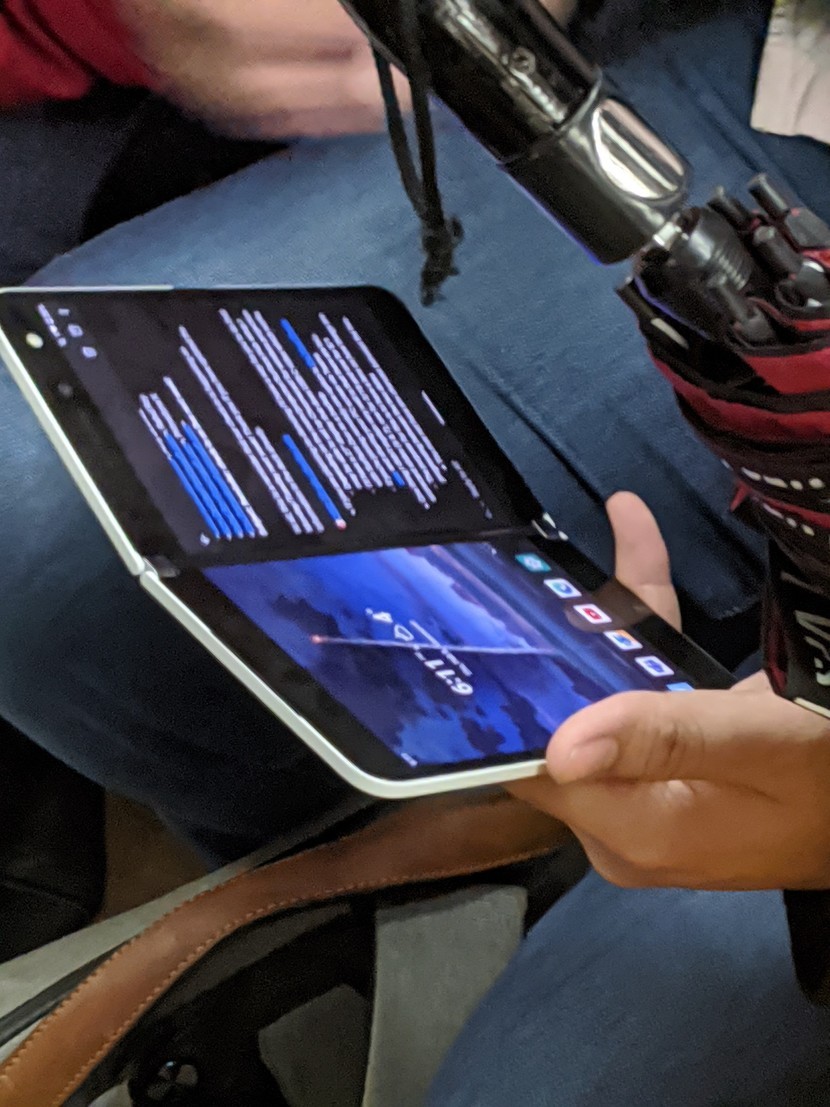 The photo that surfaced online shows a man using the Microsoft Surface Duo in Vancouver's public transport. It confirms that the device is different from the prototype shown on Microsoft's Surface event in October last year. It appears to have a front-facing flash, which confirms that the front-facing camera will work as both the primary and secondary camera since the device can fold 360 degrees.
Another report claims that Microsoft is already handing out Surface Duo devices to employees for testing day to day activities in public. This suggests that an official release might actually be closer than we think.
The prototype that was shown off during Microsoft's event last year had a 5.6-inch screen that connected to a 360-degree hinge that combined it with an additional screen that transformed it into an 8.3-inch tablet when opened. It will run on Android which makes sense as the OS already support dual-screen devices.
Earlier rumors suggested that the device may feature the Snapdragon 855 SoC, but that might not be the case as the phone is not set to launch until later in 2020.