Social media giants have been on a crackdown against COVID-19 misinformation ever since the start of the pandemic. YouTube, Facebook, and Instagram have all introduced new features and tools to reduce misinformation, and now Twitter will start labeling misleading Coronavirus information to prevent it from spreading.
All Tweets with potentially harmful or misleading information relating to the virus will now be labeled as misleading. This change will be applied retroactively, so misleading tweets shared before the update will also be marked as misleading. Twitter will also insert a link underneath the tweet that will redirect people to reliable and verified information.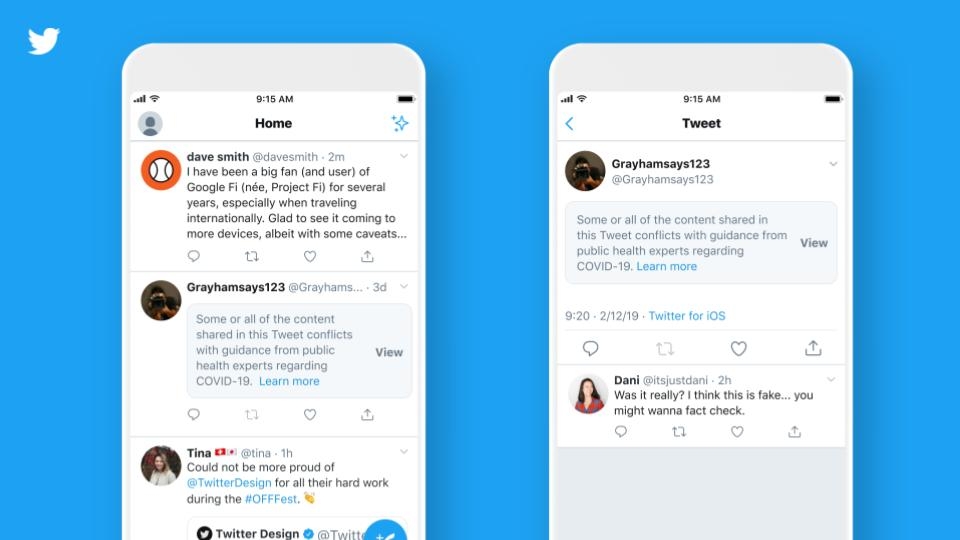 The action taken against the tweet will depend on whether Twitter deems it as "misleading", "disputed", or "unverified". Based on how severe the claim is, Twitter will either label the content, remove it, send a warning, or take no action. The image below shows what type of content will get labeled, removed, warned, etc.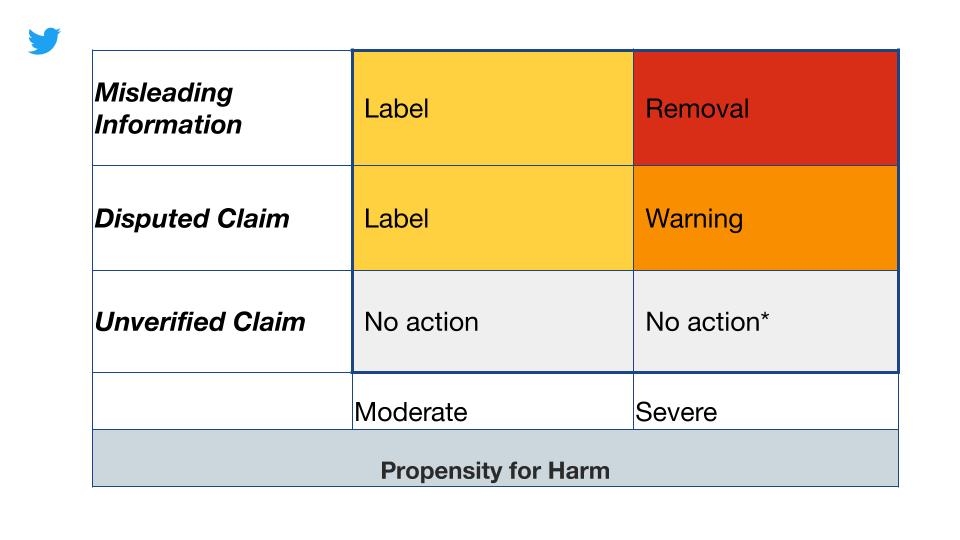 Twitter says that they're working on improving their internal systems to proactively monitor COVID-19 content and quickly detect and label tweets with high-visibility. They will continue to rely on their trusted partners and they will prioritize labeling content which could lead to increased COVID-19 exposure and transmission.
We'll learn a lot as we use these new labels, and are open to adjusting as we explore labeling different types of misleading information. This process is ongoing and we'll work to make sure these and other labels and warnings show up across Twitter.