Xiaomi has been on a streak of releasing water dispensers and purifiers lately and now we have another one on the list called the Mi Desktop Water Dispenser. It starts at $225, but what's different about this one is that it is not just a dispenser, but it doubles as a purifier as well.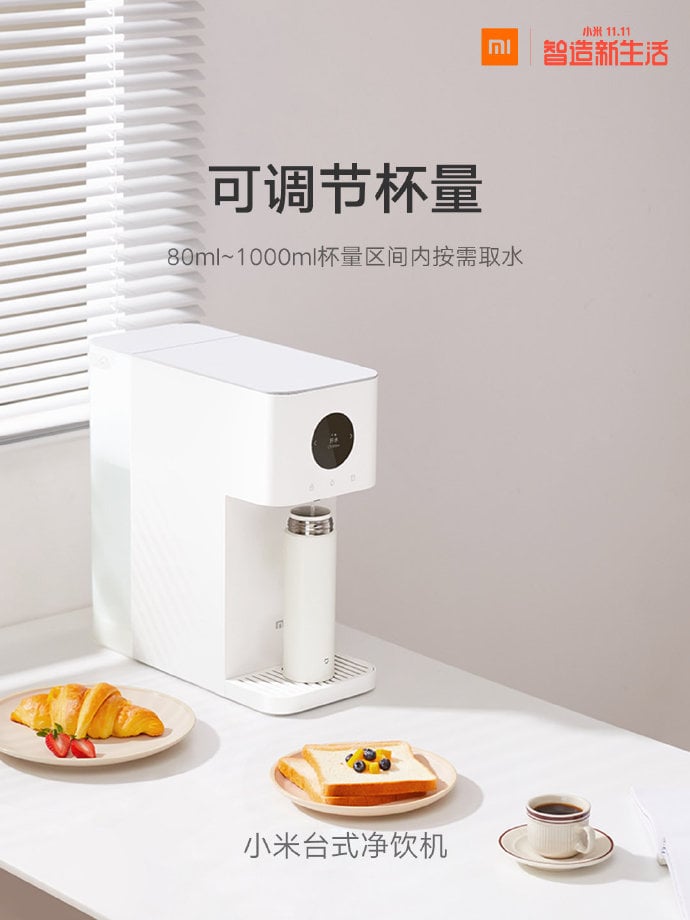 The Mi Water Dispenser can provide instant hot water with water purification capabilities. It is equipped with professional reverse osmosis (RO) filtration and has the same 6-stage deep filtration as Xiaomi's other purifiers. After the filtration process, the water can be consumed directly from the dispenser.
In terms of design, the dispenser features a minimalistic build with an OLED screen at the top which shows device status, different modes, water temperature, filter element life, water change reminders, etc. It has a water purification capacity of 2000L and it can heat up the water in 3 seconds.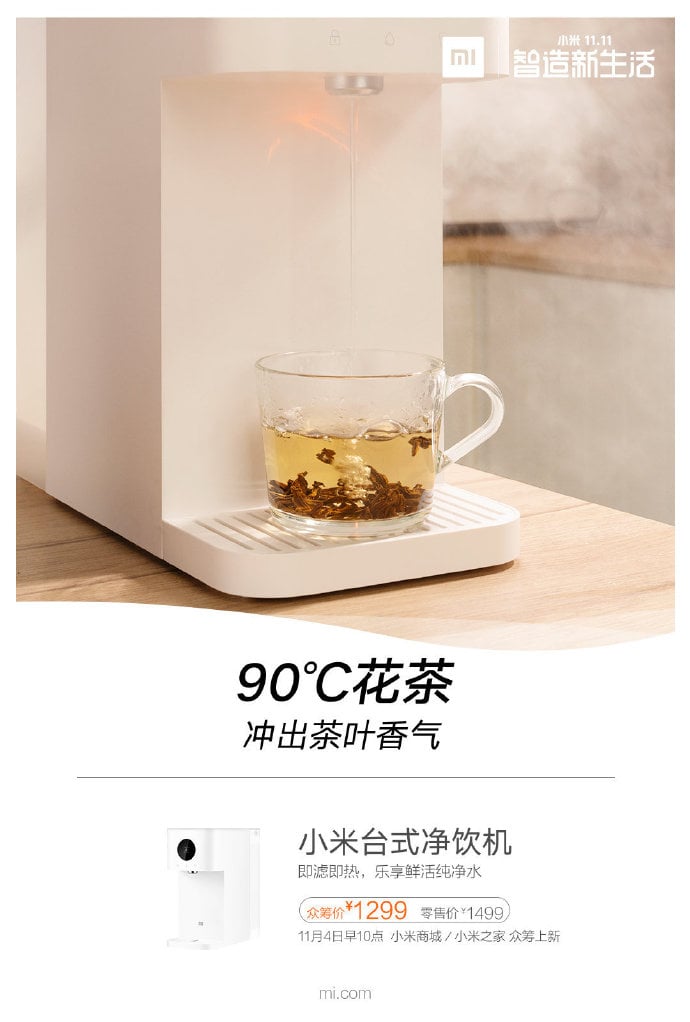 The water tank is detachable and the dispenser can accurately show water temperature down to 1C.
Additionally, it can also be paired with the Mijia app so it can be controlled from a phone over WiFi. It lets you change water temperature, filtration settings, different modes, etc. The app can be synced with the dispenser with a single touch of a button.