Xiaomi's sub-company Huami that is behind the popular Amazit watch series started off a new Zepp brand of wearables a while ago. Zepp has now confirmed with a teaser poster that it's launching a new Z series of smartwatches soon.
Advertisement
The teaser confirms that the new Z series of Zepp smartwatches is coming on 18th November in China and the event will take place early during the day. The teaser image also reveals a few design aspects of the device.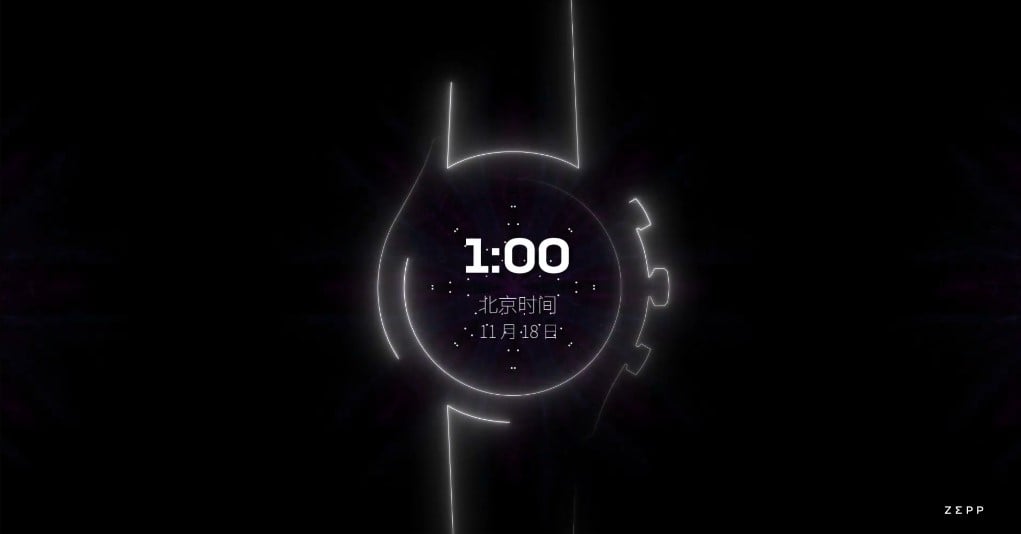 There are two buttons on the side of the watch and a rotator in between, giving it a traditional watch look fit for casual as well as business use. Earlier reports have said the watch will have a metal body and a leather strap, meaning it could be in the premium category.
As usual, when it comes to smartwatches, we can expect two different models for each release. The models could differ in design, similar to the Zepp E which comes with a circular design as well as a square one. There could be different types of straps as well and varied features for each model.
More details regarding the Zepp Z series are expected to surface in the coming days.