News about the HMD Global-backed Nokia working on a laptop of its own has been making rounds on the internet for a while now. However, there was no confirmation to back it up.
The confirmation of a Nokia Purebook laptop comes straight from Flipkart, which owns the non-phone products' branch of Nokia. The retail company has set up a landing page for the upcoming laptop on its website.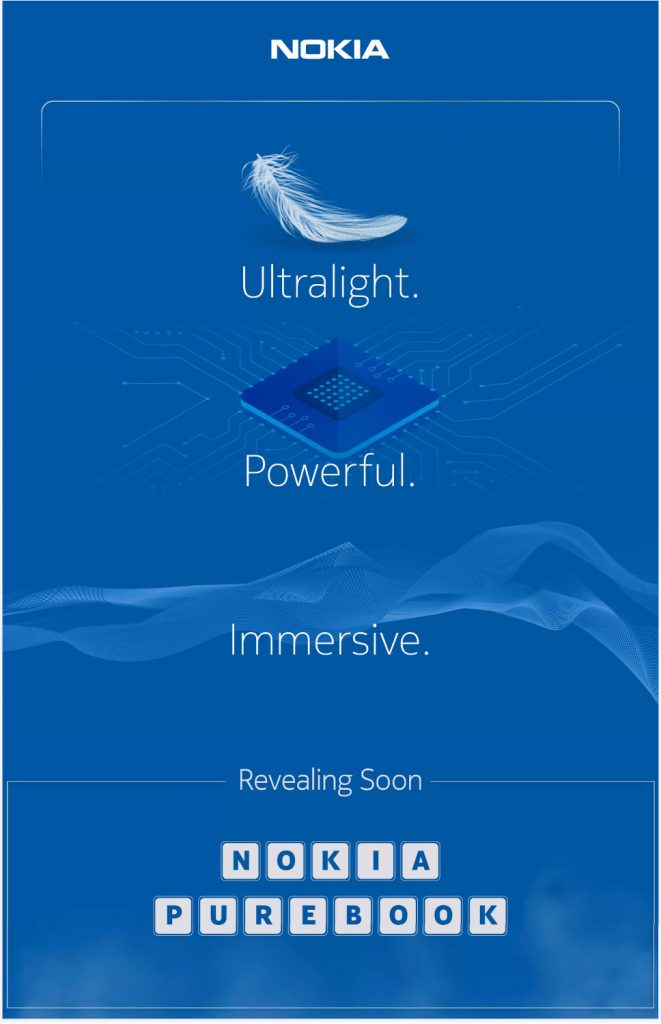 We know for a fact that this information is authentic as in November last year, the online retailer Flipkart partnered with Nokia to launch smart TVs in the country that will carry Nokia's brand name. Apparently, the license extended beyond smart TVs.
The retailer is the only one globally that has shared teaser posters, which points to the imminent launch of Nokia-branded laptops in India.
As far as the teaser is concerned, it does not reveal much except that the notebook will be powerful, immersive, and lightweight. It does confirm that the notebook will be called "Purebook," following the PureView lineup of Nokia smartphones. Moreover, it is unclear if there will be multiple models of the Nokia Purebook. A previous report suggests that the laptop will be launched with nine variants.
Flipkart has not revealed the launch date either. However, since the landing page has been created, the laptop might be launched soon.