After launching an Air Dresser that will sanitize your clothes, Samsung has now collaborated with the US firm Clean Remote LLC and has introduced a sanitization-friendly TV remote control for healthcare facilities.
Starting today, every healthcare organization will receive an additional unit of the Clean Remote on the purchase of a commercial-grade Samsung TV. According to Samsung, this remote has been designed to help healthcare facilities in the US prevent the transmission of viruses through TV remotes.
The company came up with the remote after the US infectious diseases agency, the Centers for Disease Control and Prevention recommended that healthcare units regularly disinfect and clean their remotes since researchers have found that remotes in such facilities are major carriers of bacteria. These can be easily transmitted to humans and can be carried outside the facility as well by visitors and hospital staff.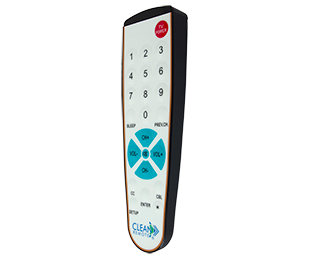 Samsung's clean remote is built to be compatible with all Samsung Healthcare Grade and Hospitality Grade TVs. It will not require any additional protocols and set up. Just like any other remote, the clean remote runs on two AAA batteries. It is a simple remote with large, easily visible keys.
According to Samsung, it has already sold more than 14 million Clean Remotes and feedback from some of the facilities reveals promising results.
---
ALSO READ
Here's How Samsung Galaxy S21 Uses AI to Make Selfies Stand Out
---