Soon after Apple released the iPhone 12, companies have been introducing devices that support the iPhone 12's PD 20W fast charging. Now it's Xiaomi's turn to step into the fray as the brand has released IDMIX P10 Pro power bank in China through its Xiaomi Youpin platform.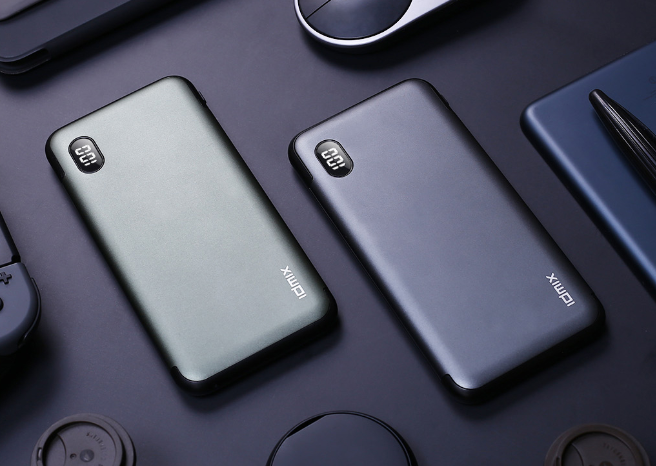 It features an ergonomic double-sided arc design and is only 12.8mm thick. The top of the power bank has a small LED display that shows the remaining battery in real-time.
The new power bank brings a 10,000 mAh capacity and one of its highlights is the MiFi-certified Lightning interface. As mentioned earlier, it also has support for Apple PD 20W fast charging, which is able to charge an iPhone 12 up to 50% in only 30 minutes. Other than that, it also offers Huawei's SCP 22.5W fast charge.
The power bank has a USB C port and a Lightning port that can be used for both input and output. The company mentions that if the power bank is being used with a Lightning cable certified by IDMIX brand MiFi, it can be charged using the Lightning port and it can charge two devices at the same time. An iPhone 12 can be charged 3.1 times, a Huawei P40 can charge up 1.8 times, and a Xiaomi Mi 10 can be replenished 1.7 times.
The IDMIX P10 Pro power bank is only available in China for now but should arrive in the international market soon. It comes in Green and Black color options as shown in the image above and costs only $29.