Android 11 has been pretty popular among OEMs and has had the fastest growth rate of any previous versions of Android yet, revealed a new report from StatCounter. The latest version of Google's mobile OS, Android 11, has had the fastest adoption rate in the US, taking over 25% of the mobile and tablet market in just 6 months.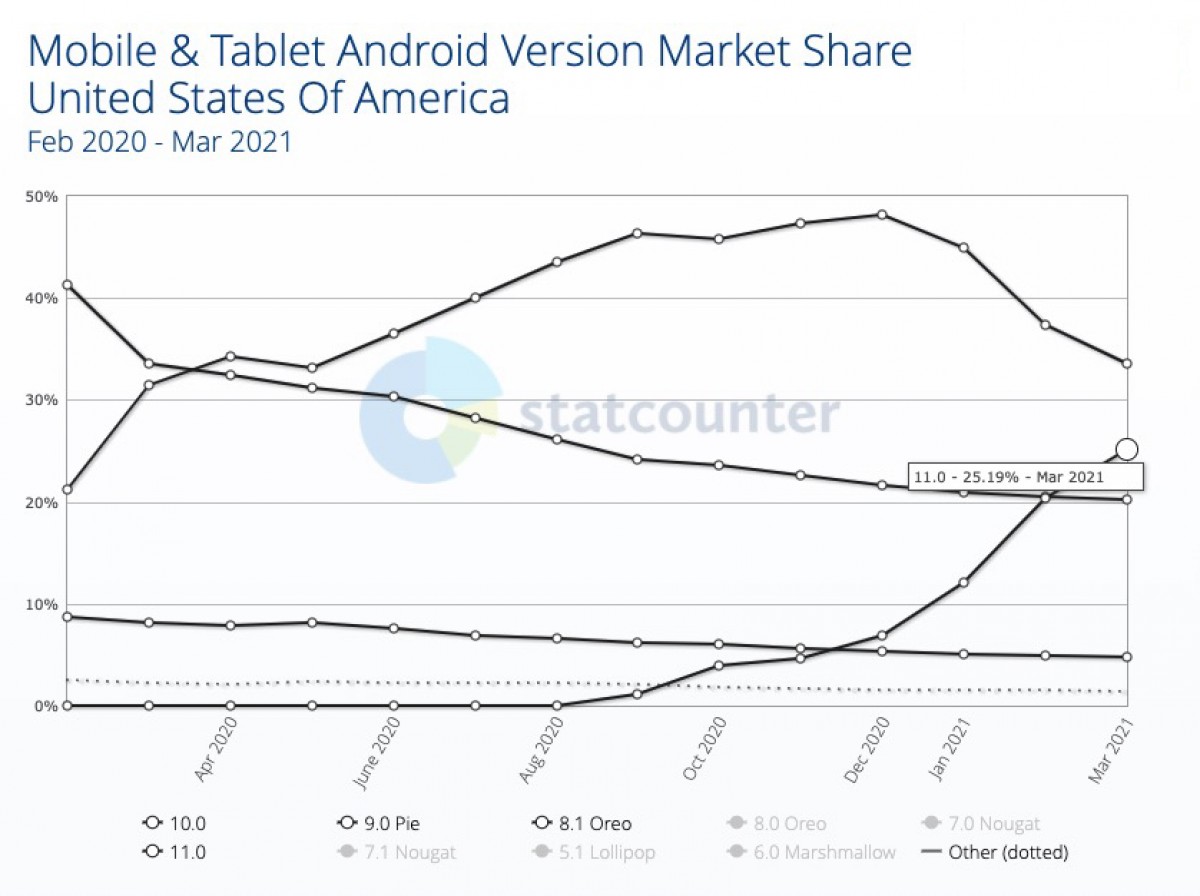 Android 10 still, however, remains the most widely available version of Android in the US with a 33% market share. It is the most popular OS in the global market as well with its 41% market share, being widely popular in Europe and Asia where Android 11 is still trying to catch up.
Overall, Google and its partnering OEMs are doing a much better job at preventing Android fragmentation around the globe with each new release. In July last year, we received confirmation from Google itself that Android 10 had the fastest adoption rate during the period.
Keep in mind that the stats provided by StatCounter are not official and we will have to wait for Google to clarify the actual adoption rate for Android 11.
Looking ahead, Android 12 is expected to become official sometime later this year. The first developer preview was released in February this year, revealing a refreshed UI, improved privacy, scroll screenshots, improved navigation, and much more.