The Pakistani Rupee has weakened further to a new all-time low against the US Dollar, and lost 17 paisas against it in the inter-bank market to close at Rs. 169.12 today.
The Pakistani Rupee (PKR) slid to a session low of Rs. 169.70 against the US Dollar (USD) before recovering and closing at Rs. 169.12.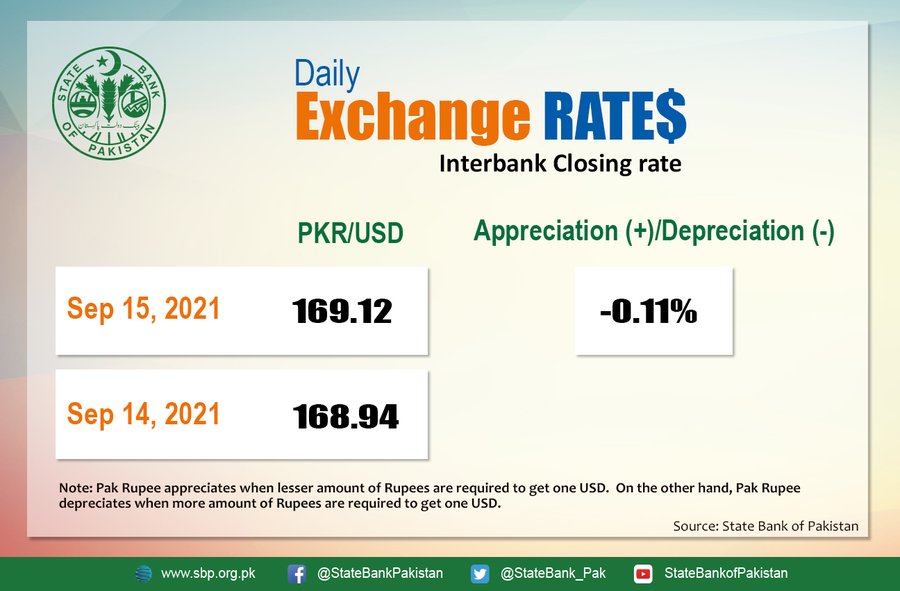 Meanwhile, it dropped to a low of Rs. 170.50 against the USD in the open market.
Yesterday, the local currency crashed to its lowest ever against the USD at Rs. 168.94. It has slid by more than 10 percent since May as imports rose and the country's current account weakened.
"In early sessions today, the rupee plummeted to all time high of 169.70 against the greenback, but recovered due to the SBP's intervention, as claimed by market players," said an analyst from market research company Tresmark.
The analyst added that higher structural inflation vis-à-vis the US will continue to add pressure to the Rupee, as COVID-19 inflation continues to be a big concern for economies across the globe.
While speaking to Dawn.com, the Chairman of the Exchange Companies Association of Pakistan Malik Bostan said, "Due to the recent sustained rise in the dollar's value, importers have started booking the currency in advance, which has increased its demand in the interbank market".
He added that the dollar could become even more expensive if the State Bank of Pakistan (SBP) does not intervene to stabilize the exchange rate.
The Express Tribune reported today that the SBP had injected $1.2 billion into the currency market over the last three months to offset the sharp depreciation of the PKR.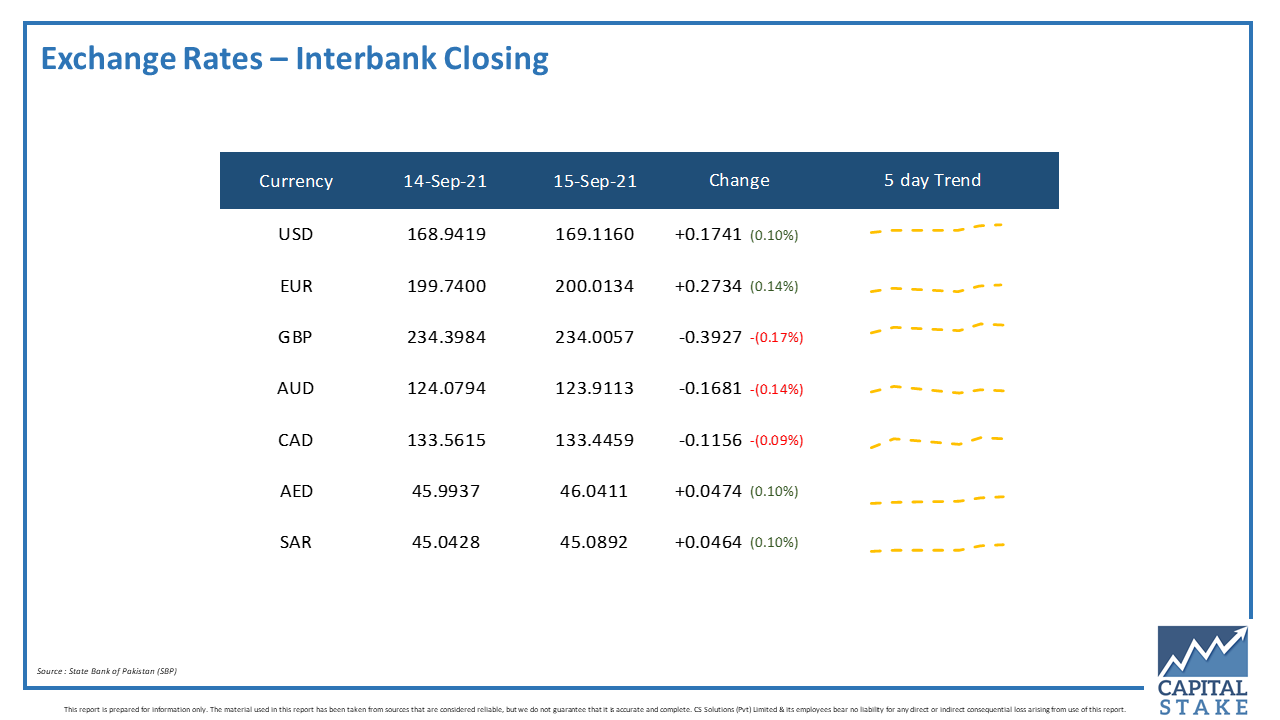 The local currency lost 27 paisas against the Euro, and five paisas each against the Saudi Riyal (SAR) and the United Arab Emirates Dirham (AED).
In contrast, it appreciated by 40 paisas against the Pound Sterling (GBP), 11 paisas against the Canadian Dollar (CAD), and 17 paisas against the Australian Dollar (AUD).