The iPhone 13 series was launched last month including the iPhone 13 Mini, iPhone 13, 13 Pro, and the 13 Pro Max, just like last year. These phones are attracting so much demand that Apple had to push back shipment dates.
Folks over at TechInsights have performed a teardown on the iPhone 13 Pro, giving us a detailed look at the inside.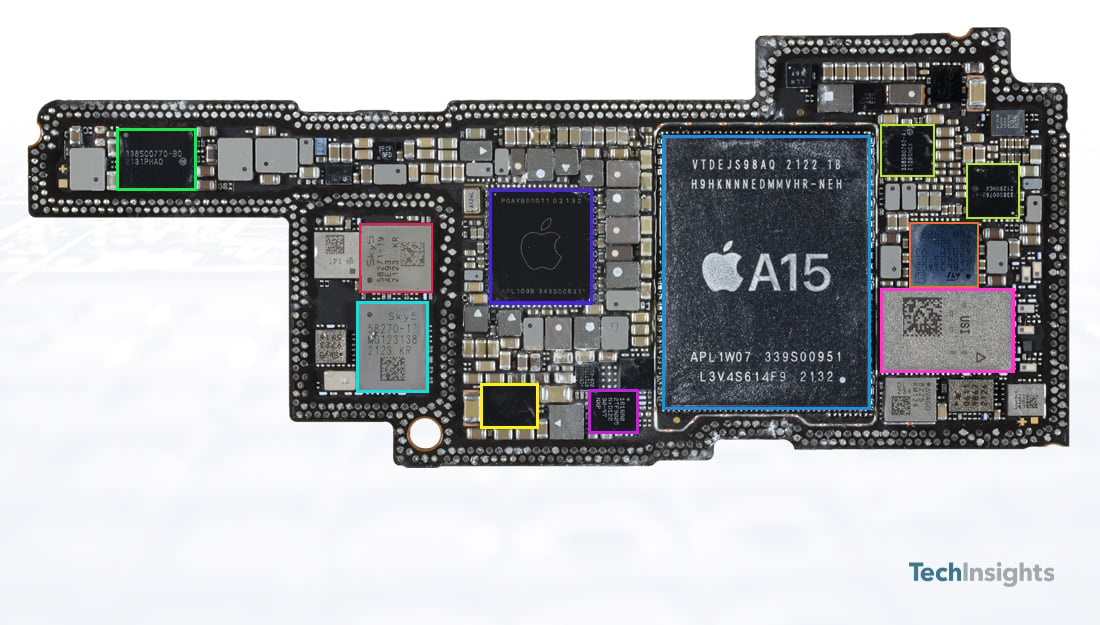 The teardown shows the iPhone 13 Pro comes with 6GB of LPDDR4X RAM, which is now an outdated memory standard. We already have the new LPDDR5 standard of RAM with faster speeds and several Android phones come with it.
The iPhone 13 Pro has the same GPU as the vanilla iPhone 13, but with an extra core. This is the same approach Apple is taking with its Apple M1 chip and MacBooks where the pricier models have extra GPU cores, but the same GPU.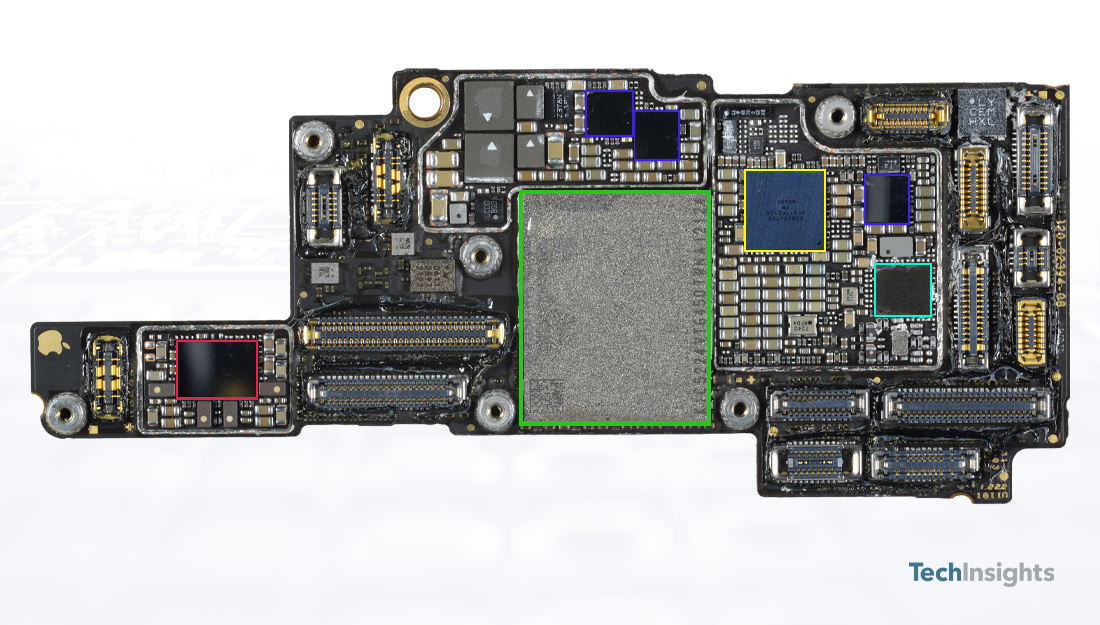 The teardown also revealed the main camera with 1.9µm pixel size, which is bigger than its predecessor's 1.4µm. There is also the A15 Bionic chip, the audio codec, audio amplifiers, and various other components from suppliers like Qualcomm, KIOXIA, NXP, STMicroelectronics, USI, Qorvo, and Broadcom.
The cost of all these components sums up to be roughly $570, which is only about $22 higher than the iPhone 12 Pro. The slight increase in its cost is due to the costlier chip, NAND memory, and display subsystem, as well as the increased cost of the main enclosure.
Do note that it's only the price of the components and no other associated costs that Apple has to account for, such as labor, software, shipping, and various others.
An iPhone 13 Pro currently has a selling price of $1,099.