Spotify released its Q4 2022 financial report, with a mix of positive and negative news. On the positive side, the company exceeded expectations and reached 205 million paying subscribers, making it the first streaming service to surpass 200 million.
Its monthly active users (MAU) increased to 489 million, which includes both paying subscribers and those using the ad-supported tier. In comparison, Spotify had 195 million premium tier subscribers and 456 million MAU at the end of Q3 2021.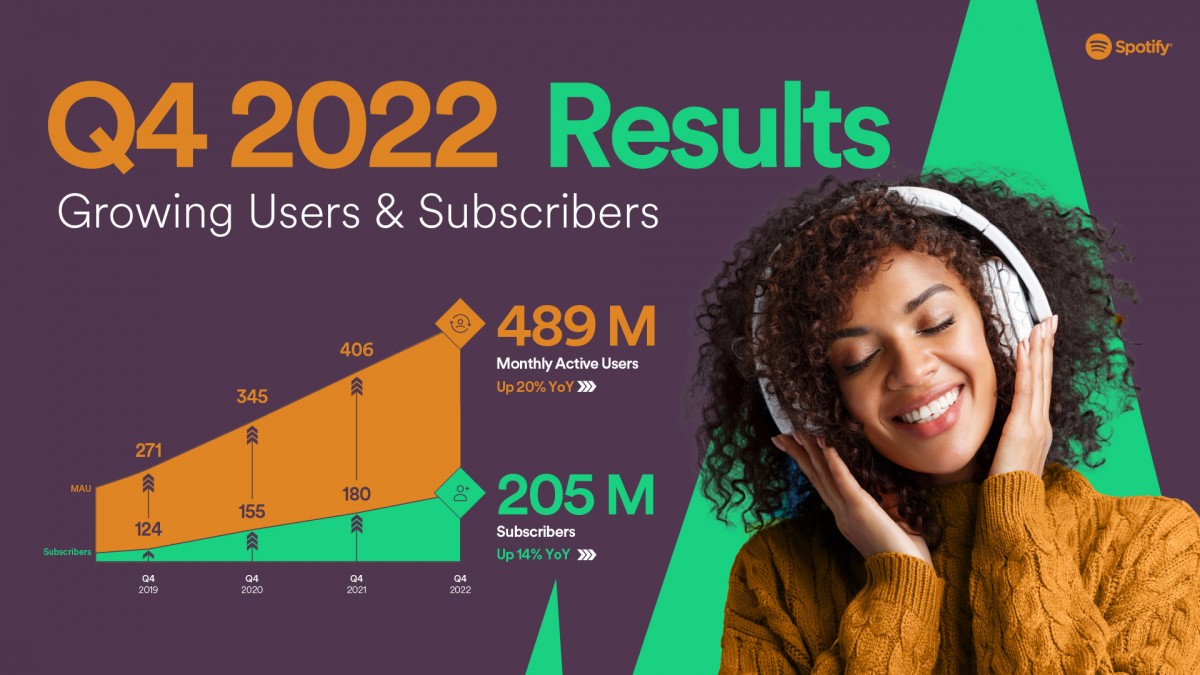 This 33 million increase in MAU was the largest growth for Spotify in Q4.
But there is also some bad news right around the corner. Spotify's Chief Financial Officer Paul Vogel said in an interview:
We always knew that 2022 would be an investment year and 2023 will be a year where we would slow down the investments and thereby operating expenditure while revenue keeps on climbing.
Spotify's expansion into podcasts and audiobooks resulted in new costs, leading to a significant increase in Q4 losses from €39 million in 2021 to €270 million last year. This was due to higher advertising expenses and the hiring of new employees. The company recently announced a 6% reduction in its workforce of about 600 people.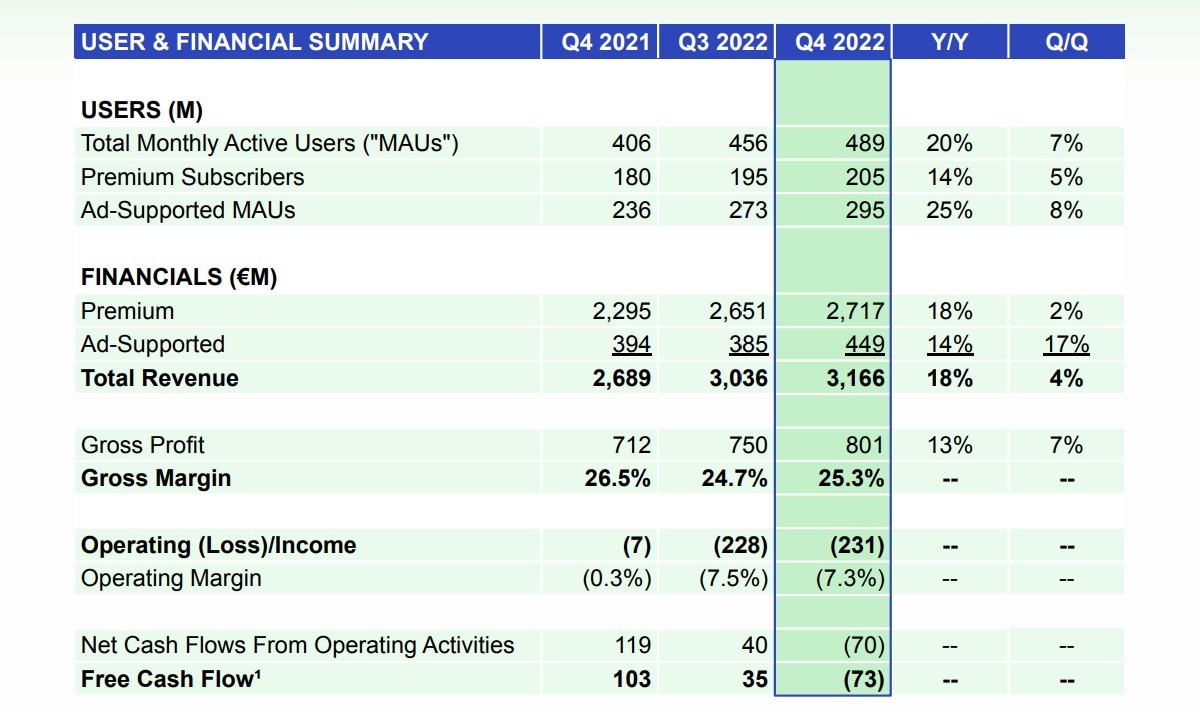 Despite this, the company's overall revenue for 2022 was €3.2 billion, a year-over-year increase of 18%, with €2.7 billion coming from premium subscriptions. Entering the podcasting industry appears to be a smart move, as it contributed to an increase in ad-supported revenue to €449 million for the quarter.
According to the company's projections, it is expected to surpass 500 million users by March and increase its premium subscribers to 207 million. CEO Daniel Ek states that the first quarter is typically the slowest for the company's growth.
The focus for this year is to decrease the operating loss and the goal for the next decade is to reach 1 billion users by 2030.
An interesting highlight is that the 8th annual Spotify Wrapped campaign saw a 30% YoY increase, attracting 150 million monthly active users across 111 markets.