Crime rates have been going up as the coronavirus snatches away jobs and leaves people vulnerable to the financial crisis. But we wouldn't have suspected cats to be in on petty crimes such as smuggling. Apparently, that's exactly what happened in Sri Lanka.
At Sri Lanka's high-security Welikada Prison, a cat was detained and kept in a prison room. The feline was caught by intelligence officials, who suspected it was smuggling drugs and cell phone SIM cards to inmates.
The cat was caught in action when she was carrying a plastic bag filled with almost two grams of heroin, two SIM cards, and a memory chip.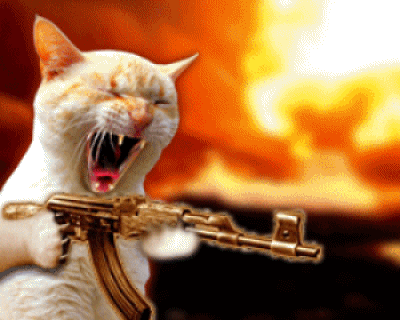 However, the criminal cat committed yet another crime. It escaped the prison room where it was kept for interrogation. Cats really do have nine lives it seems!
While most of the prisoners depend on another human to throw such illicit items over the prison walls, they had shifted to cats to avoid suspicion.
Other than felines, Sri Lanka is facing problems because of anti-narcotics detectives as well. Some have been caught trying to sell confiscated drugs.
In other news, last week the police seized an eagle that was allegedly distributing drugs in a suburb of Colombo.
What do you think of this smuggler cat and drug trafficker eagle? Let us know in the comments section.