Shaheen Airlines has failed to pay its outstanding dues to Federal Excise Duty, amounting to a massive Rs. 521 million, and is getting barred from continuing its flight operations by the government.
The notice, signed by Farva Abid – the Deputy Commissioner of Inland Revenue, says that the local airline is well ahead the deadline for meeting its dues. It reads:
The recovery of Federal Excise Duty amounting to Rs. 521.397 M is recoverable from M/s. Shaheen Air International Limited under Federal Excise Act. 2005 read with Federal Excise Rules, 2005.
Shaheen Airlines asked to shut down operations after it owes Rs 521 million in federal excise duty pic.twitter.com/vXnXrrNNg0

— omar r quraishi (@omar_quraishi) May 25, 2018
Furthermore, it states that the duty was payable for the month of March 2018.
Following the Sub-Rule (c) of Rule-60 of Federal Excise Rules 2005, Shaheen Airline cannot continue to operate its flights until it pays the outstanding debt.
It will have to make the payment, and then wait for the authorities' approval before getting to re-continue its business.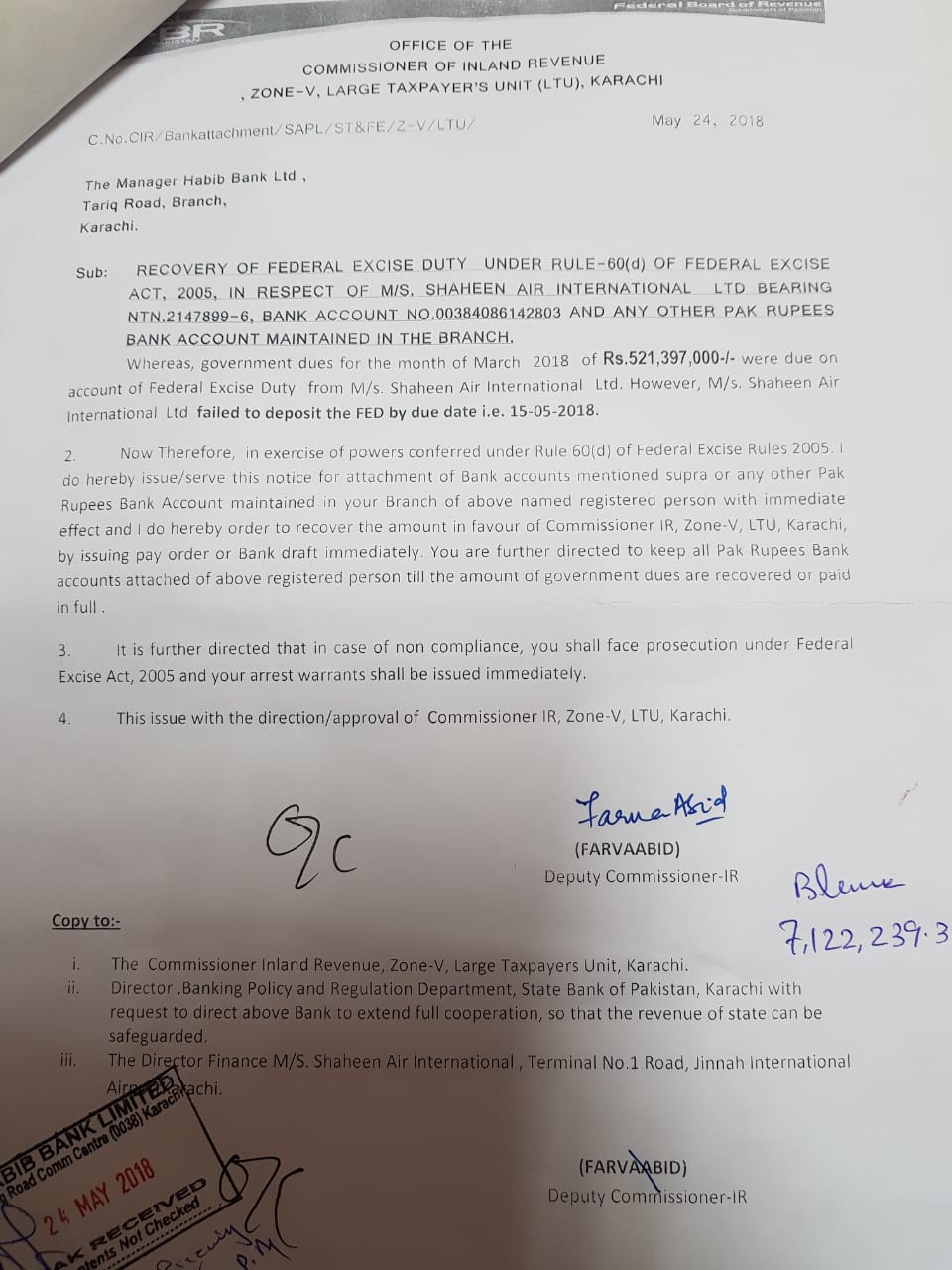 This could mean a huge loss-making factor for the airline, as even few hours of inactivity can severely and adversely affect businesses the size of Shaheen Airline.
The notice further states that Shaheen Airline is required to "stop removal of any goods" from its premises until of course, "the amount of duty is paid or recovered in full."
Pakistan's local transportation sector has always been in a pitiful state, be it airlines or inter-city bus/van networks, neither the authorities nor the local businesses give any regard to customer service, safety, or even true and fair business ideologies.