Samsung's Note series is a range of tall phablets, that usually come with flagship specifications and the company's signature S Pen stylus.
Starting from the Note 2, the entire lineup has featured a stylus, with a button on its front to trigger "air command" and perform other exclusive features, and this configuration has remained unchanged throughout the years.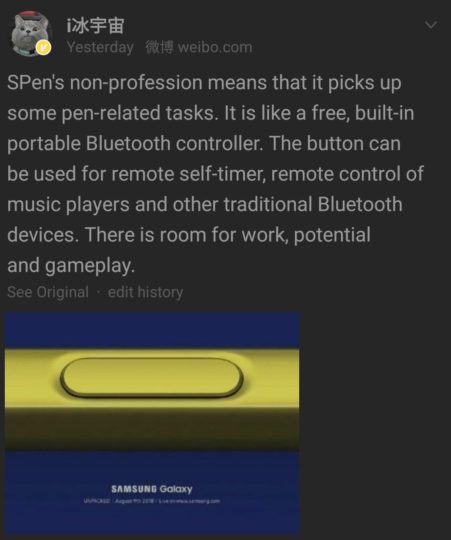 Gaming Potential?
For the latest, upcoming addition, expected to be named the Note 9, Samsung is doing something new and seems to be adding more features to the S Pen. Reportedly, the new S Pen iteration will act as a portable Bluetooth remote and will work as a music playback controller as well as being able to trigger the phone's self-timer.
This feature has the potential for gaming, and S Pen-based games might get launched alongside the flagship if Samsung actually does add gaming support. Moreover, the new stylus will also let users unlock their devices using it.
Specifications
As for the specifications of the Note 9, we know it's going to come with a Qualcomm Snapdragon 845. Another rumor suggests that the display is going to measure at least 6.5-inches at 2K resolution.
---
ALSO READ
Samsung Galaxy Note 9: Here's What We Know So Far
---
Samsung has not officially revealed any specifications as of now, we'll just have to wait for it to launch on August 9 to confirm the new features of the S Pen. The company has already given out press invites, and as the Note 9 nears its launch date, more and more specifications will get leaked.
We'll keep you posted.