The Pakistani Rupee (PKR) finally reversed its continuous deterioration against the US Dollar (USD) in the currency market today and managed to post substantial gains against other major currencies as well.
---
ALSO READ
SBP Reserves Increase by $272 Million in a Week
---
The PKR closed at Rs. 154.61 to the USD at the end of the trading day today (Friday, 4 June), up 16 paisas as compared to Rs. 154.78 to the USD yesterday.
According to the financial analytics platform Capital Stake, the weekly movement for the PKR shows a loss of 0.12 percent (Rs. 0.19) against the greenback on a week to day basis. On a month to date comparison, the PKR has lost nearly 0.14 percent (Rs. 0.22) to the USD. However, on a year to date basis, the local unit continues to remain strong with a gain of Rs. 5.22 (3.26 percent) against the USD.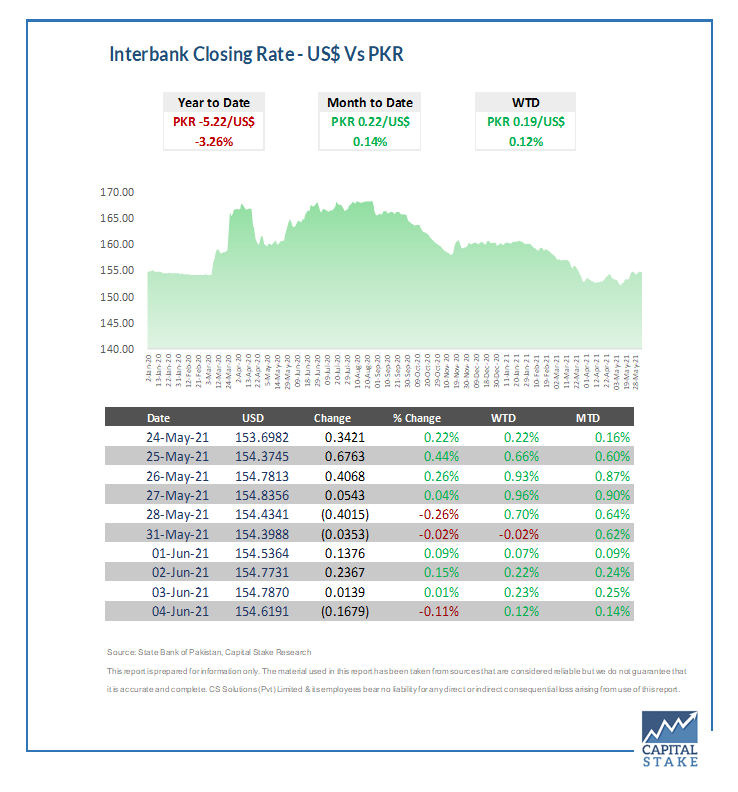 The recent downfall of the PKR may be explained by the rise in the real effective exchange rate (REER) coupled with the high demand by the importers for the dollar. However, the continued inflow of remittances is helping the rupee maintain its position in the interbank currency market.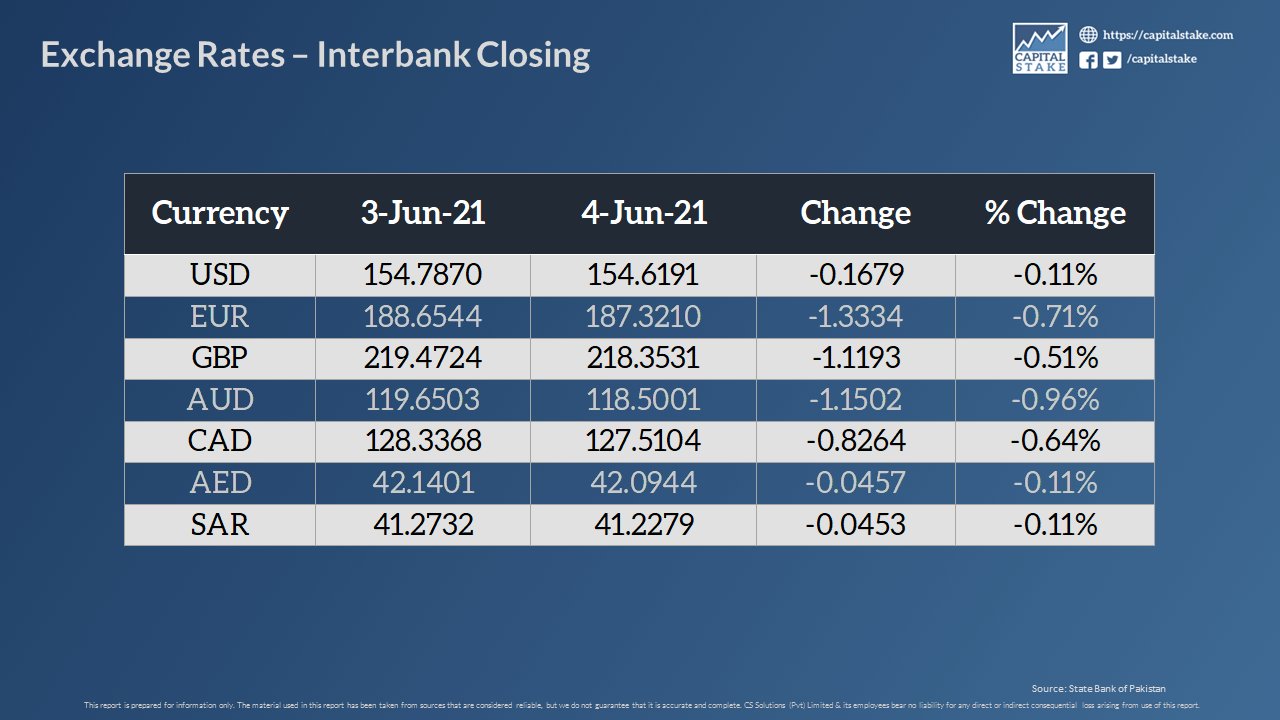 The PKR had a day of improvement against other major currencies as well in the interbank currency market on Friday after posting blanket losses on Thursday.
The PKR gained substantially by Rs. 1.33 against the Euro, significantly improved by Rs. 1.12 against the Pound Sterling (GBP), and gained notably by Rs. 1.15 against the Australian Dollar (AUD). It also improved 82 paisas against the Canadian Dollar (CAD).
---
ALSO READ
Rupee's Bad Days Continue With Another Drop Against US Dollar Due to REER
---
The PKR was successful in turning the tide of losses against the UAE Dirham (AED) and the Saudi Riyal (SAR) as it posted gains of 4.5 paisas against them both.