Last week, we covered news of the Mi Band X, which was rumored to feature a 360-degree wraparound display and more. This Mi Band was leaked through an internal Xiaomi presentation, which showed a slide of the Mi Band X.
---
ALSO READ
Xiaomi Mi Pad 5 Will Have Three Models With SD870 and SD860: Leak
---
However, Wang Hua of Xiaomi's PR department has debunked these theories, saying that while the leaked presentation was real, there is no such thing as a Mi Band X. He added that this presentation was, in fact, the company's internal training program for new employees and is a 2-year-old presentation.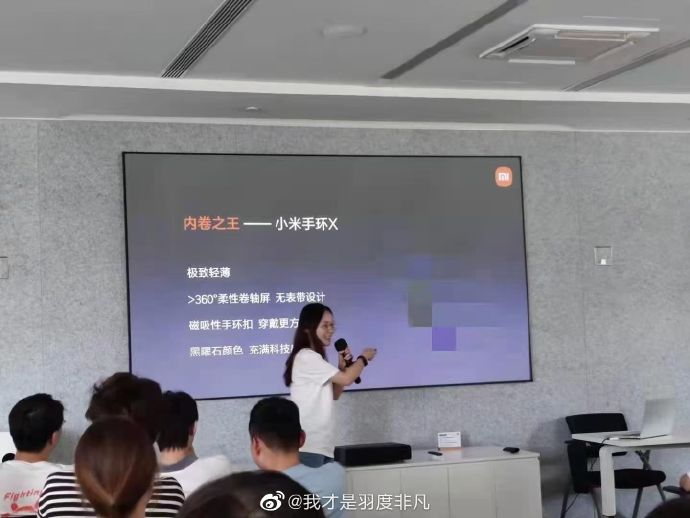 This confirms that the Mi Band X is not real and all reports speculating its launch are false, including our previous report.
The fitness band was first leaked by a tipster on Weibo who revealed that it would have a flexible display that completely goes around your wrist. It would have a strap-less design and would only use magnets to snap around your wrist. The presentation also said that it would come in a black variant.
The Mi Band X was shaping up to be the most interesting band to ever release, so it is disappointing to see that it's not real.
However, there is still the Mi Band 7 to look up to, which is expected to show up in leaks over the upcoming months.