The Pakistani Rupee lost 8 paisas against the US Dollar (USD) to close at Rs. 168.10 today.
The local currency (PKR) depreciated against the US Dollar beyond the Rs. 168 mark for the first time since August 2020 on September 10.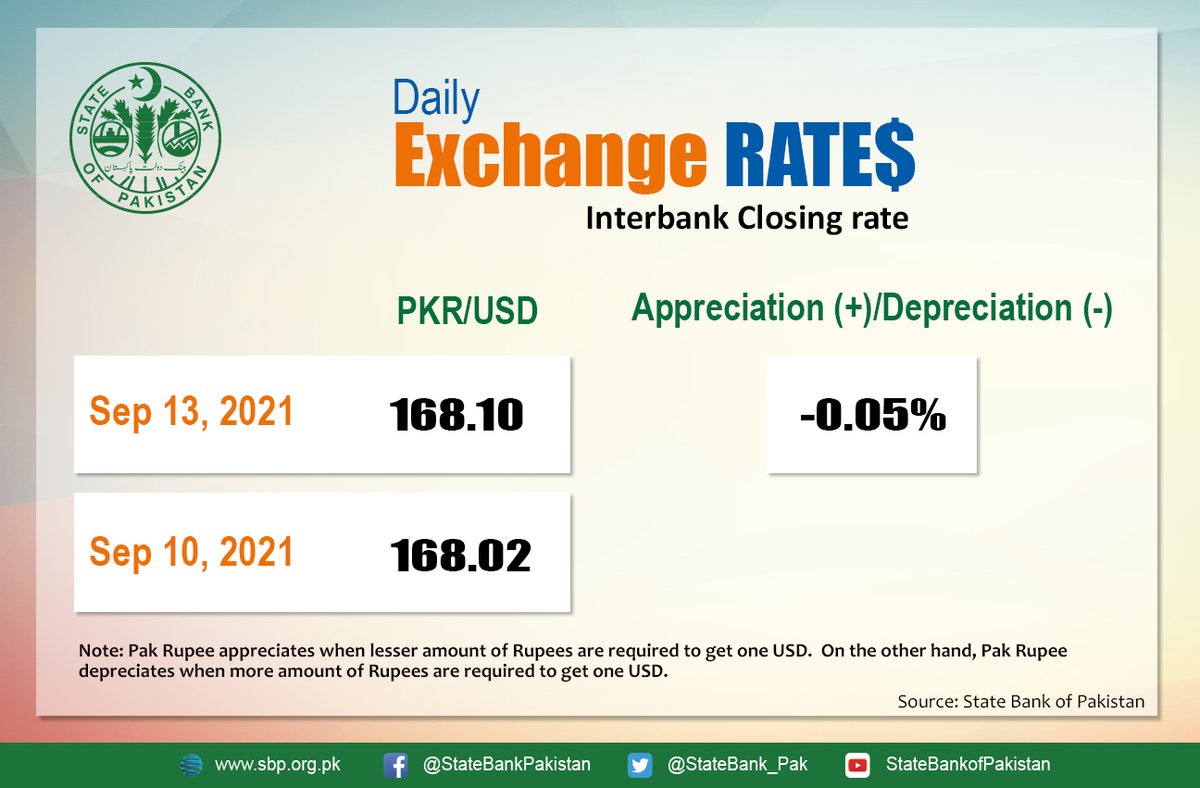 "Rupee's decline can only be stopped if imports are curtailed, and exports/remittances increase," Malik Bostan, Chairman Forex Association of Pakistan, said on September 10.
Capital Stakes, a financial research company, tweeted that the Rupee was about 34 paisas away from its all-time low of Rs. 168.4353 against the USD.
Pakistani Rupee ends the day at 168.0950/US$ just over 34 paisa's away from its all time low of 168.4353/US$!#Pakistan #forex #ExchangeRate #Dollar #Currency #Rupee pic.twitter.com/QPPPtQnyc0

— Capital Stake (@CapitalStake) September 13, 2021
However, against other major currencies, the Rupee managed to gain strength. The local currency appreciated 88 paisas against the Euro, 1.02 rupees against the Pound Sterling (GBP), 65 paisas against the Canadian Dollar (CAD), and 66 paisas against the Australian Dollar (AUD).
It lost 2 paisas each against the Saudi Riyal (SAR) and the United Arab Emirates Dirham (AED).