This year's flip phones are expected to bring bigger cover displays thanks to the recently launched Oppo Find N2 Flip, which had the biggest one yet.
But Samsung is expected to go even further than simply a bigger cover display, says a new leak from tipster SuperRoader. According to his report, the upcoming Galaxy Z Flip 5 will not have two, but three screens in total.
Have a look at these renders based on his leak.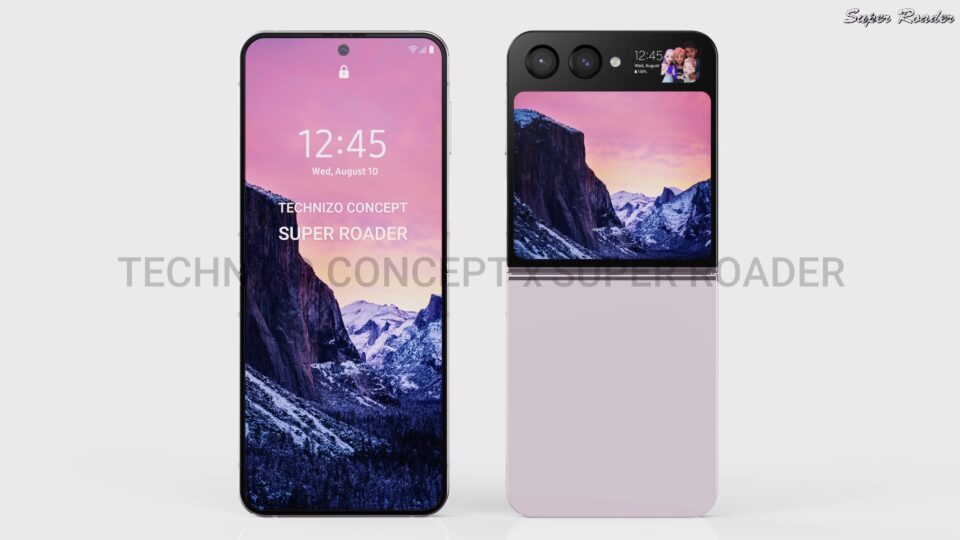 Other than the larger outer screen we have seen in many leaks already, there is an additional screen next to the main camera. This is much smaller than the larger one and it just looks like older versions of the Z Flip series.
The smaller screen will most likely be used for heads-up information, such as notifications, time and date, alerts, and more, while the bigger display will probably be used to access these notifications quickly, such as looking at your emails, replying to texts, etc.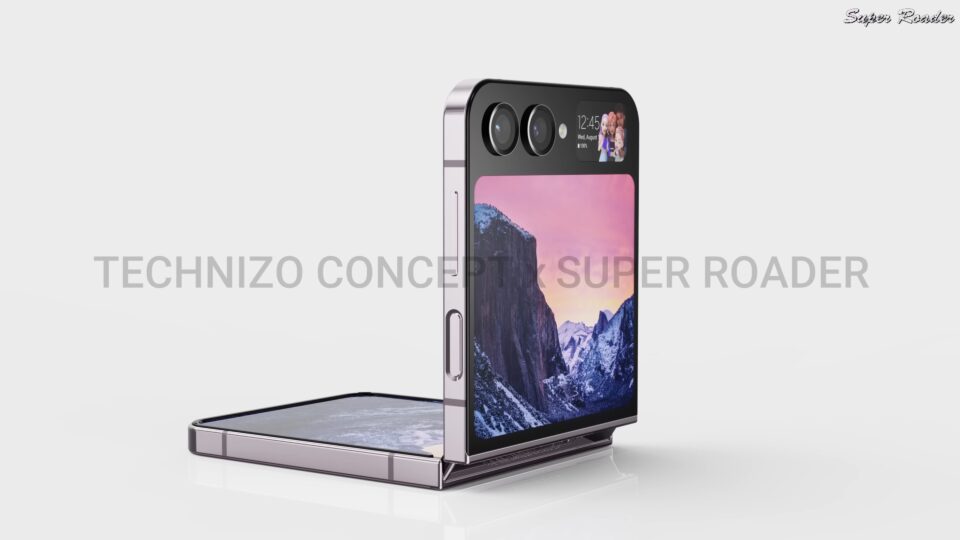 Other than that, the phone appears to be quite similar to last year's model in design, except for the main camera, which is now in a horizontal layout to make space for the outer display. The phone's sides are now flat and the display appears to have smaller bezels than before along with a centered punch-hole selfie camera.
Its new hinge may even allow the device to shut flat like some of its flip-foldable rivals. This hinge is expected to reduce the display crease as well, which is probably the most demanded change in the Z Flip series as of yet.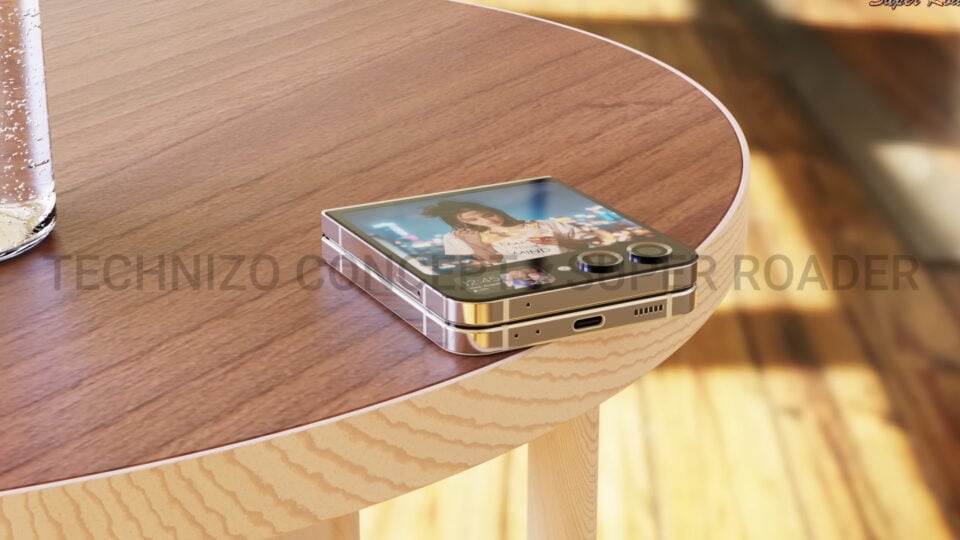 However, since this leak is only based on early renders, we would recommend taking this information with a pinch of salt. The Galaxy Z Flip 5's final design may turn out to be different.