WhatsApp's very own ChatGPT rival has long been in the rumors, but now we are finally getting an official glimpse of it from the app's latest beta version. This development was spotted by the team at WABetaInfo. 
The most recent beta update of WhatsApp (version 2.23.24.26), accessible through the Google Play Beta Program, introduces a handy shortcut in the Chats tab. Positioned as a button above the new chat icon, this shortcut simplifies the process of accessing AI-powered chats, eliminating the need to navigate through your contact list.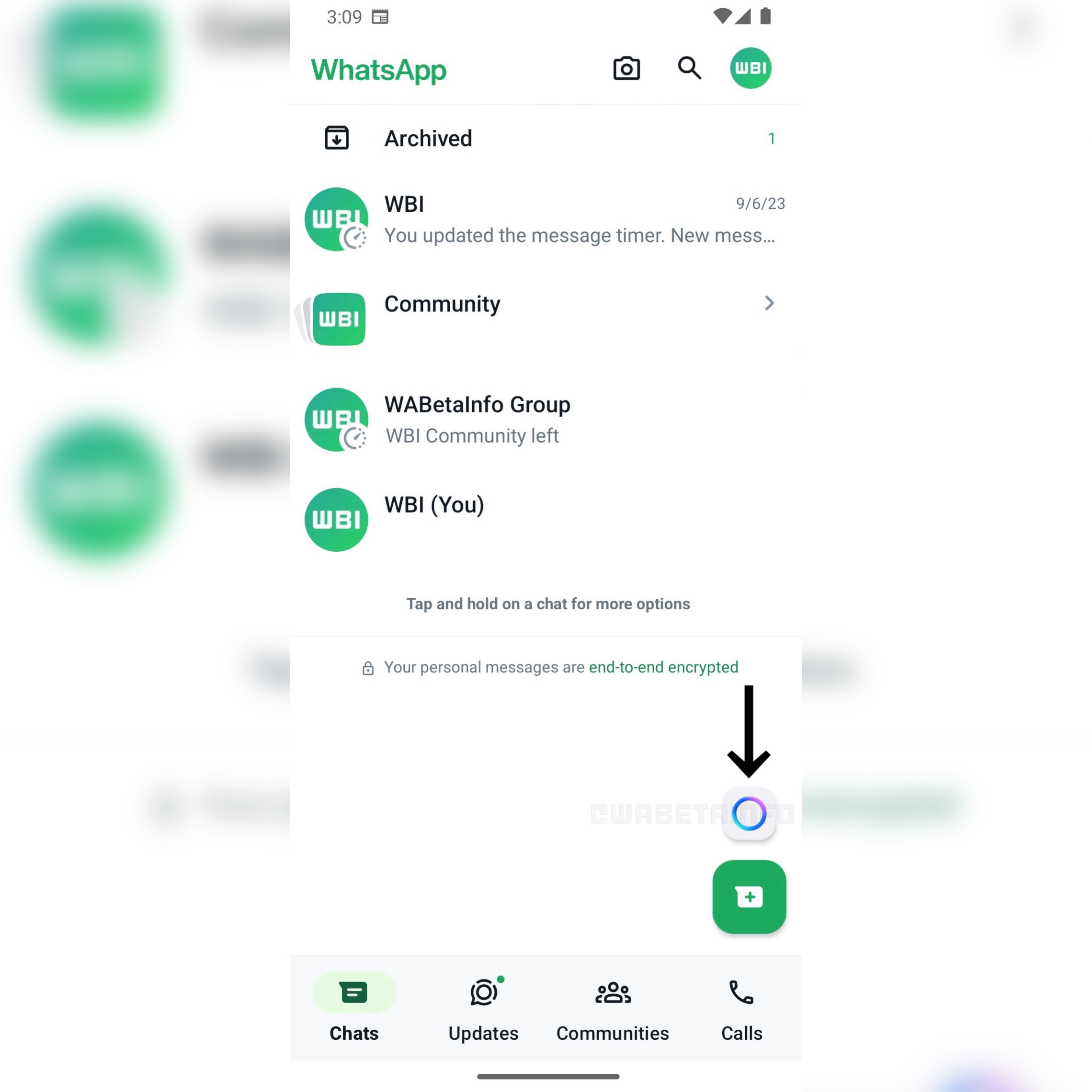 This shortcut will open up a chat with WhatsApp's AI, similar to how it works on Snapchat. It is unclear if it will be able to perform functions for you inside the app or whether it will only be a chatbot.
The objective of this modification is to enhance user experience, providing a smoother and more convenient interaction within the app, thereby saving users time and effort when engaging in AI-assisted conversations. Currently, this feature is accessible to a limited group of beta testers, with plans for a broader rollout to a wider audience in the near future.
It remains to be seen whether Meta will make this a paid feature similar to Snapchat by sprinkling extra functions on top of it. Facebook and Instagram already have a premium tier for an ad-free experience, and although WhatsApp doesn't have any ads, a subscription plan would align with the rest of Meta's social apps.
However, this is only speculation on our part so take this information with a grain of salt.
Furthermore, WhatsApp is actively developing additional intriguing features. These include a secret code for accessing locked chats and a distinct profile option, aiding users in distinguishing between their work and personal communications. These upcoming updates are poised to enhance WhatsApp's versatility and user-friendliness in the near future.