Powerpuff Girls is a Cartoon Network animated show that was popular with 90s kids. Although the show started airing in 1998, it ended after 6 seasons and a total of 78 episodes. Good news for fans, it is now getting a live-action reboot.
For those who are not familiar, here's the story behind these superpowered girls. Their tale begins when Professor Utonium, who spent most of his life in loneliness, tries experiments to make the perfect little girls. The professor had the perfect formula – sugar, spice, and everything nice- but his naughty monkey [Mojo Jojo] caused him to spill Chemical X in the mix.
One happy accident later, a miracle happened! And thus began the story of 3 sisters with superpowers.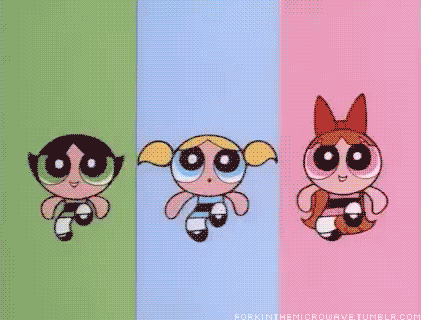 Although this isn't the first remake of the crime fighters' story, this will be the first live-action remake. In 2002 the show received its own movie. And the 2016 animated reboot ran for 3 seasons and starred Amanda Leighton, Kristen Li, and Natalie Palamides in the lead roles.
From Kindergarten to Young Adulthood
While the original Cartoon Network series showed the girls as kindergarten kids, the live-action remake will take us straight to their adulthood. Reportedly, this story revolves around resentment caused by the loss of their childhood.
According to Hollywood Reporter, here's the synopsis of the live-action remake:
Blossom, Bubbles and Buttercup used to be America's pint-sized superheroes. Now, they're disillusioned twenty-somethings who resent having lost their childhoods to crime fighting. When the world needs them more than ever, will they agree to reunite?
Writers Heather Regnier and Diablo Cody are writing this show together, but no further information has been given yet.
Are you excited to watch this remake of the Powerpuff Girls? Let us know in the comments section.
---
ALSO READ
The Man Behind SpongeBob SquarePants Passes Away
---