Shahid Masood has remained a controversial figure in the world of Pakistan media for a number of years. Today, a court issued a non-bailable arrest warrant for the TV anchor.
The warrant was issued on the basis of a case related to corruption in state-run Pakistan Television — PTV.
The renowned TV anchor has said to have defrauded PTV of Rs. 3.8 crores. According to details, the warrant was issued on the request of Kashif Riaz Awan, who is an investigation officer of the Federal Investigation Agency (FIA).
Kashif claims that the accused did not assist in the investigation and deliberately avoided them hence such strong actions are taken.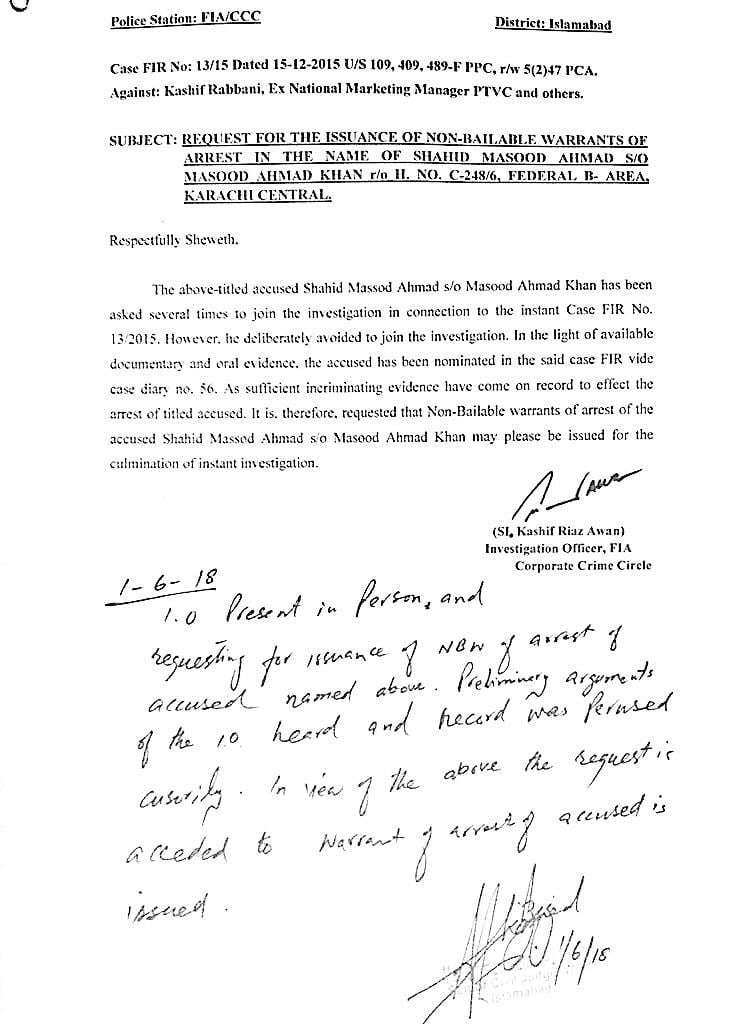 The investigation officer has also claimed that enough incriminating evidence has been found against Dr. Shahid to issue a non-bailable arrest warrant.