The Civil Aviation Authority (CAA) has ordered an inquiry into an incident where parts of the false ceiling at the New Islamabad International Airport fell after heavy rain in the federal capital.
CAA Director-General Nasir Hassan Jami took notice of a video posted on social media which showed the ceiling panels at the airport crashing down with water dripping from the openings. The section of the roof reportedly got damaged due to torrential rains. Jami has sought a report in three days from the airport manager.
---
ALSO READ
NAB Summons Chief Minister Buzdar for Issuing an Illegal Liquor License
---
The airport was hastily inaugurated by the Pakistan Muslim League-Nawaz (PML-N) government ahead of the general elections in 2018. It was built at a cost of Rs. 105 billion, with some people blaming PML-N for the faults.
Here's the video:
On 14th August, the federal capital received 56mm rain in 90 minutes, causing cracks in the airport ceiling due to excessive water leakage at various locations. However, this is not for the first time rains have damaged the facility. In May this year, a spell of torrential rains in the twin cities damaged the ceiling and windows at the same airport.
The rainstorm proved to be too much for the windowpanes of the domestic departure lounge as they started shattering. After a few minutes, the ceiling of the airport started dripping at various spots. Take a look at the damage caused by the rain.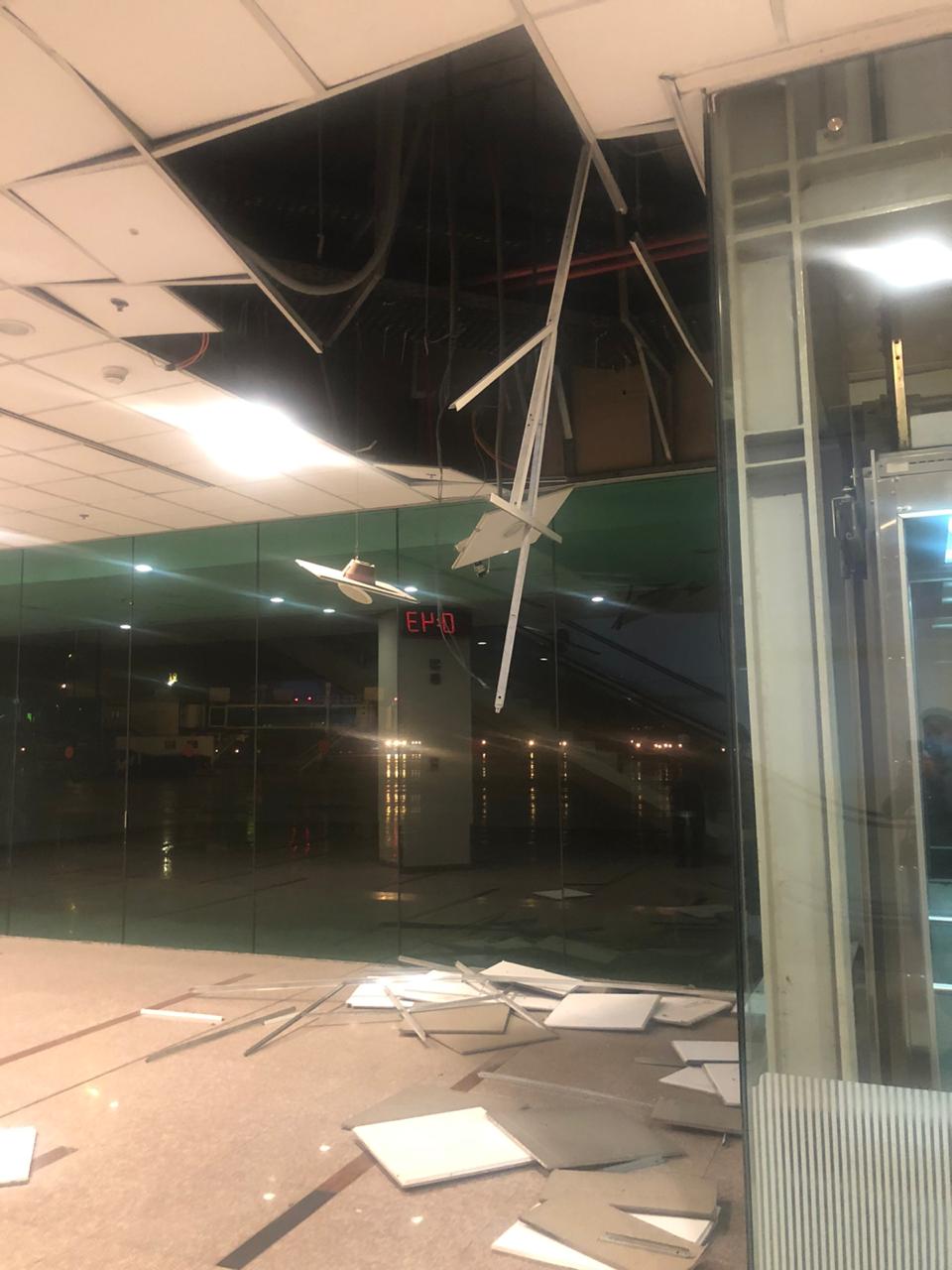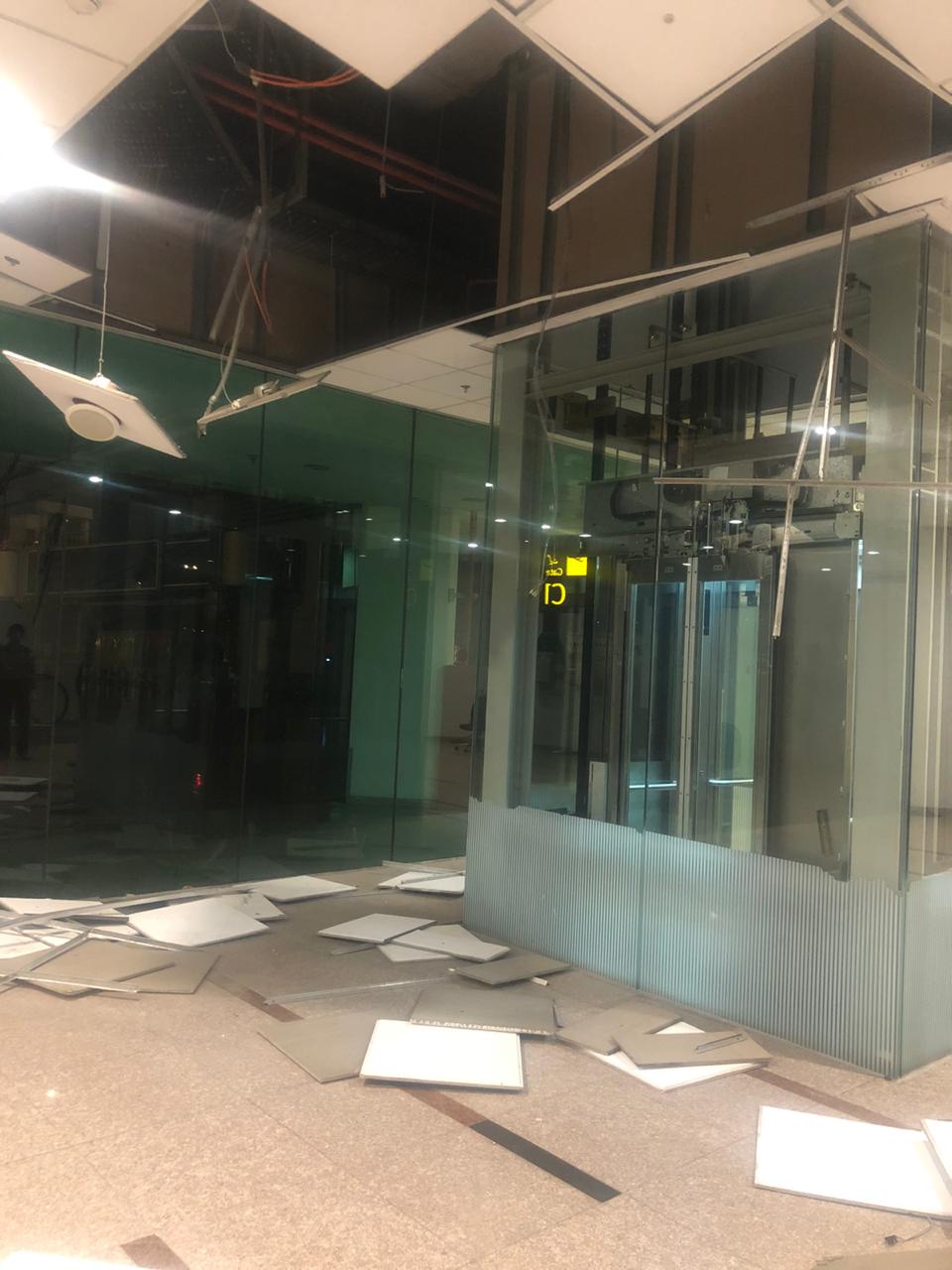 According to Shahbaz Gill, the special assistant to the prime minister on political communication, the contract for the airport's construction was given to Mian Munir, a close aide to the ousted premier Nawaz Sharif.
Gill said that the National Accountability Bureau (NAB) investigated a case against him where he possessed assets beyond his income. The case was closed in November 2019.
Meanwhile, the Aviation Minister, Chaudhry Ghulam Sarwar is scheduled to visit the new Islamabad airport today to see the damage and observe the measures taken to prevent further damage. He will be accompanied by senior officials of the aviation authority.