As the COVID-19 inducing coronavirus pandemic took the world by a storm earlier this year, many tech companies started developing solutions to help the world move on. Dreamtech, a South Korean electronic component maker, is one of them.
In collaboration with an Israeli biotech startup called Nanoscent, the company has co-developed a simple COVID-19 screening device using a sensor-based nasal breath test system. According to a recent report by a South Korean state-backed e-magazine, the device can detect if a subject has contracted COVID-19 by analyzing their breath. It screens the subject's breath for a specific volatile compound. Reportedly, this gadget can also be effective in detecting cases where the patients are asymptomatic.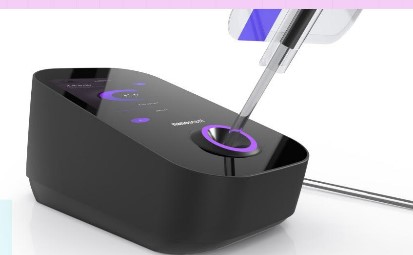 Recently, the company announced that it would seek state approval for mass-production of the electronic nose by the first half of 2021. At the moment, the company is also preparing for approvals of authorities from various governments across multiple countries.
In the announcement, the company detailed that the screening device has a sensitivity of around 90 percent in detecting viruses. Moreover, trials have shown that the results are on par with PCR. It can be used anywhere at airports or crowded areas like stadiums because it yields results in 30 seconds. Moreover, non-specialists can also be trained to perform the tests using the electronic nose within an hour of training.
The companies (Dreamtech and Nanoscent) are planning to test the solution in four English football teams, including Tottenham Hotspur. If they get approval from other nations, including South Korea, the electronic nose will revolutionize the COVID-19 testing practices.