The Apple M1 chip is the Cupertino giant's first self-made silicon in a while that is meant to power MacBook laptops. These chips are based on ARM's hardware and bring drastic performance improvements over Intel's processors.
A MacBook Air running the Apple M1 chip recently made rounds at the Antutu benchmark, scoring over a million points and knocking the competition out of the park. The iOS Antutu app was run on the MacBook Air while the laptop pretended to be an iPad Pro running the iOS 14.2.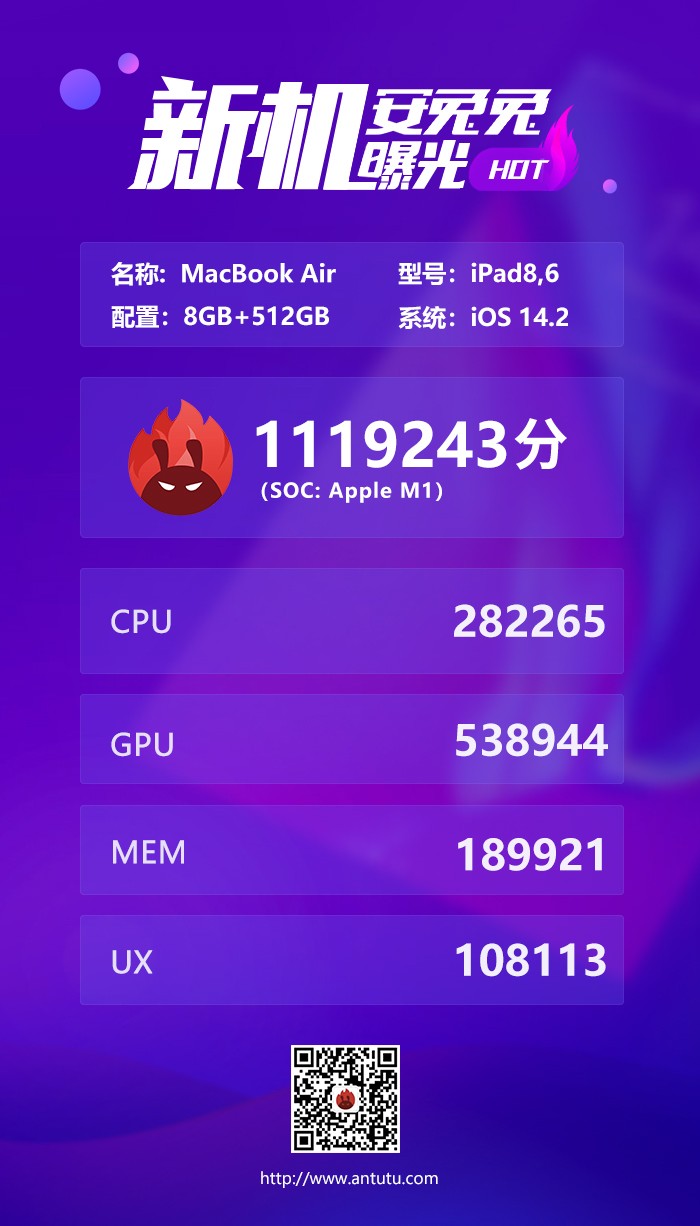 The M1 chip performed much better than the A12Z chipset found on the iPad Pro. The CPU performed 50% better and the GPU had 45% better results, though the laptop has faster memory as well. It performed better than the iPhone X's A12 Bionic chip as well, which is only a 7nm chip but was the best performing Apple chip before the M1.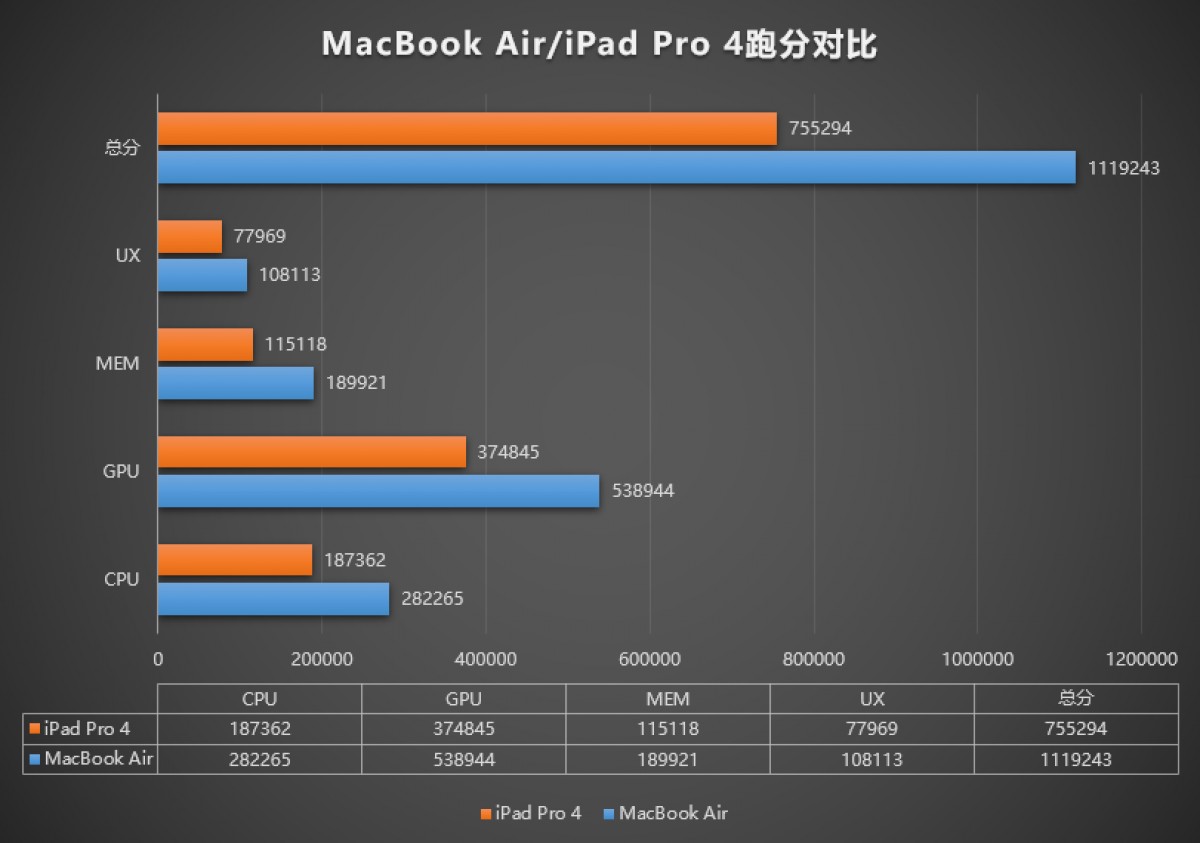 Not only did it outshine the A12 Bionic, but the 5nm A14 chipset as well which is found on the latest iPhone 12 series. This is because the A14 is configured for smaller devices with smaller batteries, which limits performance. However, it is worth mentioning that both the M1 and A14 are 5nm chips.