Samsung believes that the foldable phone tech is what will break the plateau the smartphone market has reached and will enable growth despite saturation. Talking about their foldable phone lineup, Lee Jong-min, the Executive Director of the planning team at Samsung's mobile division said,
Advertisement
Foldable phones are not an expansion of existing smartphones but a completely new field.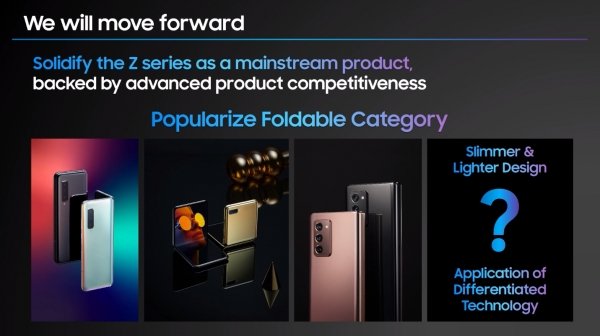 According to Lee, the company is working on expanding its foldable phone portfolio. The future foldable phones by Samsung will be thinner and lighter. Although, that is not the case with the Galaxy Z Fold2, which went up to 282g from the 263g of the original. The redesigned hinge in Galaxy Fold2 has major advantages like keeping the dust out and locking at different angles. It did make the phone thicker, from 15.5 mm to 16.8 mm.
Folds are taking over Samsung's premium phone lineup, which is why their prices are higher than the Galaxy S-series and Note series. The upcoming Galaxy Fold3 is expected to cost as much as its predecessor, the Fold2.
The foldable smartphone will inherit old premium features like the S Pen and will also introduce cutting edge features like an under-display camera. Since the teething issues of the hinge design have been solved, the company will focus on packing more and more features into the smartphone.