Xiaomi is all set to launch its next flagship the Mi 11 before the end of this year. As expected, there have been a couple of leaks and rumors revealing the design, form factor, and specifications of the series.
Xiaomi's Redmi Product Director Wang Teng Thomas uploaded an image of Xiaomi's Technology park covered in snow at night with the caption 'It's Snowing.' However, as opposed to its other posts,  Thomas did not reveal the smartphone model used to take the picture in the published post. All his previous posts were published using a Redmi Note 9.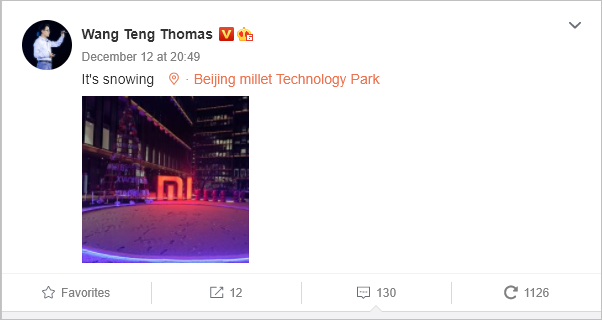 Since the post did not mention a smartphone, one of the users commented, asking whether he used the unannounced Xiaomi Mi 11 to take the picture and post it. To this, he replied with grinning faces.

The night mode used to capture the image is pretty impressive, which is why experts believe it was taken using the Mi 11 handset. However, as the Product Director didn't explicitly say it, we can't be sure about it.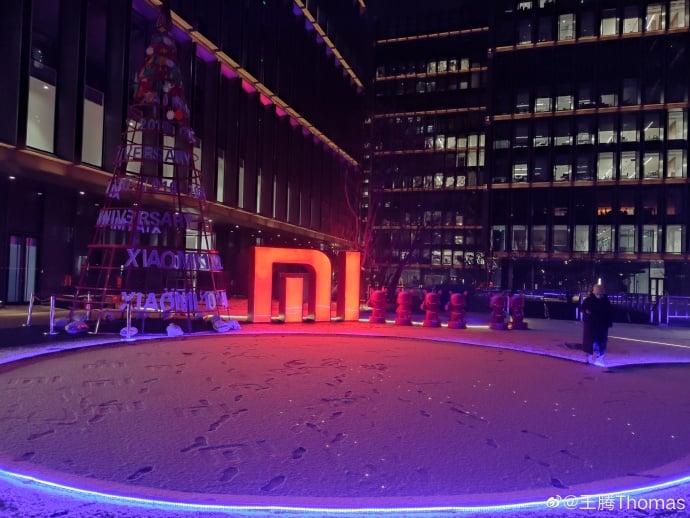 The smartphone was recently approved by China's Ministry of Industry and Information Technology. According to the listing, it will come with a 120 Hz curved punch-hole AMOLED display with 2k resolution, Qualcomm's latest Snapdragon 888 processor, 55W fast charging, and a triple sensor rear camera setup.