According to the latest report by Canalys, the global PC market has recorded an impressive 25 percent growth in Q4 2020 as compared to the same period last year. The market has reported steady growth for the third quarter in a row. As compared to Q3 2020, the global PC market marked a 13 percent growth mainly due to the increased demand during the holiday season.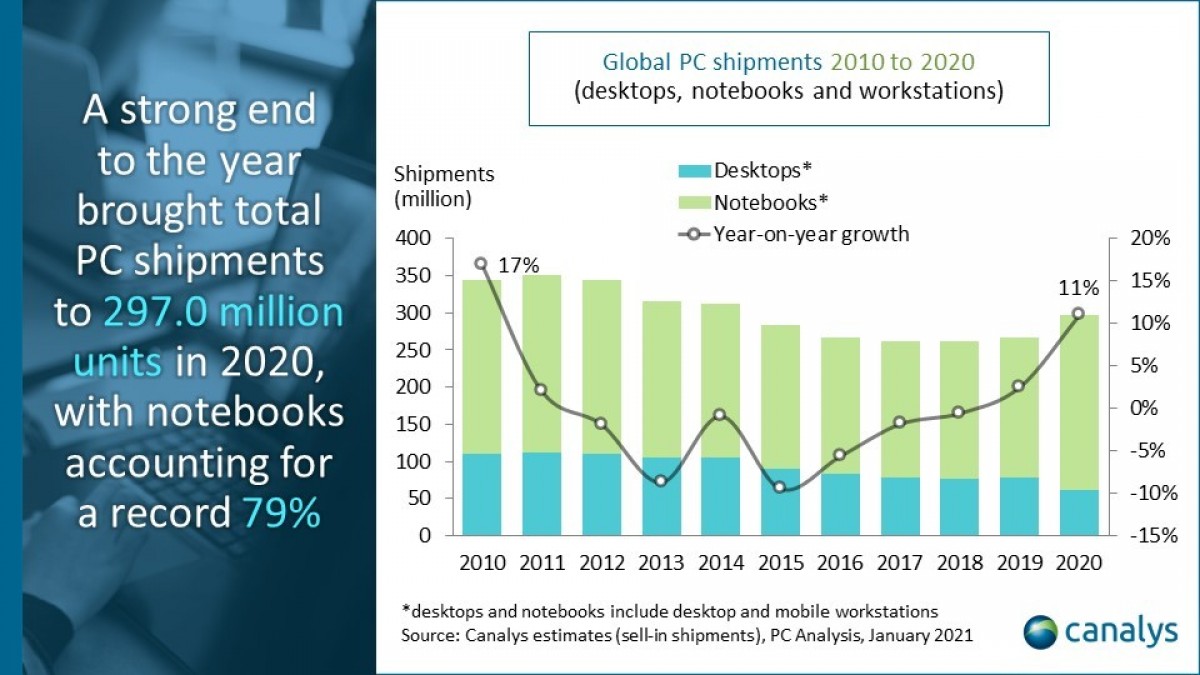 The market saw an unexpected decline in Q1 2020. However, it made a rather commendable and speedy recovery after that. If we look at the numbers for the entire 2020. They show that the sales improved by 11 percent reaching 297 million units.
Notebooks and mobile workstations were the driving factors accounting for 235.1 million of the total shipped units. As far as the desktop PC shipments are concerned, they fell 22% to 61.9 million units compared to 2019.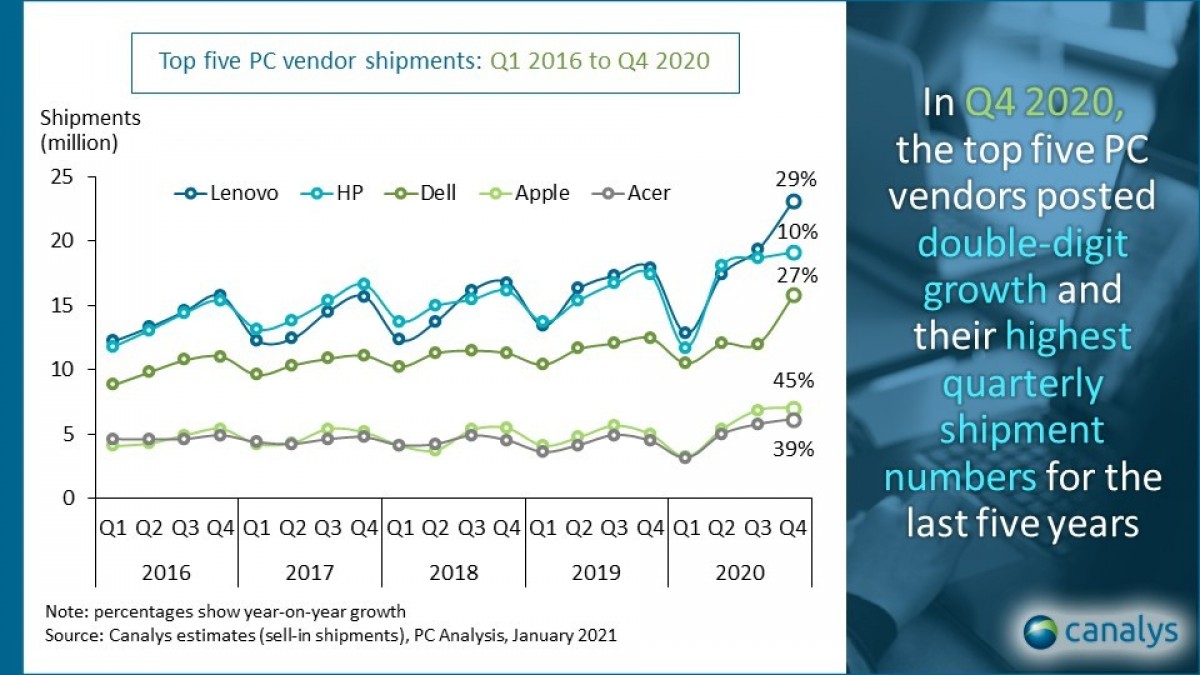 As expected, Lenovo led the race once again with 29% YoY growth shipping a total of 72.6 million PCs. The company accounts for 24.5% of the total shipped units, i.e., almost a quarter of the whole market. HP stands in second place with 67.6 million devices recording a stable 7% growth YoY. Rounding the top three is Dell that reached a personal best of 15 million units in Q4 reaching a total of 50.3 million shipments. Fourth and fifth places are occupied by Apple and Acer, respectively, with 22.6 and 20 million devices.