Yesterday, at its annual WWDC, Apple announced the iOS 15 and iPadOS 15. The company has added a plethora of new features with its main focus on video chat usage. Some of the notable features in the new OS are:
Advertisement
FaceTime
Apple has announced that Spatial Audio will be making its way to FaceTime by the end of this year. This means users will be able to hear the recipients from the direction of their Apple device when using compatible AirPods headphones. Audio quality will be improved for better clarity, and background noise reduction is added to help users focus better on the person talking.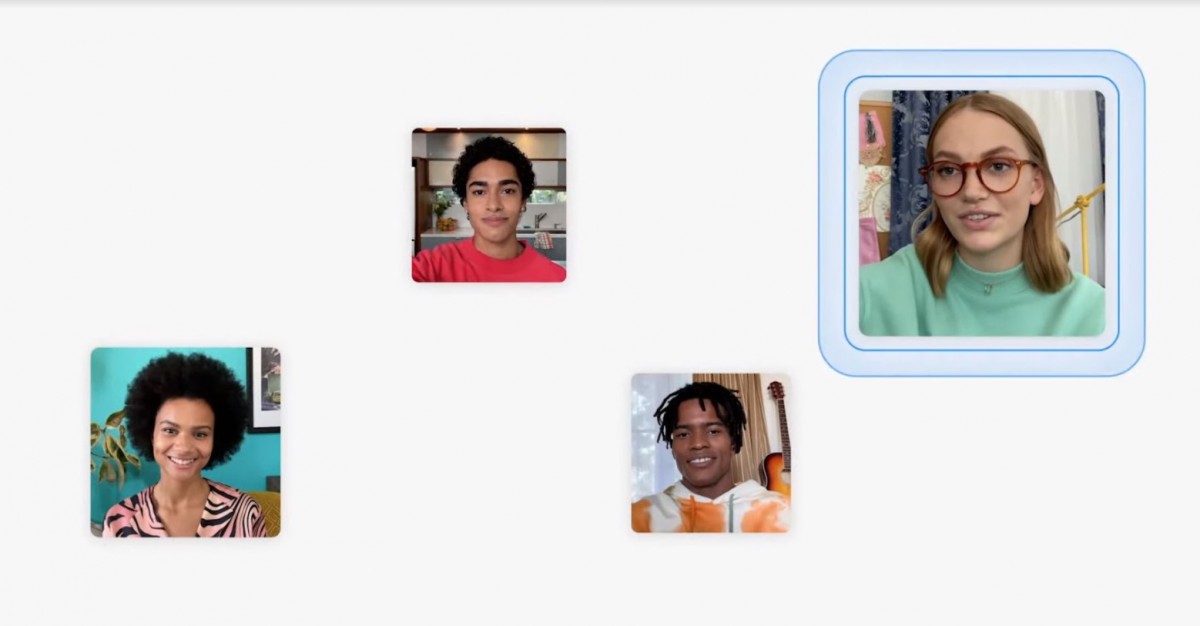 Cupertino showcased how Spatial Audio works with a group FaceTime call. Sound from each person on the call came from a different direction, to make for a more immersive video call. There's also a new Grid View for FaceTime that shows all the participants in the call.
In addition to this, the company introduced Portrait Mode which is another new feature that lets you apply an artificial bokeh to take attention away from your background.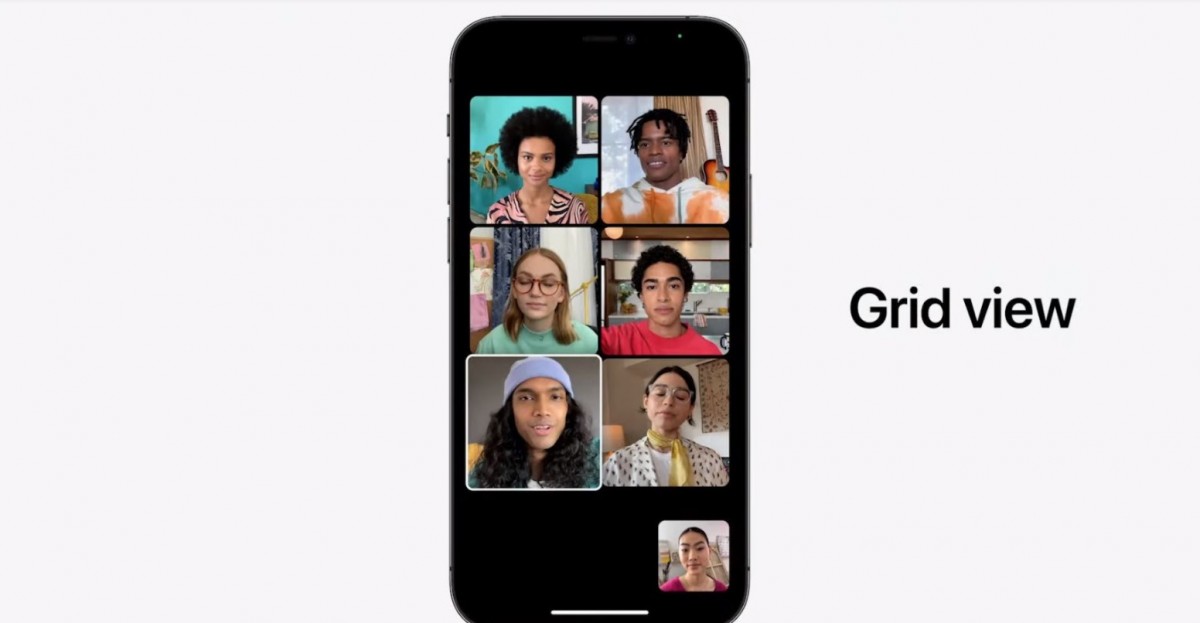 Moreover, like other with other video conferencing platforms, users will be able to generate FaceTime Links and share those with friends on iOS or Android. This means, Face Time calls can finally be done on Android. It also supports screen sharing now.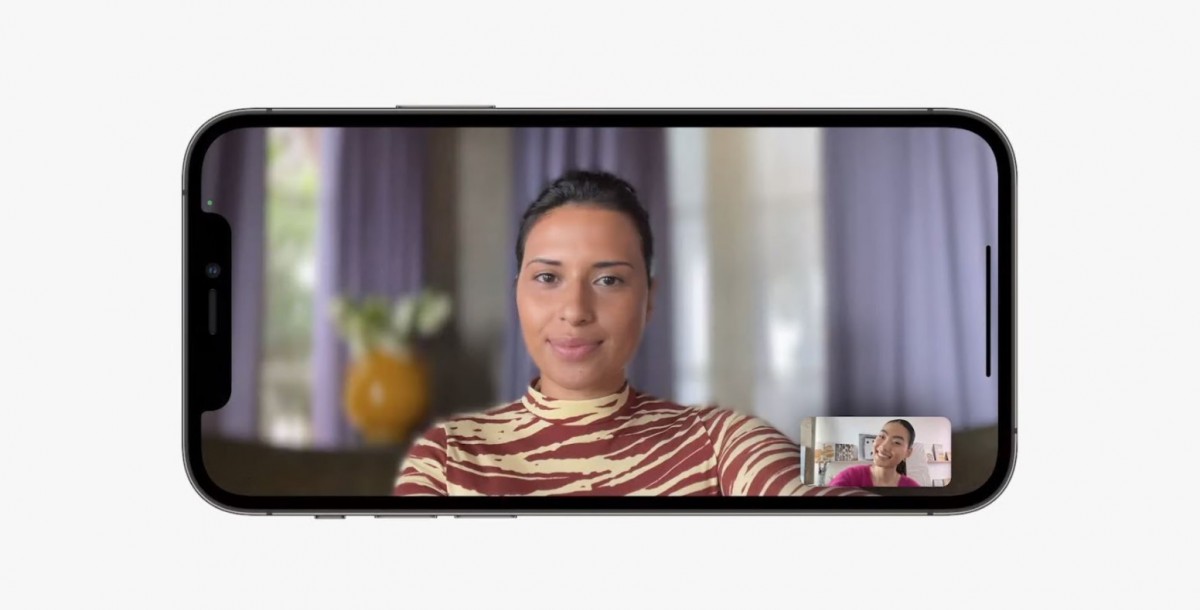 Lastly, there is another feature called SharePlay that will allow users to listen or watch content with other FaceTime participants. Several brands are already on board including Hulu, HBO Max, TikTok, Paramount+, Pluto TV, ESPN+, NBA, Master Class, and Disney+. Moreover, users can use more than one device so they can carry the FaceTime call from their phone and watch the content on an Apple TV.
Advertisement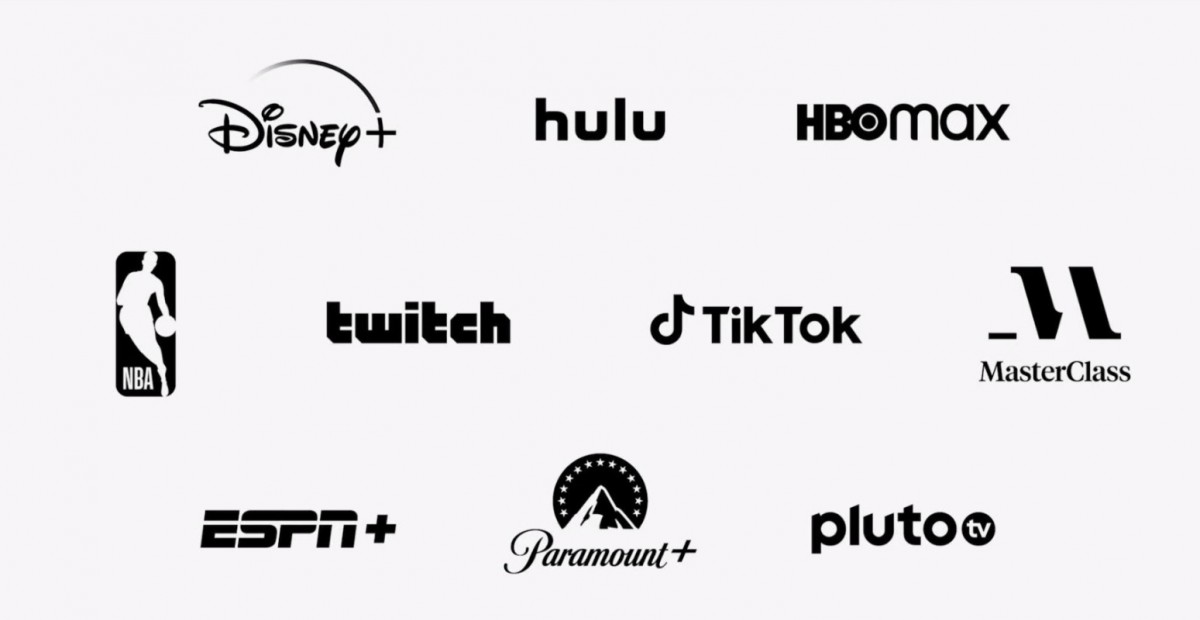 iMessage
There are some minor changes added to the iMessages. The way shared images are displayed will change and will appear as a stack of photos. Users can swipe through the photos right from the preview without having them take up the whole screen. However, if they are expanded to grid view, users can quickly leave a reaction to individual photos.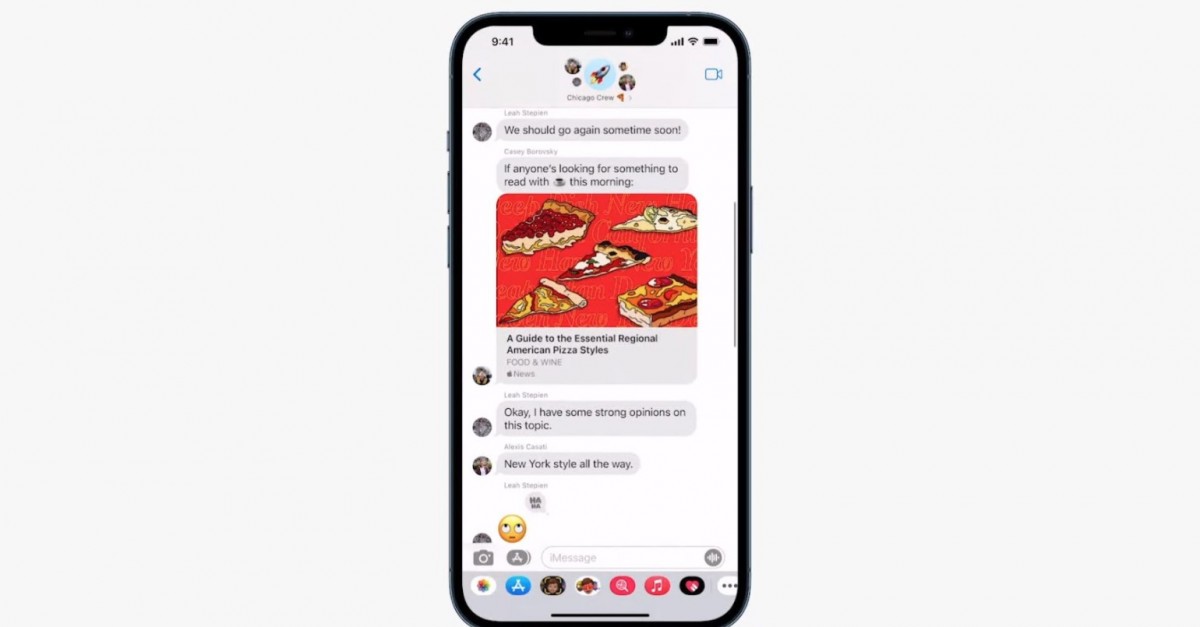 In addition to this, shared links and videos in group chats will now have their own tab in the News app. This way shared content will not get lost in the group chat, and the News app will remind you who shared it.
Notifications
Notifications are also getting an overhaul. The appearance of notifications will be tweaked for better visibility like a larger contact icon and iOS notifications will be more granular. Users can set "Focus" profiles that filter the priority notifications while they are working, for instance. There's a new Notification Summary that shows a single tile rather than a long string of missed notifications.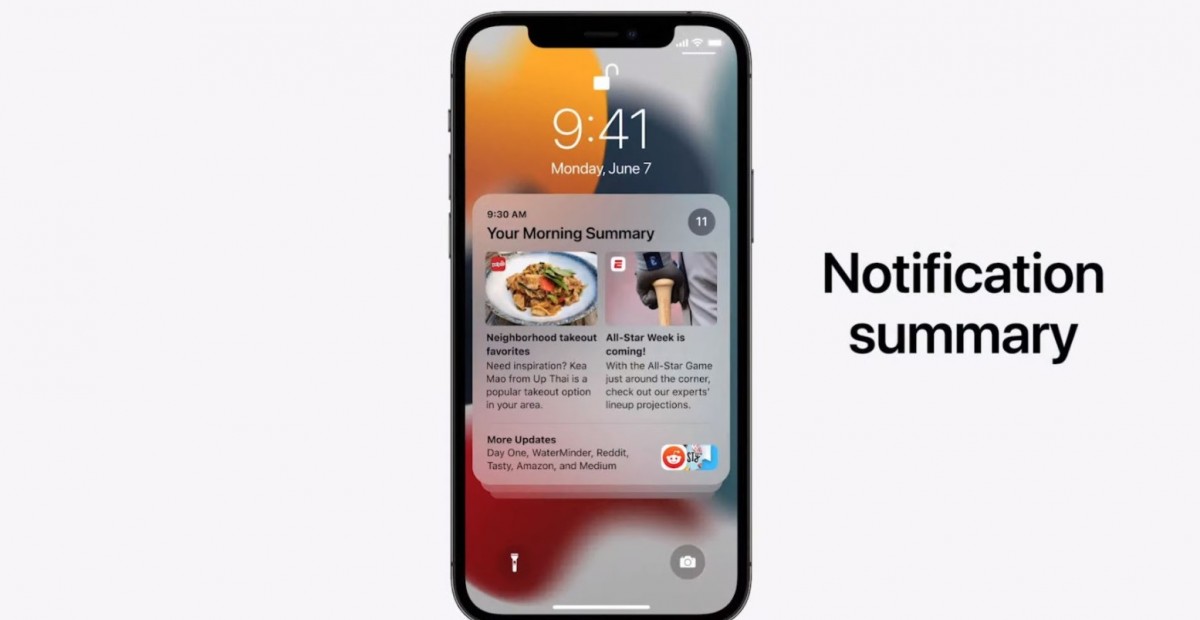 Also, iMessage will notify you if you are trying to reach a person whose device is set to do not disturb. Users will still be able to force a notification to come through (though silently) if it's an urgent matter.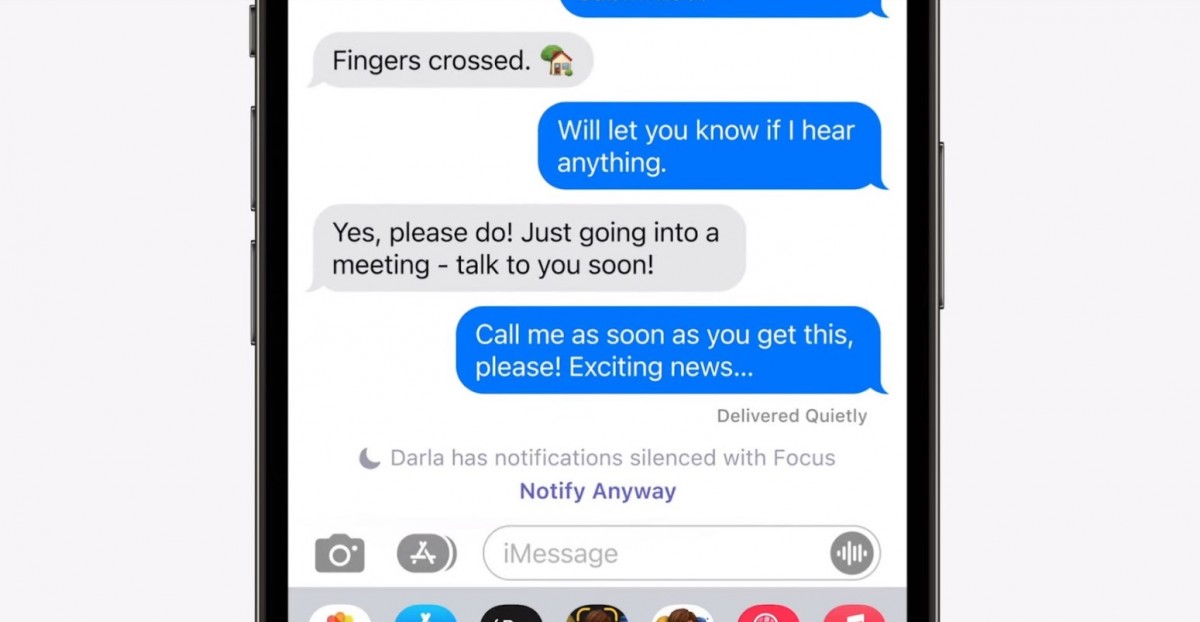 Live Text
This is Apple's take on Google Lens. It lets users select and copy text transcribed from images coming from their camera, gallery, or ones downloaded from the web. It can then extract addresses and phone numbers and works in seven languages. Live Text will arrive at iPadOS and macOS as well.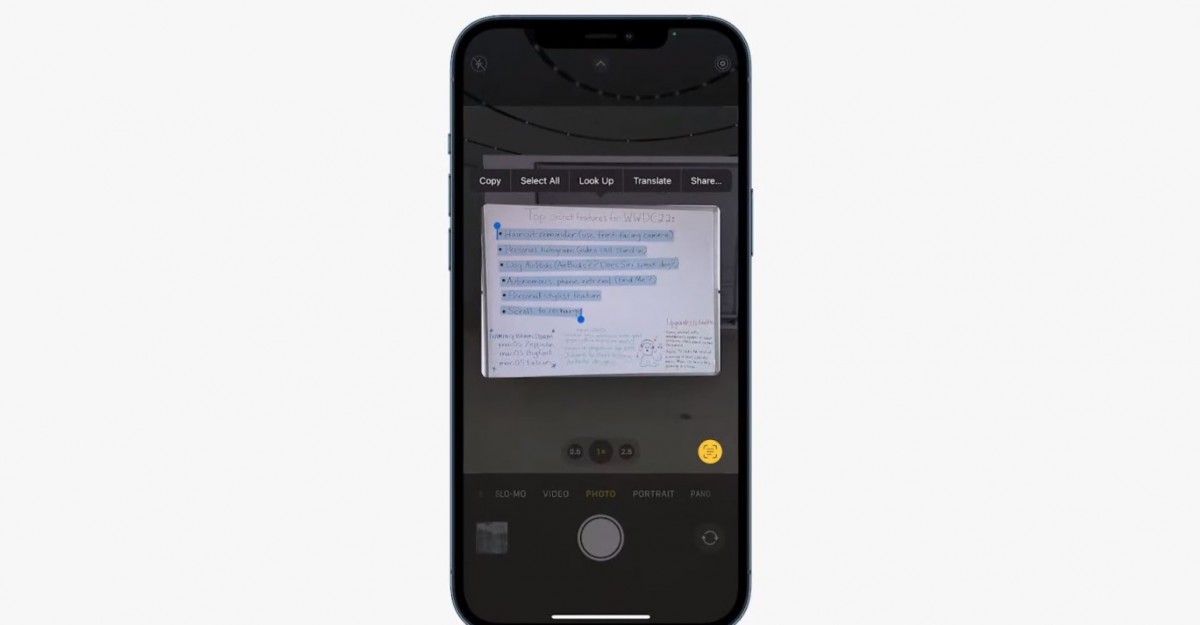 Apple Maps
Maps are getting a major update in version 15. It will receive more detailed maps in select cities as well as AR directions and 3D layered paths for walking navigation.
Advertisement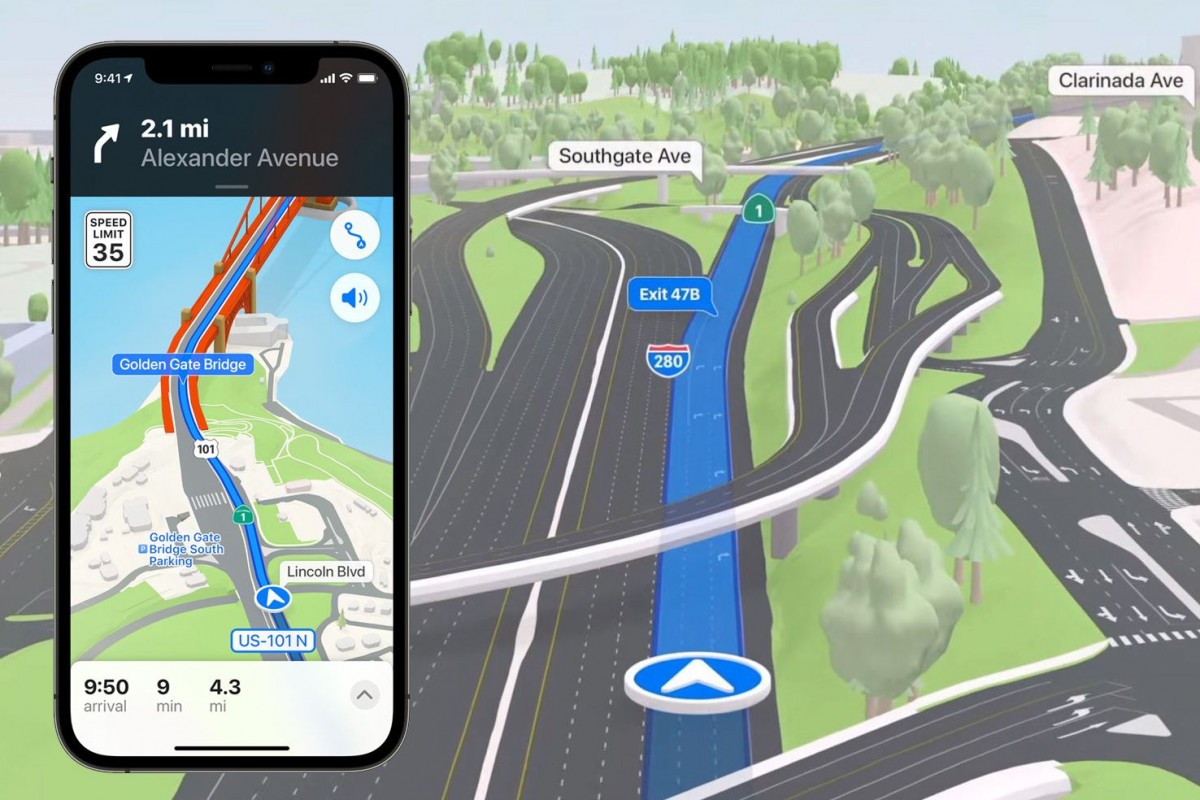 Supported cities in 8 countries will show three-dimensional visuals like elevation, 3D buildings, new road colors, a new nighttime mode, and more. While navigating, Apple Maps will show crosswalks, lanes, and rendered overlapping intersections.
Transit navigation will work with Apple Watch, showing users the next steps in your journey. They will be able to monitor their progress on a map and get a notification before they need to get off.
Apple Wallet
Apple Wallet is set to get new types of keys, like House and Hotel room keys. Apple has partnered with Hyatt Hotels, letting Apple Wallet store a hotel key and use it to enter a room. The hotel can choose when to activate the key.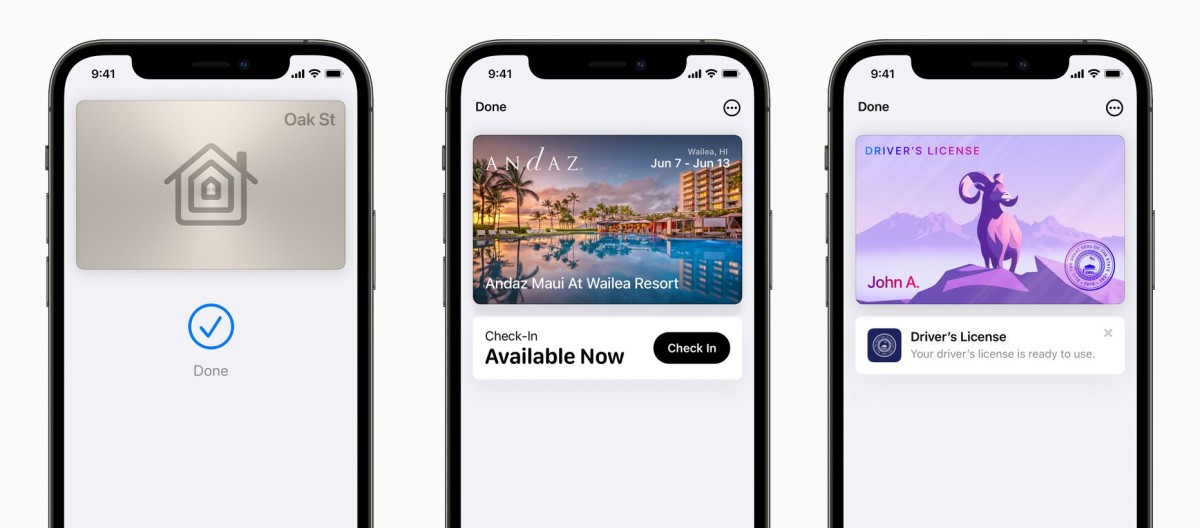 It can also incorporate UWB technology to work with smart car keys – automatically unlocking a supported car and allowing it to start without the need to take the iPhone out.
Finally, users in supported US states will be able to add their Identity Card to Wallet and use them to pass certain security checkpoints, like at an airport.
The developer beta will be available later today while a public beta is coming next month.
Advertisement