Computer maker Dell has unveiled a unique new keyboard in China with a fully transparent body, RGB lighting, and a customized switch body. The design makes the keys look like colorful gems you can see through.
This compact keyboard comes with an 82-key layout, meaning there is no dedicated numpad on the right side, but that is hardly a necessity for most. The fully transparent crystal keycaps are made from high-transparency polycarbonate.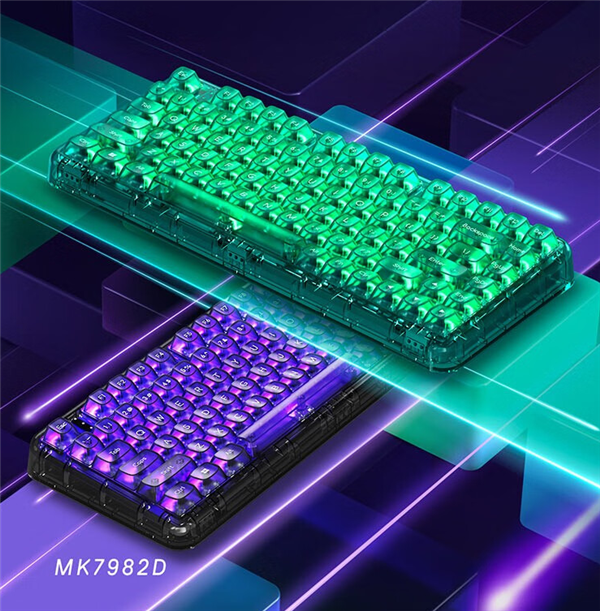 It supports per-key RGB lighting and you can choose between 16.8 million color options. This means that you can assign different colors to different keys instead of having a single color throughout the board. All of the keys are hot-swappable, meaning you can switch between different keycaps anytime.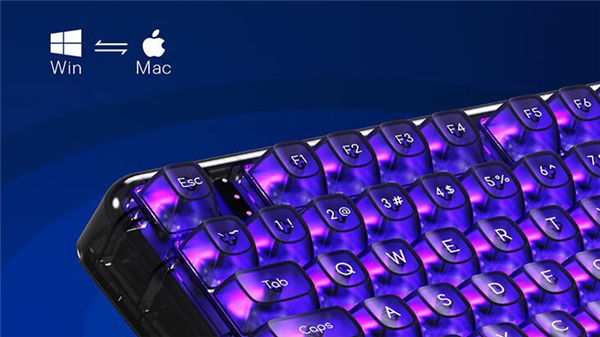 It is a wired keyboard that can also go fully wireless with Bluetooth and 2.4G connections. It can be used for both gaming and work purposes since it is compatible with Windows and macOS machines. Dell has not mentioned the keyboard's battery life, but it carries a 3,000 mAh cell.
The Dell transparent mechanical keyboard is launching for a special retail price of $88 in China but will revert to its original $147 price tag after a while. There is no word on international availability as of yet and Pakistani users will most likely have to import it from China.