The upcoming Moto Razr 2023 will feature a completely redesigned outer panel. A recent live photo revealed that the device will feature a sleek red color for the bottom panel and side buttons.
Based on the appearance of the hinge, it is possible that the device will feature a new design not only on the exterior but on the interior as well.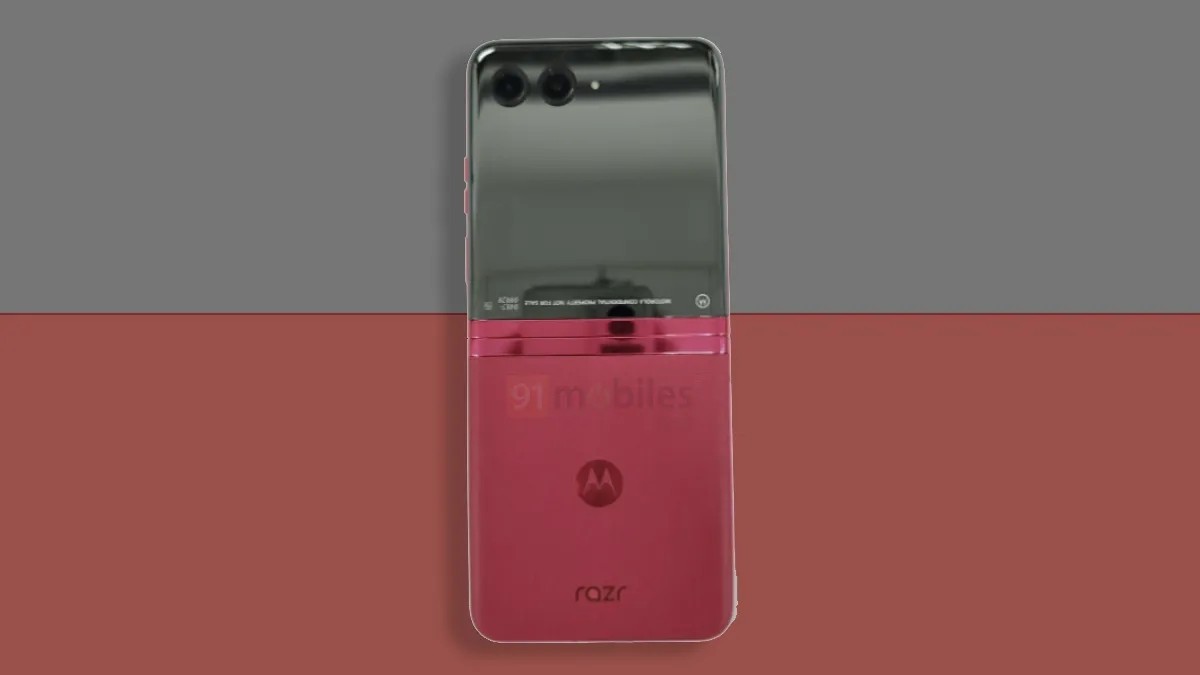 The recently provided image by 91mobiles confirms what we have seen before – two cameras and an LED flash aligned horizontally, while the square design of the folded Razr remains unchanged.
It is too soon to make any predictions about the device's specifications. However, it is possible that the Moto Razr 2023 could feature the Snapdragon 8 Gen 2 chipset, as the previous Razr model was launched with the SD 8+ Gen 1.
Since it is going to be competing with Samsung Galaxy Z Fold 5, we can expect to see high-end specifications yet again including a high refresh rate OLED screen just like last year. It will also have powerful cameras capable of up to 8K video recording and perhaps a battery upgrade as well since the flip phone market has recently seen notable battery improvements.
Speaking of upgrades, rumors also say that the outer screen will be much bigger than before to compete with the Oppo Find N2 Flip. Samsung is reportedly planning to do the same thing to its outer screen as well, but there has been no confirmation yet.