WhatsApp has been focusing on introducing a variety of new features, particularly those that have long been available among its competitors. The latest addition to its list is the capability to edit messages.
Users can finally edit sent messages on WhatsApp, something that has been available in beta forever. You can edit messages by a long-press on the text you wish to modify and choose the Edit option from the menu. However, keep in mind that you can only edit messages within 15 minutes of sending them.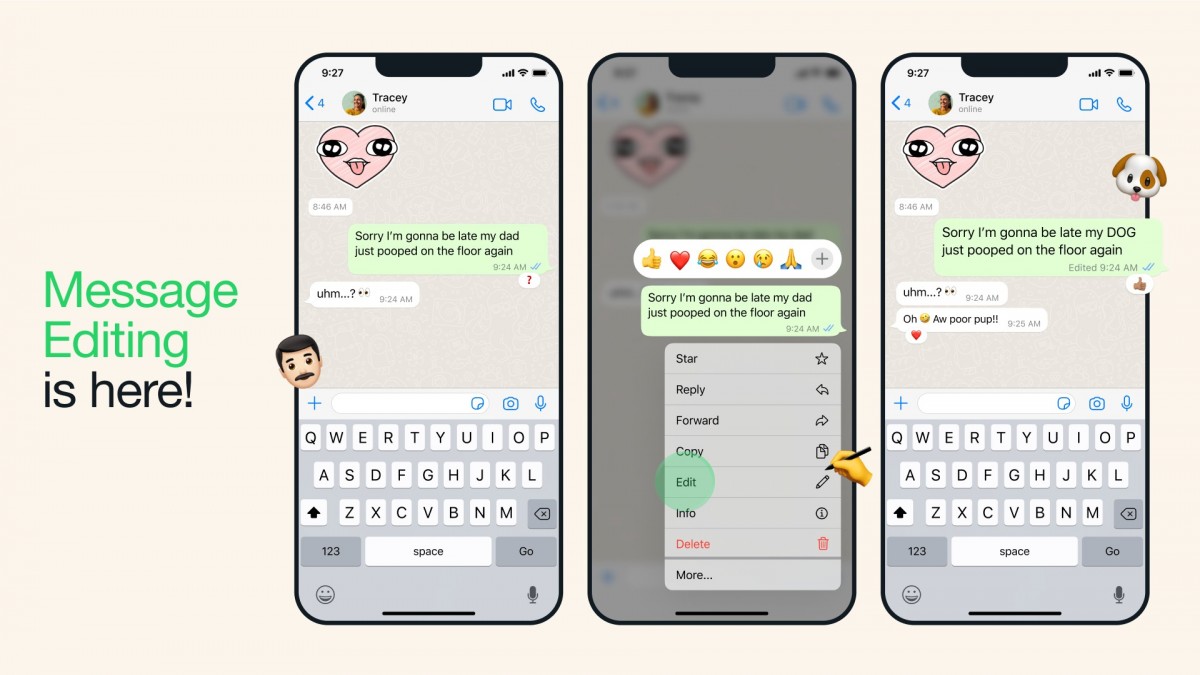 After making changes to a sent message, it will be marked with the label "Edited", which will be visible to everyone in the chat, just like Telegram, Discord, and other messaging apps. This should ensure privacy and prevent any stealthy shenanigans. There will be no edit history though.
It is important to note that all of these modifications still maintain the end-to-end encryption that ensures user privacy and security. The new feature is currently being rolled out worldwide to WhatsApp users, with the completion of the rollout expected "in the coming weeks."
So if your WhatsApp hasn't received the new feature yet, it is quite possible that the update hasn't reached you yet. Keep your eyes on any new updates in any case.