Canon has just unveiled the EOS R100, which serves as the company's most affordable offering in the EOS R series. Positioned below the pricier EOS R50, the R100 is now the second crop sensor camera within the series.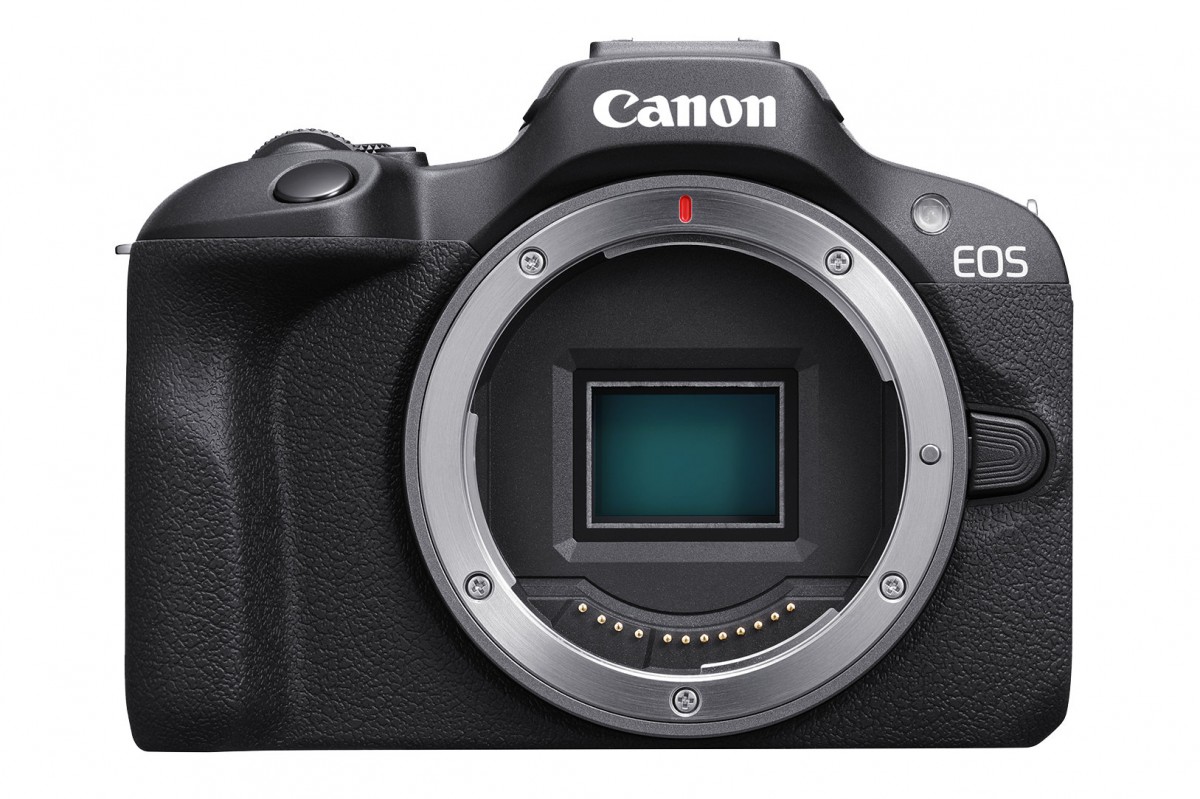 Equipped with a 24.2-megapixel APS-C CMOS sensor and powered by the DIGIC 8 processor borrowed from the EOS M50 Mark II, the EOS R100 delivers impressive image quality. It incorporates Canon's Dual Pixel AF technology with 143 AF zones and features face detection capability.
The camera enables burst capture at a speed of up to 6.5 frames per second. In terms of video recording, it supports uncropped 1080p video at a maximum of 30 frames per second, as well as 4K video at 24 frames per second, albeit with a crop and reliance on contrast-based autofocus.
Designed to cater to first-time camera buyers or those transitioning from smartphones, the EOS R100 offers a range of features to enhance user experience. It includes Scene Intelligent Auto mode for effortless operation, along with Creative Filters and a Hybrid Auto mode that captures brief video snippets before each shot.
Additionally, the camera provides the option to record vertical videos suitable for social media sharing. Bluetooth and Wi-Fi capabilities are integrated for seamless connectivity with smartphones.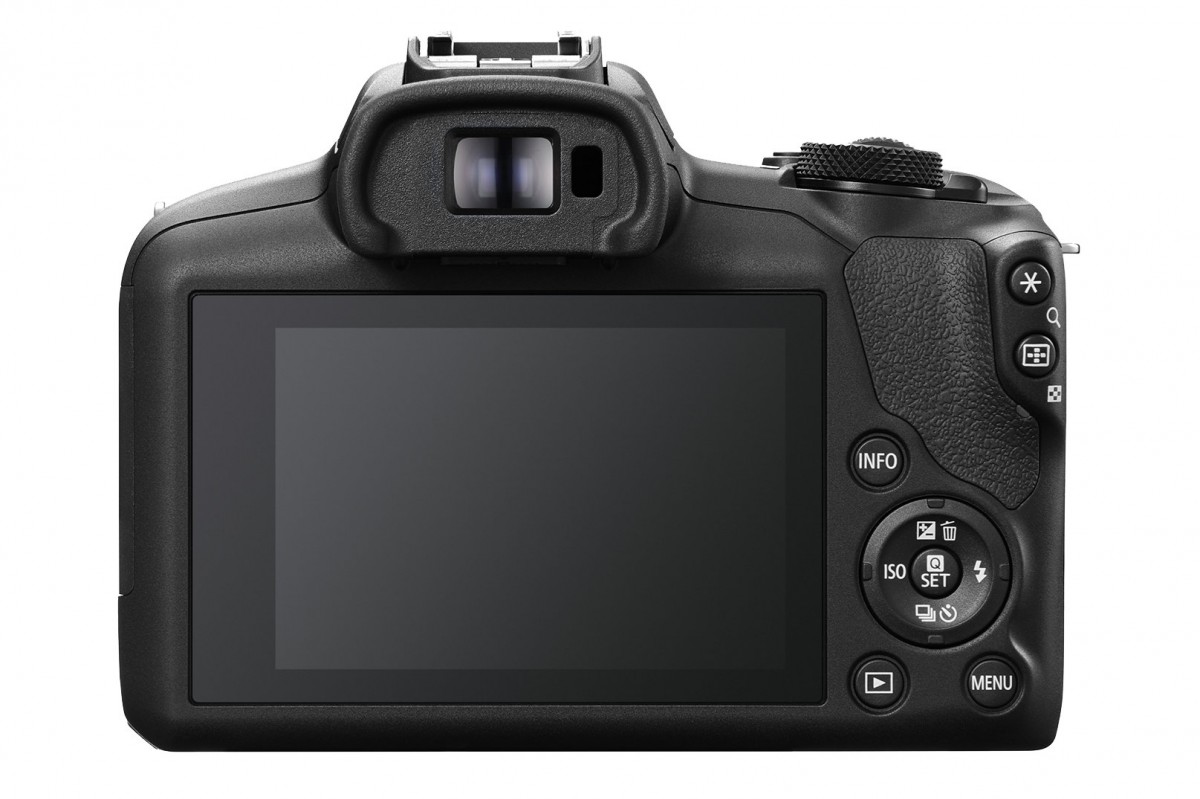 However, it is important to note that the EOS R100 is a basic camera primarily targeted at entry-level users, and it may not captivate photography enthusiasts who are already well-versed in the field. Apart from utilizing an older sensor and processor, the camera exhibits certain limitations such as a relatively slow burst capture rate of 3.5 frames per second when using autofocus.
Furthermore, it offers limited controls with only one adjustment dial. Cost-cutting measures are evident in various aspects, including the 2.36-million dot resolution of the OLED electronic viewfinder (EVF). The 3.0-inch LCD screen has a resolution of 1.04 million dots, lacks articulation, and does not support touch input.
Storage options are limited to a single UHS-I SD card, and the camera lacks a headphone jack to accompany the microphone jack. Additionally, in-body stabilization is not available in this model.
The EOS R100 is compatible with the relatively new EOS R mount, which currently offers a limited selection of lenses that can be quite costly, with some exceeding the price of the camera itself. Canon does provide kit options that include the RF-S18-45mm F4.5-6.3 IS STM and RF-S55-210mm F5-7.1 IS STM lenses.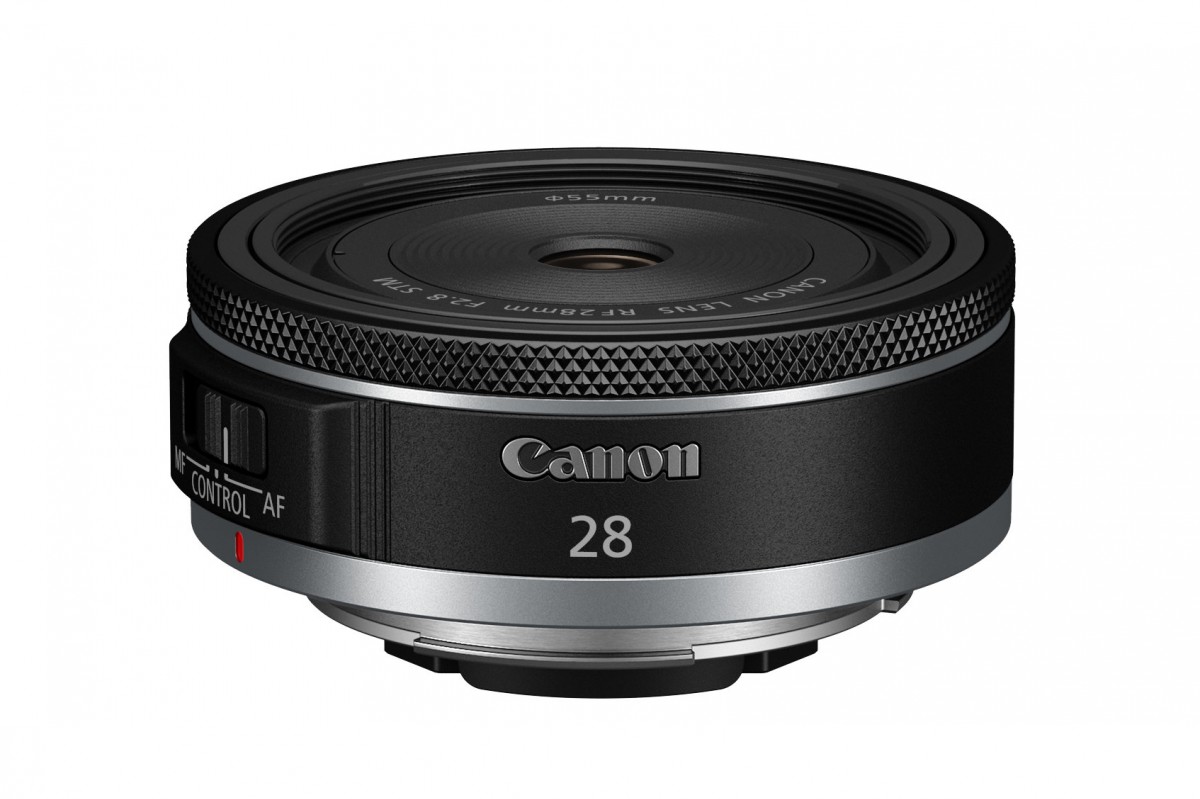 Additionally, Canon has introduced a new RF28mm F2.8 STM pancake lens. However, it is important to note that the available lens selection options remain limited and can be expensive.
The EOS R100 is priced at $480 for the body only, while kit options start at $600. The camera is set to be available in July. As for the RF28mm F2.8 STM lens, it will also be released in July and will be priced at $300.