Unlike iOS, Android lacks a native battery health feature that displays the maximum available capacity of the device's battery. However, new leaks indicate that this may finally change with the release of Android 14.
Mishaal Rahman, the former Chief Editor of XDA-Developers, has uncovered the inclusion of new BatteryManager APIs in the Android 14 beta by Google. Among these APIs, two are public and offer information about cycle counts and charging status.
The remaining APIs are system-level, providing data on the device's manufacturing date, date of first use, charging policy, and state of health.
These additions suggest that Android 14 could potentially introduce a comprehensive Battery Health feature to all Android devices, offering users valuable insights into the condition and performance of their device batteries.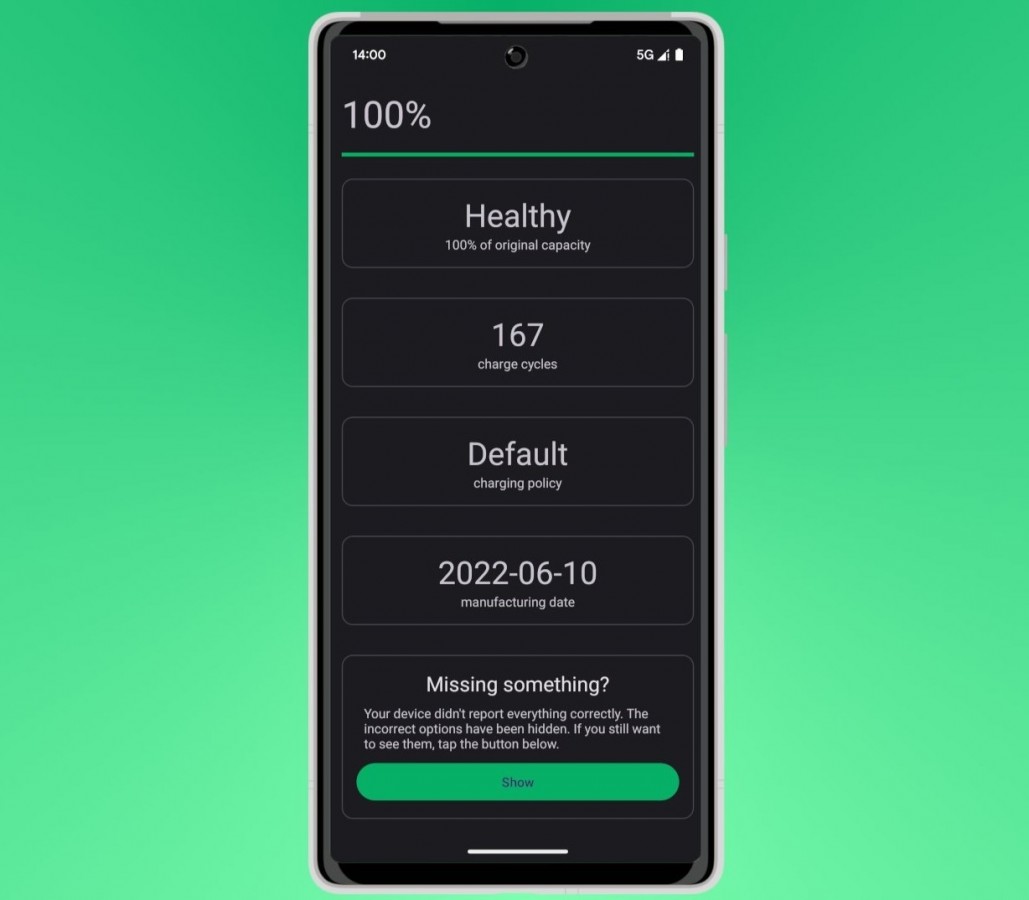 According to Rahman's findings, the system APIs can be accessed by any app that has been granted BATTERY_STATS permission. However, it's worth noting that these APIs are currently limited to Pixel devices running Android 14 Beta 2 or a newer version.
One developer, named Narek, has already leveraged these new APIs to create an app called Batt. This application utilizes the system APIs to provide users with detailed information about their smartphone's battery health and charge cycles.
If you're using a device with Android 14, you can download the app from GitLab and give it a try.
It's important to note that the accuracy of the data provided by the Batt app may vary since it relies on the information returned by the system APIs, which in turn depends on the charging IC's tracking capabilities and the support of the Hardware Abstraction Layer (HAL).
With that said, many users are hopeful that Google will incorporate a dedicated battery health feature directly into the stable version of Android 14. This would eliminate the need to rely on third-party apps like Batt to assess the battery health status of their devices.