Finally, after much anticipation, Apple unveiled its first-ever VR/AR headset—the Vision Pro. Positioned as more than just a typical VR headset, Apple prefers to refer to it as the world's first "spatial computer." Powering this device is visionOS, an entirely new operating system designed specifically for the Vision Pro.
One of the standout features of the headset is its "display system." Apple proudly announces that it incorporates two micro OLED screens, each comparable in size to a postage stamp. These screens collectively offer a staggering 23 million pixels, surpassing the resolution of a 4K TV for each eye.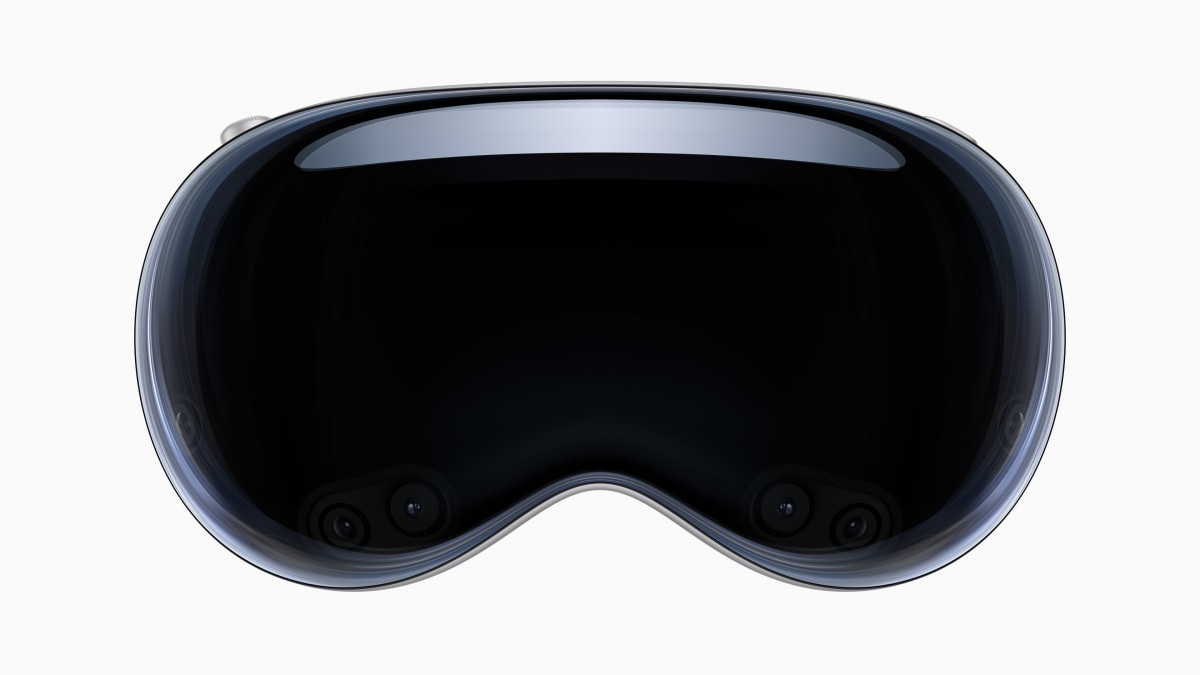 The Vision Pro is powered by a custom dual-core variant of the M2 chipset. It also incorporates the R1 chip, responsible for processing input from an array of 12 cameras, five sensors, and six microphones. The R1 chip streams new images to the displays within a mere 12 milliseconds, which is eight times faster than the blink of an eye.
With a battery life of up to two hours, the Vision Pro can be powered by an external "high-performance" custom portable battery pack, or it can be used continuously when connected to a power source throughout the day.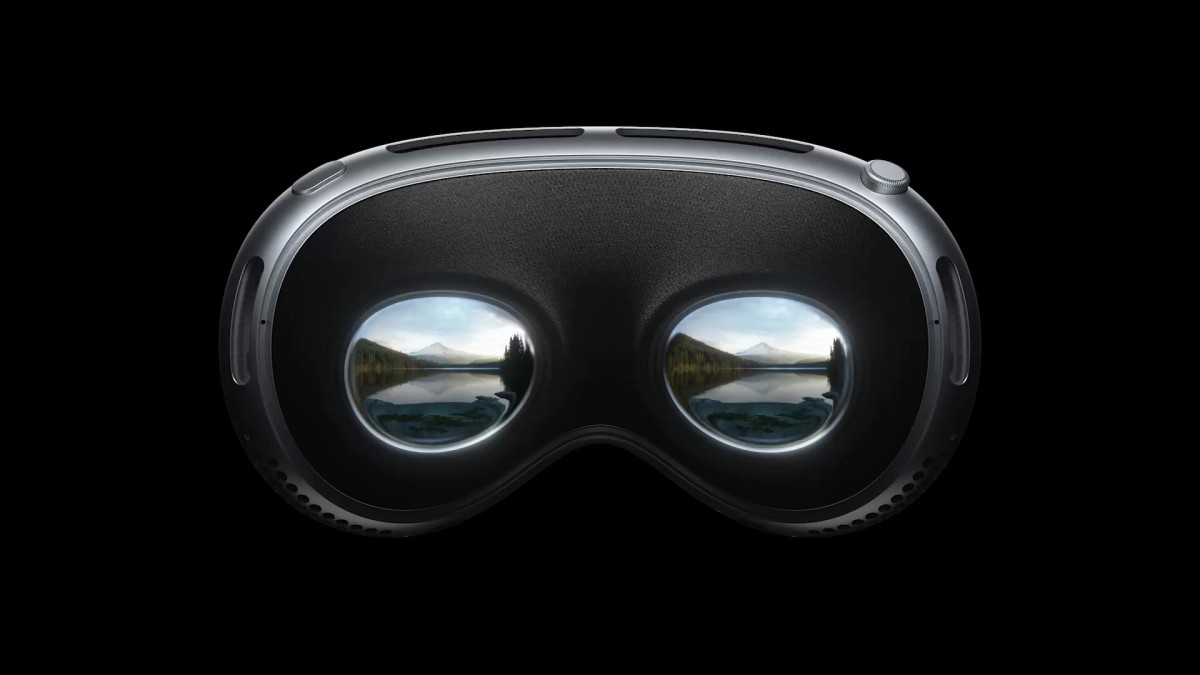 The visionOS UI can be controlled effortlessly by your eyes, hands, and voice. There are no physical controls whatsoever, as you can browse through apps by simply directing your gaze, tapping your fingers for selection, scrolling by flicking your wrist, or even using your voice for dictation.
Thanks to EyeSight, the Vision Pro enables a sense of transparency when interacting with people around you. When wearing the headset, people approaching you can see a clear image of your eyes, while you simultaneously can see them as well.
Additionally, when fully immersed in an environment or engaged with an app, EyeSight provides visual cues to others, indicating that you are currently occupied or "busy."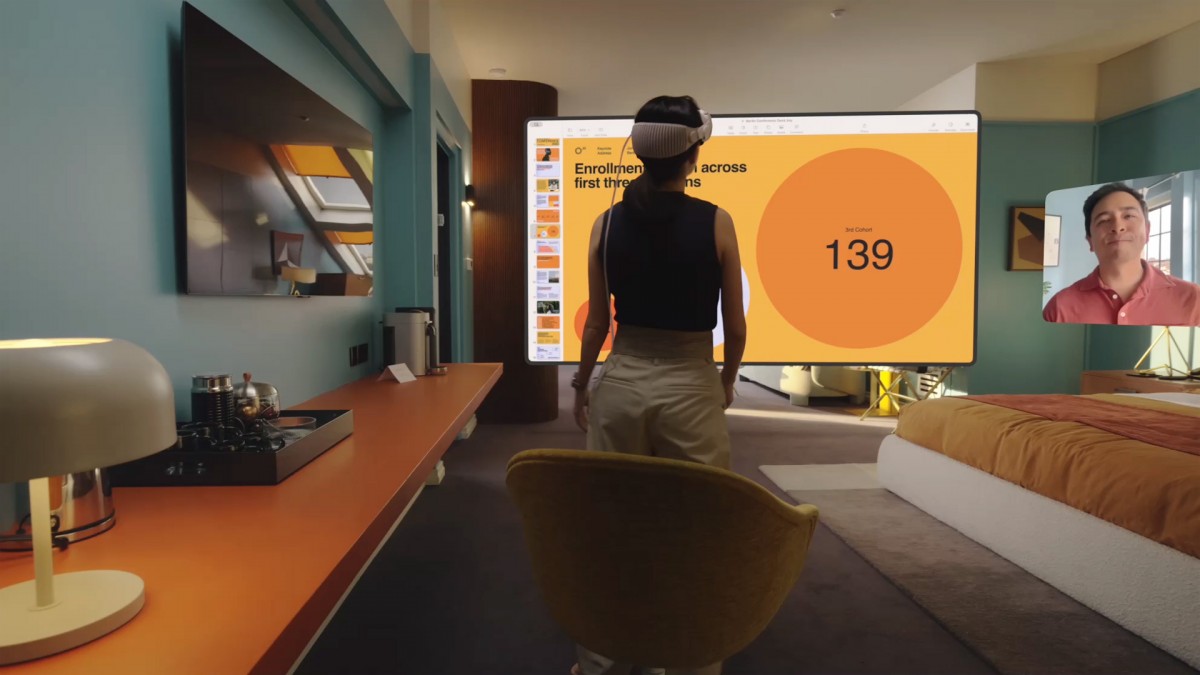 As for FaceTime calls, each participant on the call is displayed in life-size tiles. The Spatial Audio feature ensures that everyone's voice appears to come from their positions in your view, making the experience more immersive.
During these calls, users wearing the Vision Pro become a "Persona" – a digital representation of themselves generated using Apple's state-of-the-art machine learning technologies. These Personas reflect real-time facial expressions and hand movements, adding an extra layer of authenticity to your interactions.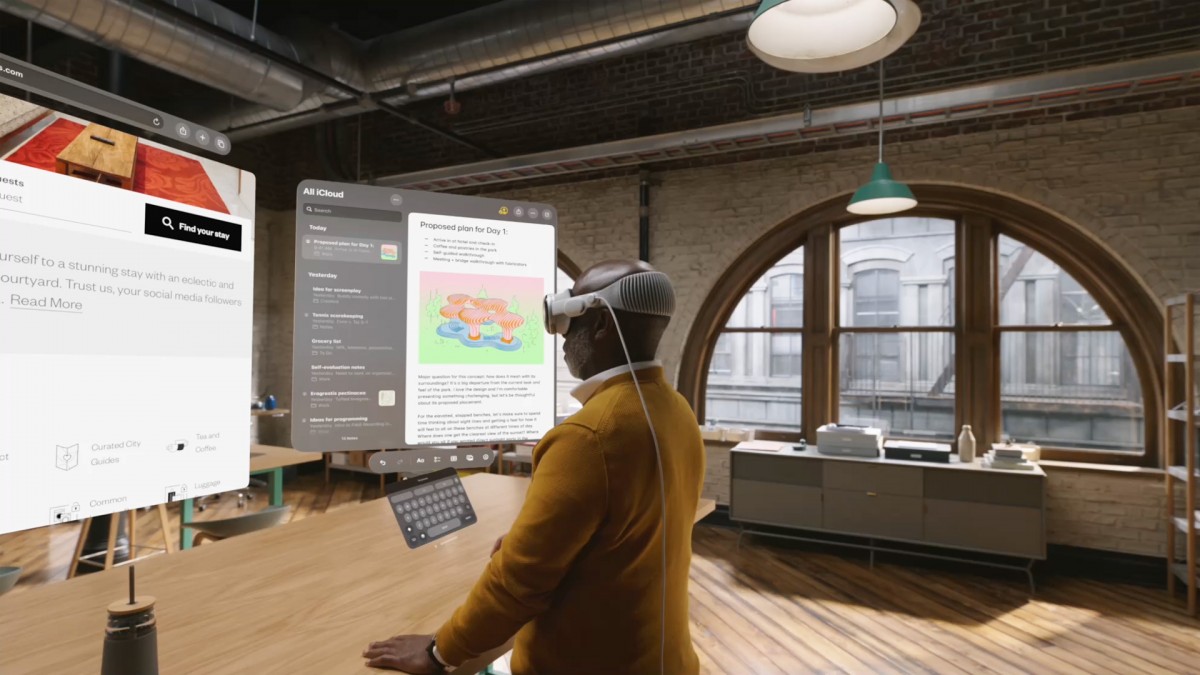 Taking control of your level of presence and immersion is as simple as twisting the Digital Crown on the headset. Furthermore, the Vision Pro boasts Apple's first-ever 3D camera, enabling you to capture, relive, and fully immerse yourself in your cherished memories, all enhanced by Spatial Audio.
The highly-anticipated Apple Vision Pro is set to launch in the United States in early 2024, with a price tag of $3,499. Following its initial release, Apple plans to gradually introduce the Vision Pro to other countries throughout the year 2024.