Most of us have heard about MTV cribs. A show in which Hollywood celebrities display their extravagant mansions and all the mind-boggling additions to their homes. Is HUM TV aiming to re-create that? That's what some fans are assuming based on Ahad Raza Mir opening the doors of his home for a tour.
While MTV Cribs featured preposterous things such a tiger, shag rug, swords, built-in waterfalls, home theaters, dance floors, butterfly-themed guest rooms (you get the idea), Ahad Raza Mir shared his favorite spot in his house.
The Ahad Raza Household
Ahad Raza Mir became a Pakistani heartthrob with his debut in Yaqeen ka Safar. Since then he's delivered applause-worthy performances in hit drama serials Aangan and Saami. His short career is already peaking with his film debut in Parwaaz Hai Junoon.
Till now he's solely been signed for HUM TV's projects. Recently HUM TV screened Ahad Raza Mir's short tour of his home. The Ehd-e-Wafa actor even shared his favorite spot in his house. The spot has sentimental value with memories of the Raza Mir family.
---
ALSO READ
Ahad Raza Mir is Becoming Popular in India Thanks to Ehd-e-Wafa [Video]
---
The spot has a family photo of Asif Raza Mir, Samra Raza Mir and their two sons Ahad and Adnan. There are wooden walled panels that hold the both Asif Raza Mir and Ahad's awards and trophies.
Ahad even keeps his guitar there. The most interesting piece of furniture in this post are the bar stools which were hand-painted and had portraits of Asif Raza Mir.
Advertisement
The rest of the house had a colorful decor with paintwork, all the artistic shrubbery, traditional carpets. Victorian era-esk portraits and much more. The welcoming aura of his home really was sweet.
Now all you devoted fans of Ahad Raza Mir know, exactly where he sits down for a cup of tea (not in a creepy way though).
Take a look at the pictures
We will let Ahad take it from here:
Welcome! Welcome to my crib!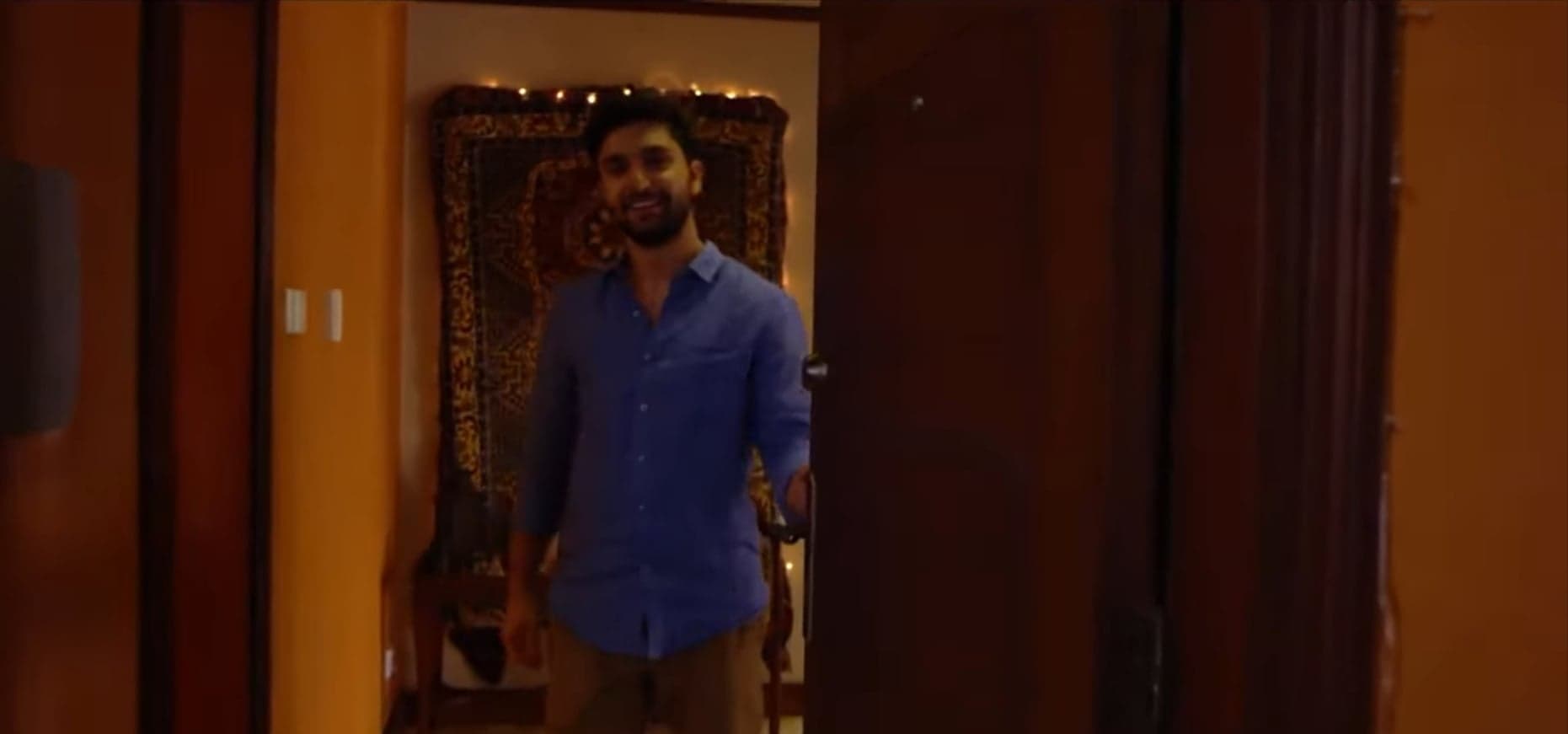 Be careful! Don't let the door hit you.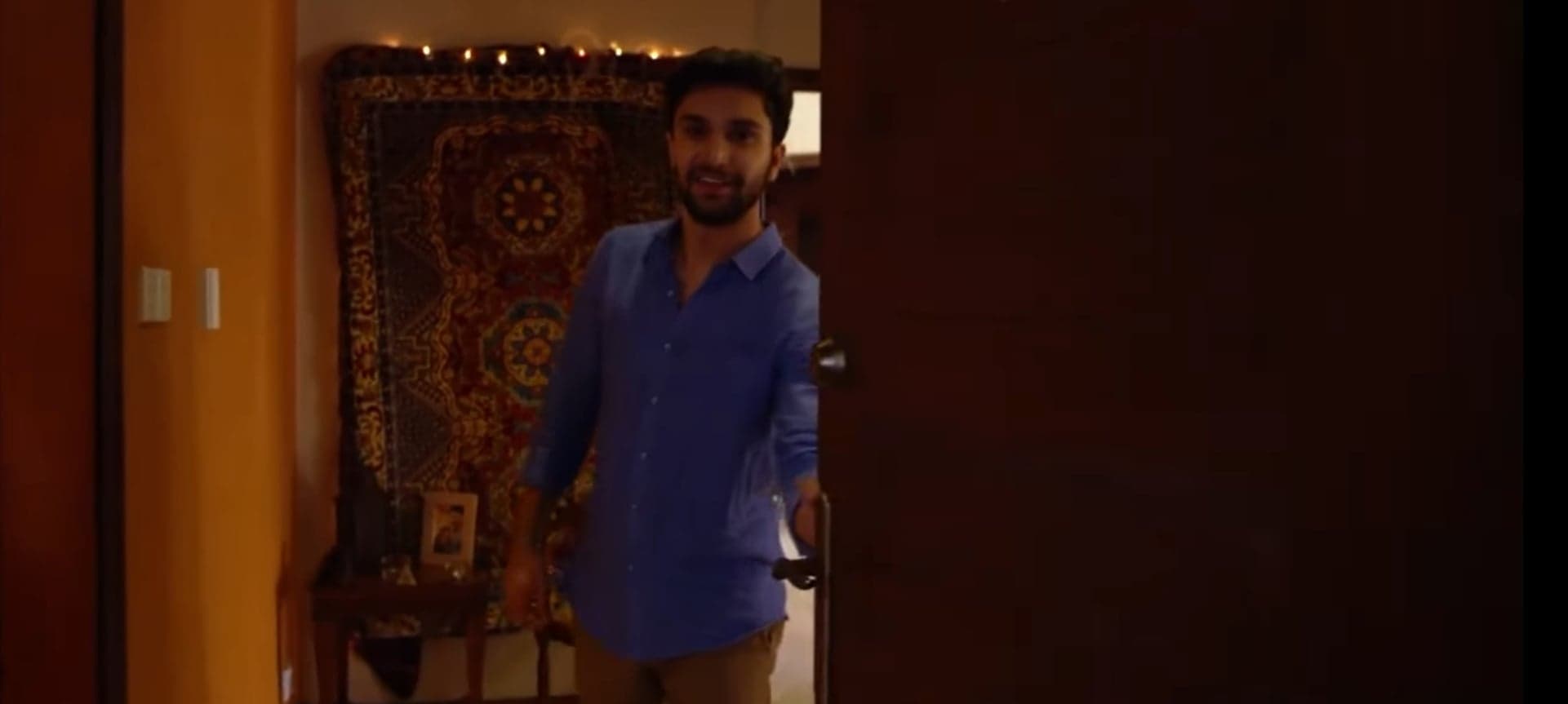 Are you excited to be in my home?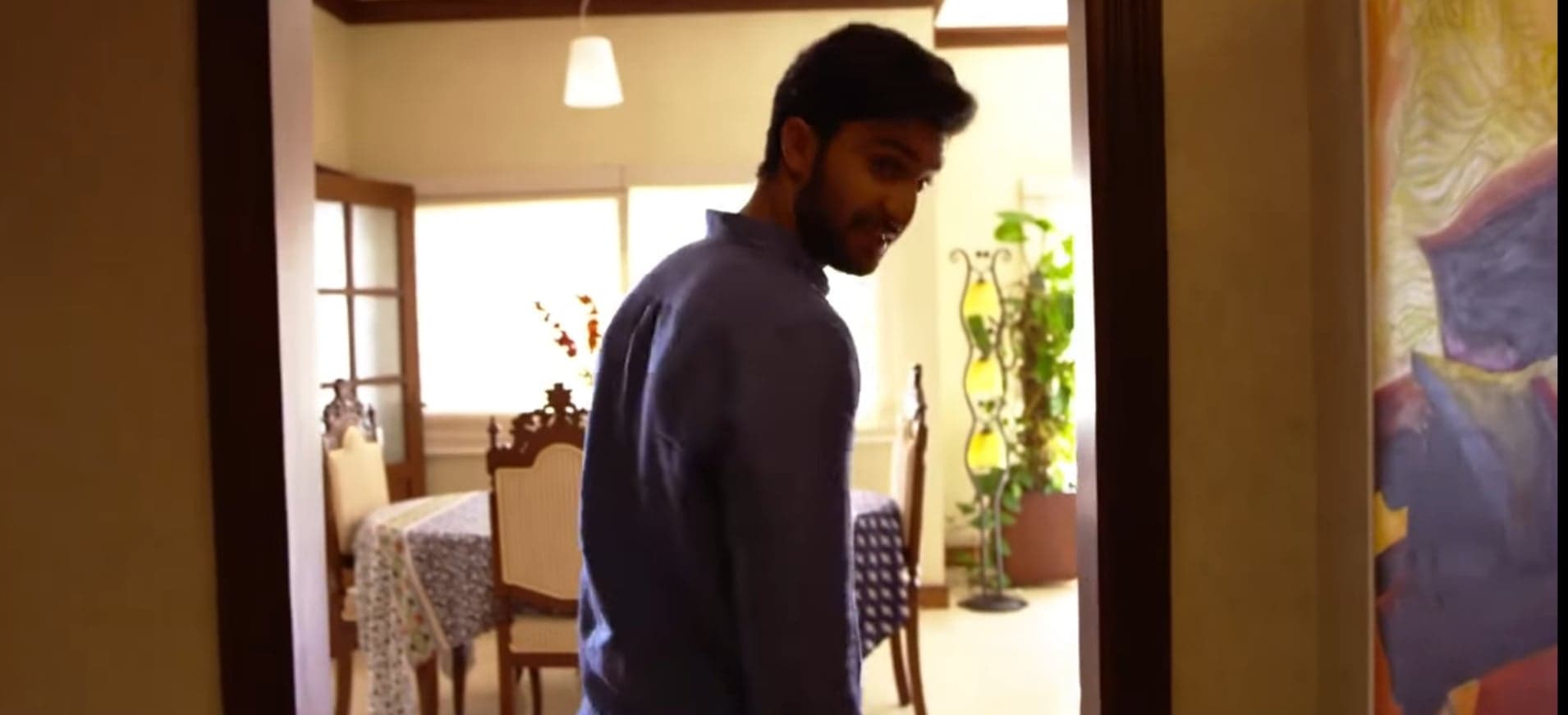 Advertisement
This is how I drink my tea, even if I wasn't being photographed. Philosophically!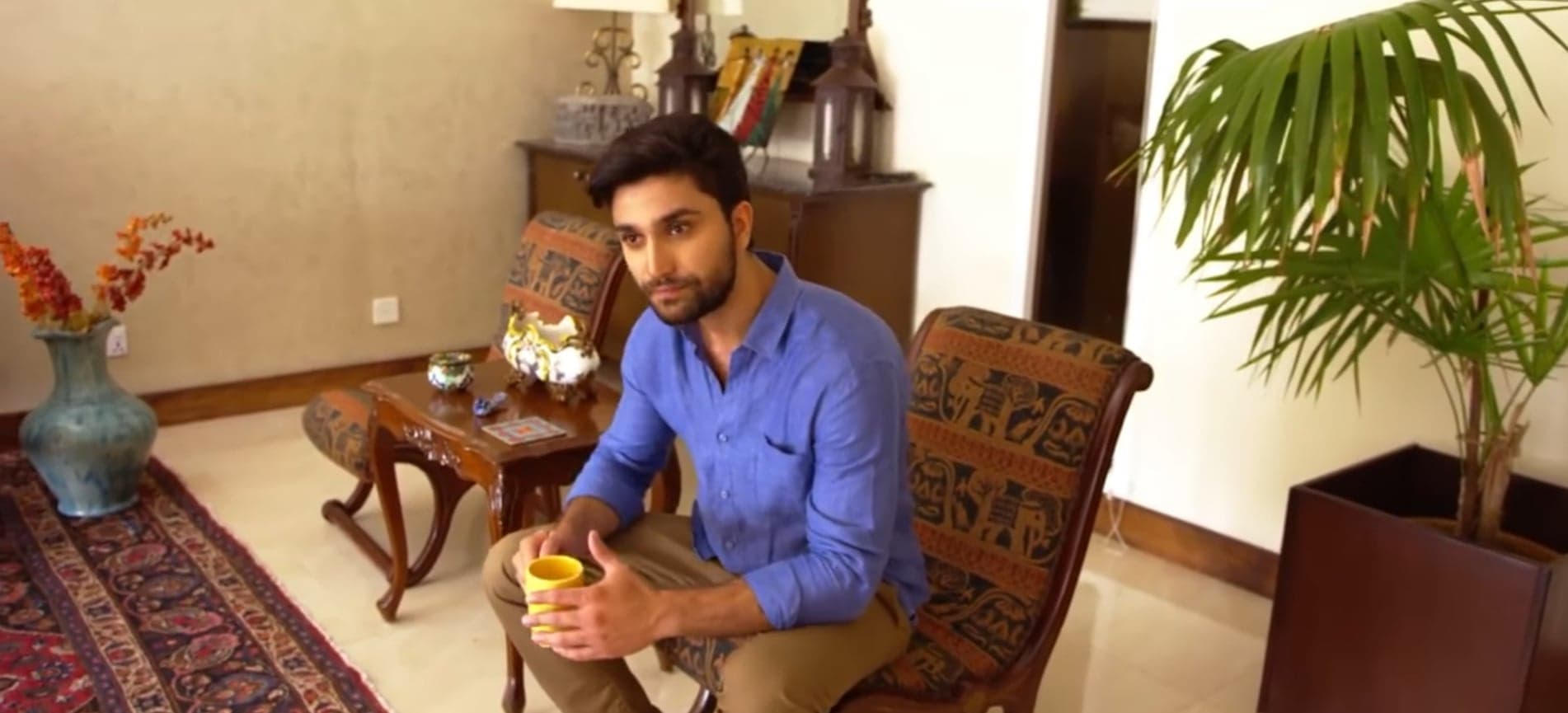 This photo looks promising. As if Ahad Raza Mir could invite three lucky fans over for tea. (Notice the three chairs?) Maybe we're pushing it he's not DG ISPR.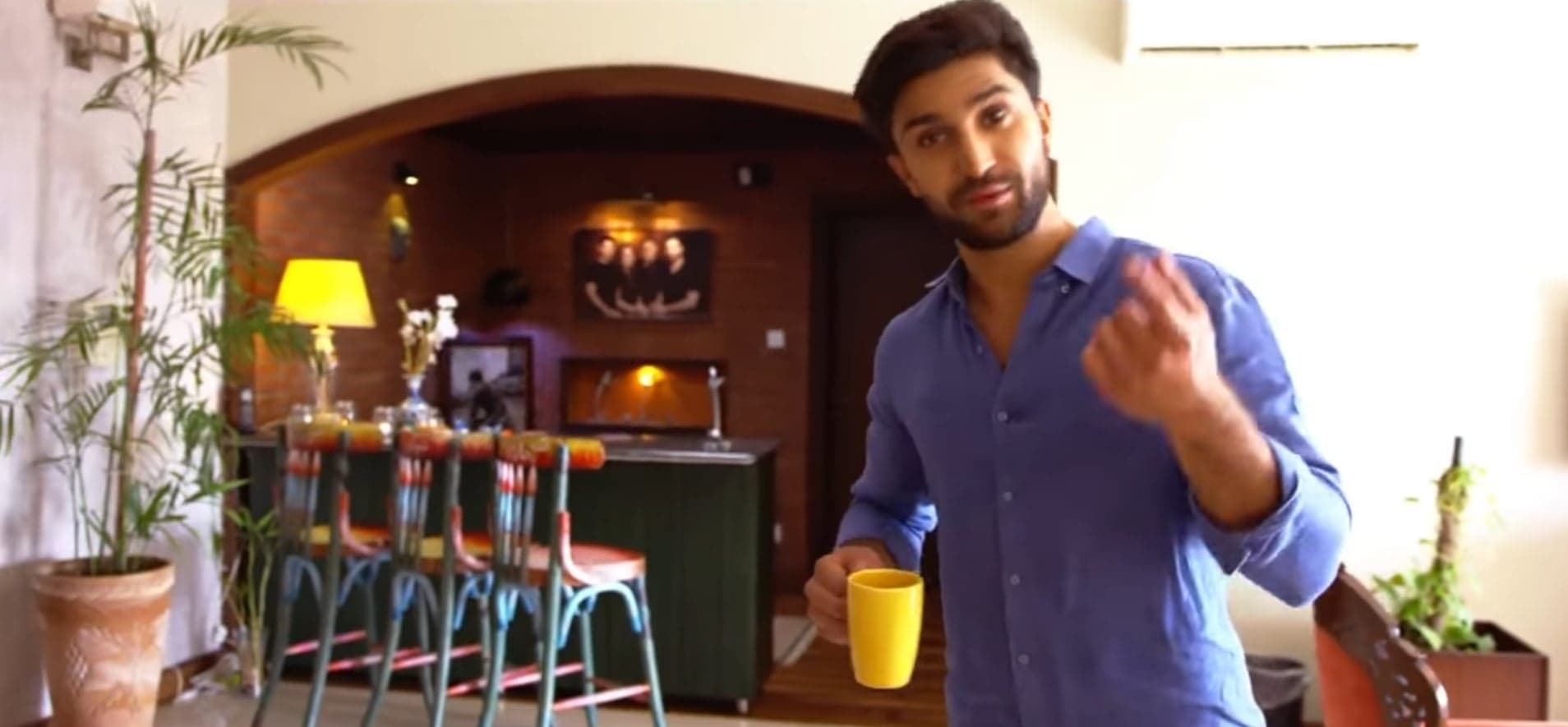 Discussing future architectural plans?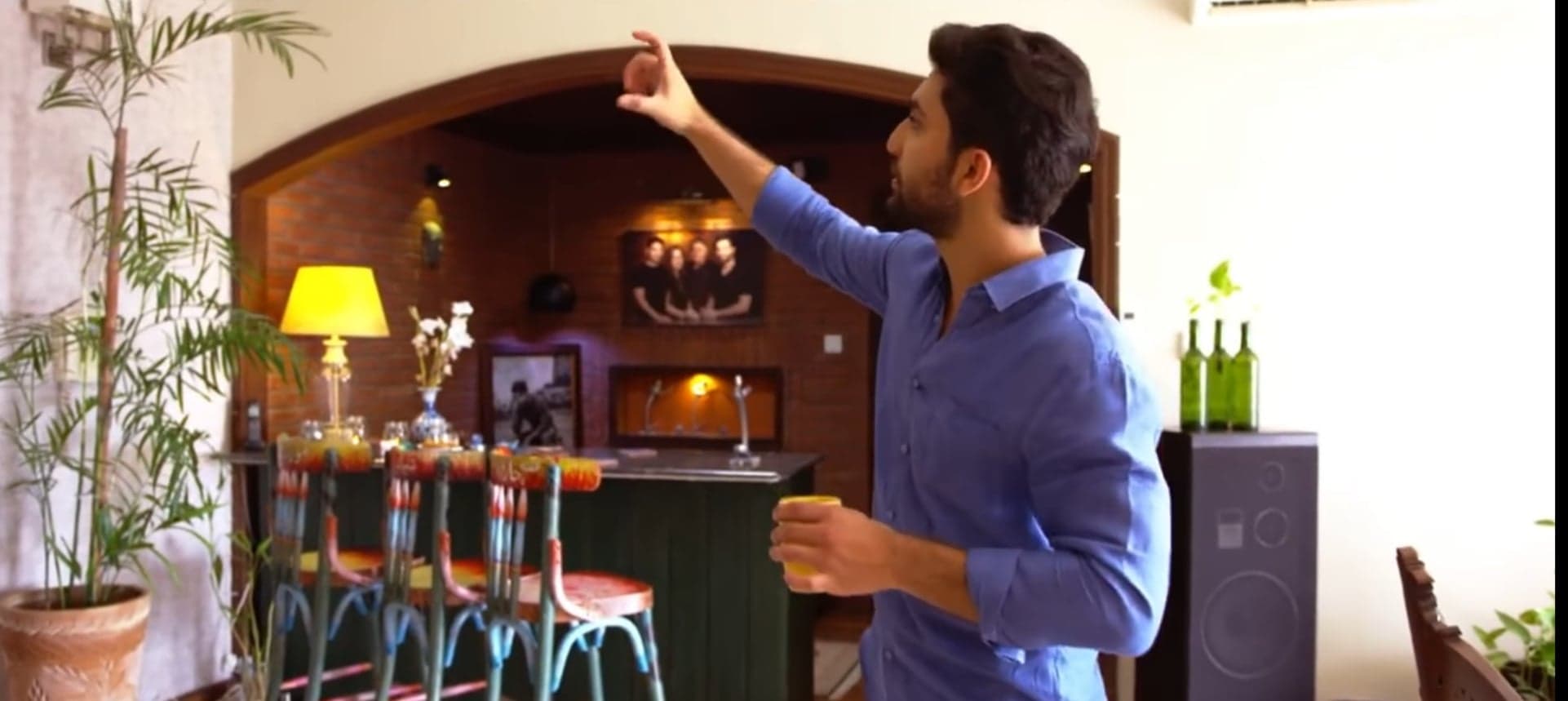 You wish you were there. (again not in a creepy way)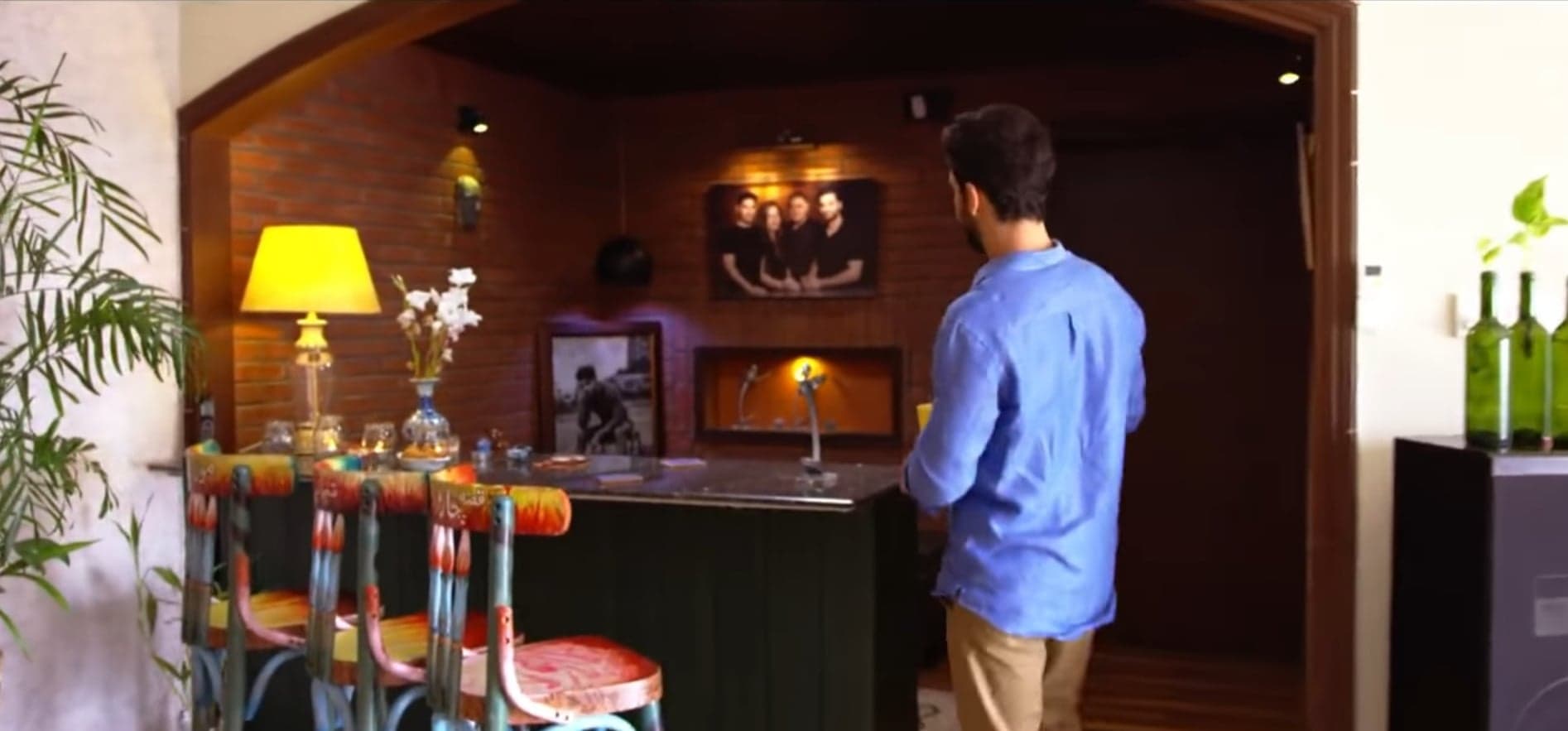 Advertisement
That favorite spot!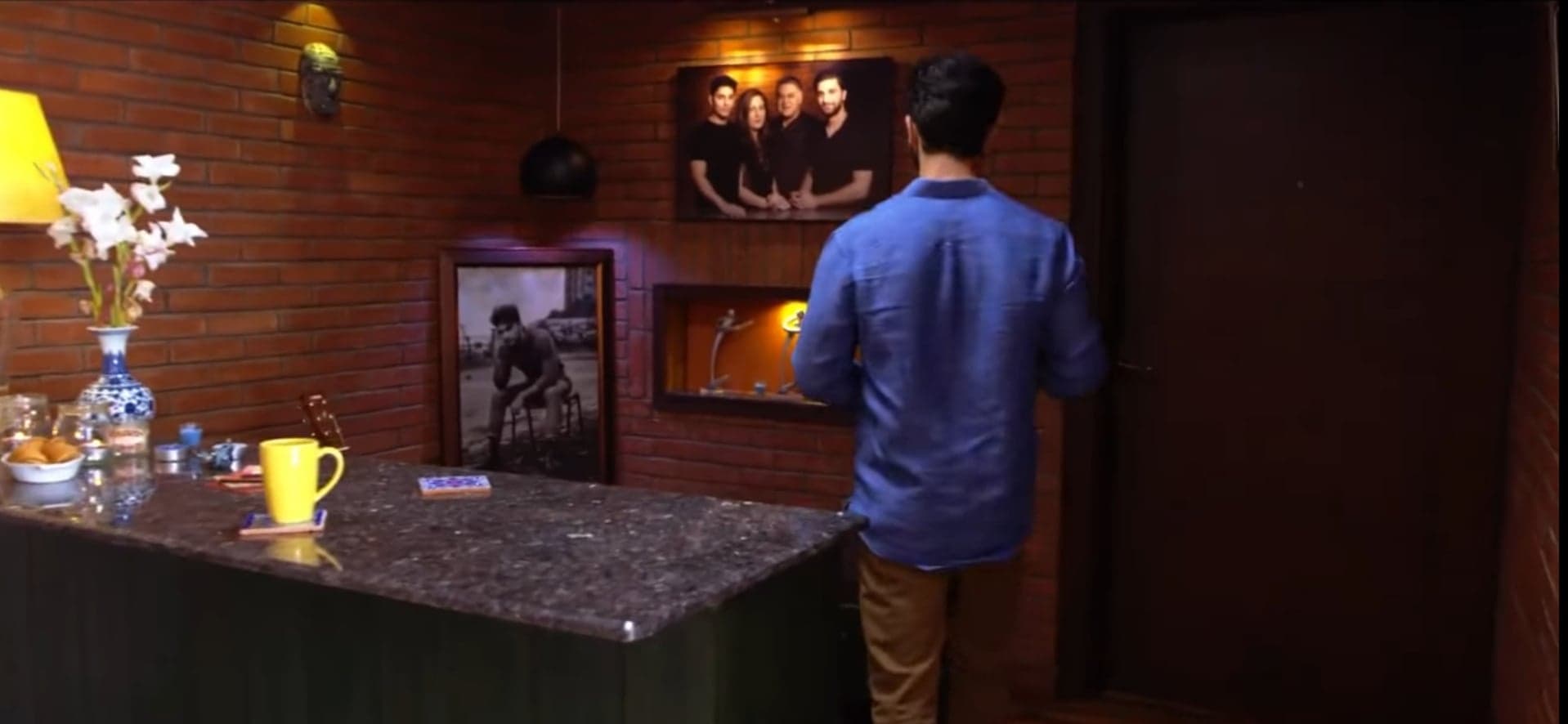 This is me! This is who I'm. My achievements, everything that I've worked for.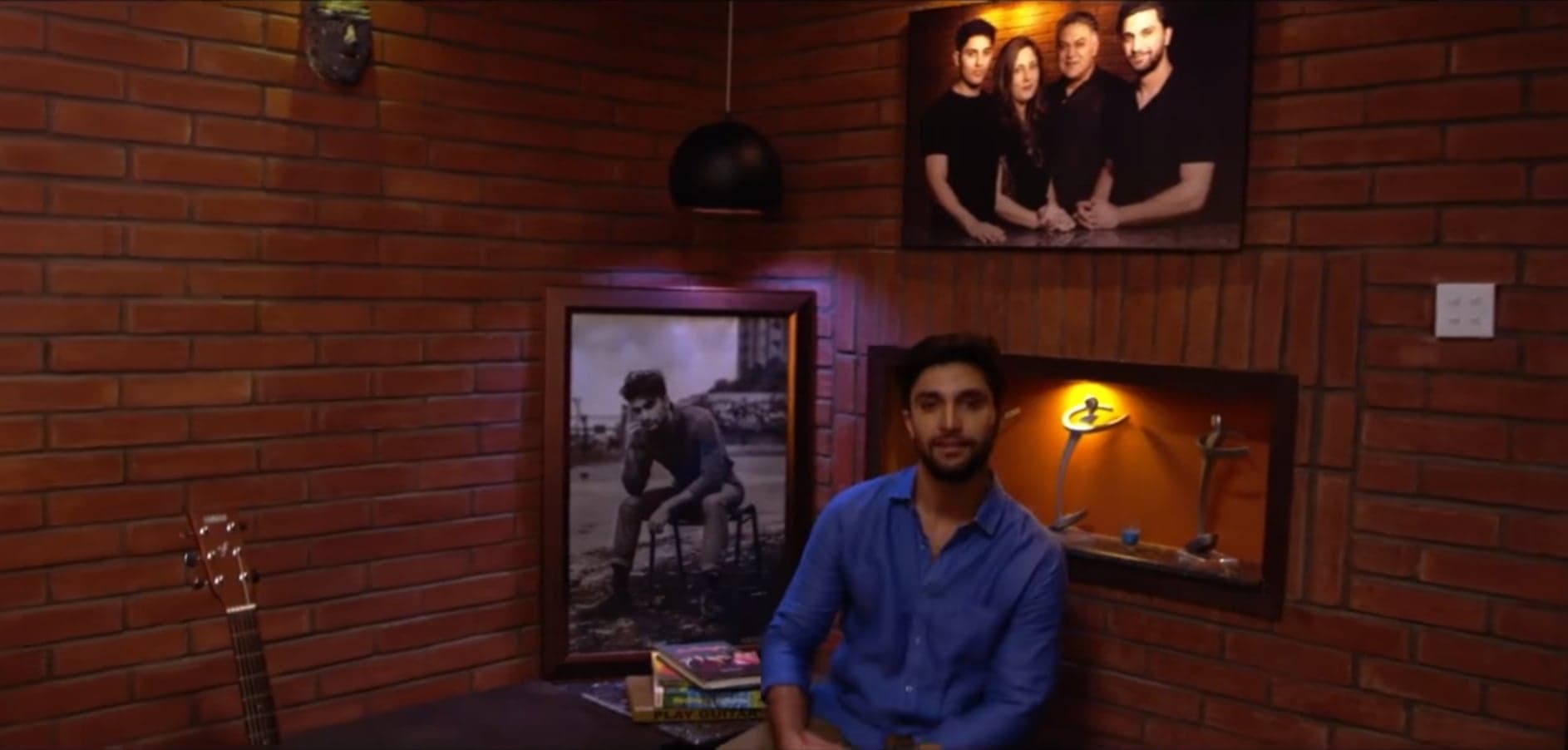 Strumming on the guitar and strumming your heartstrings simultaneously.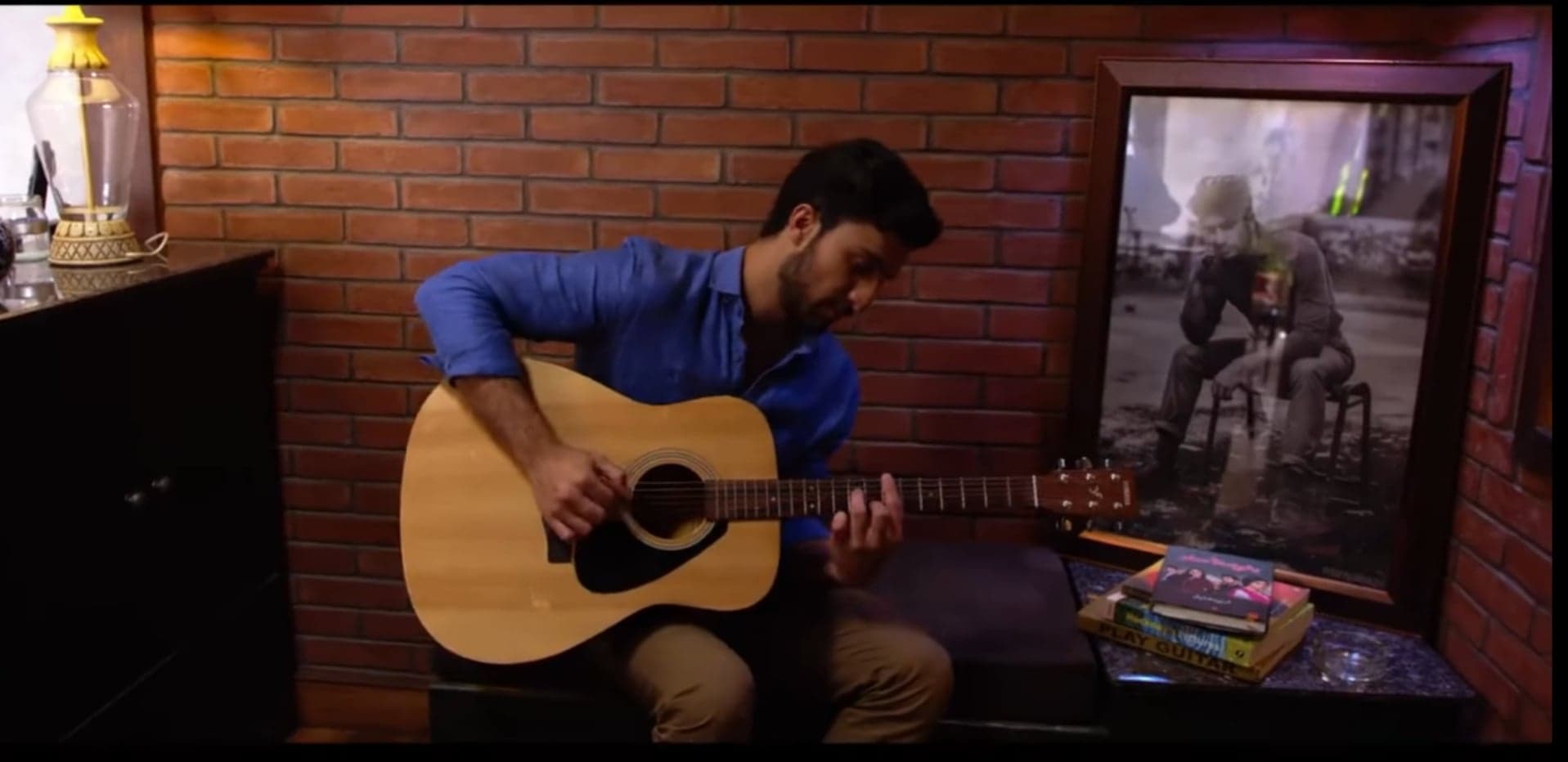 This could be you, next to me and we could have a picture together.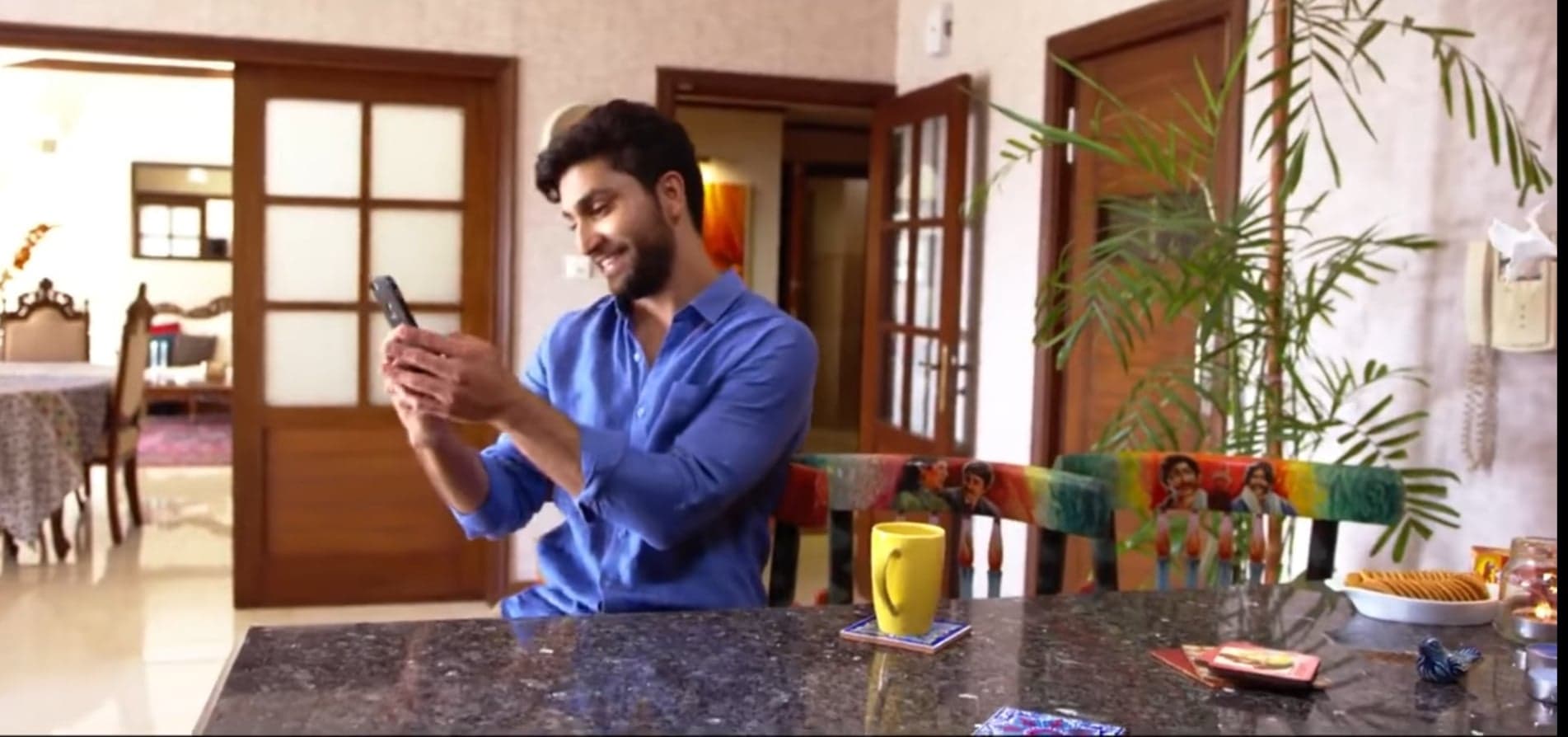 Advertisement
The artistry on these stools.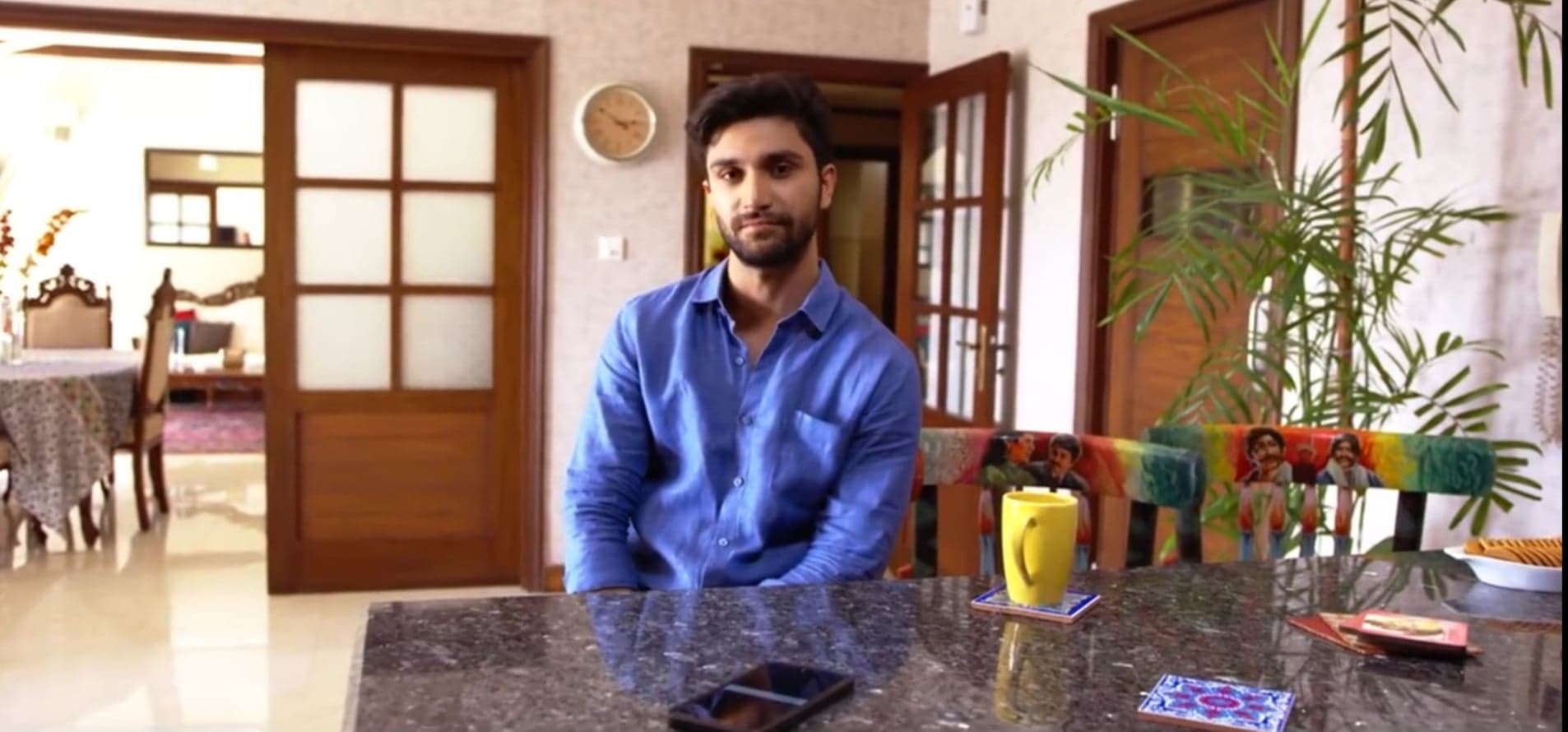 My unique chairs represent my unique personality.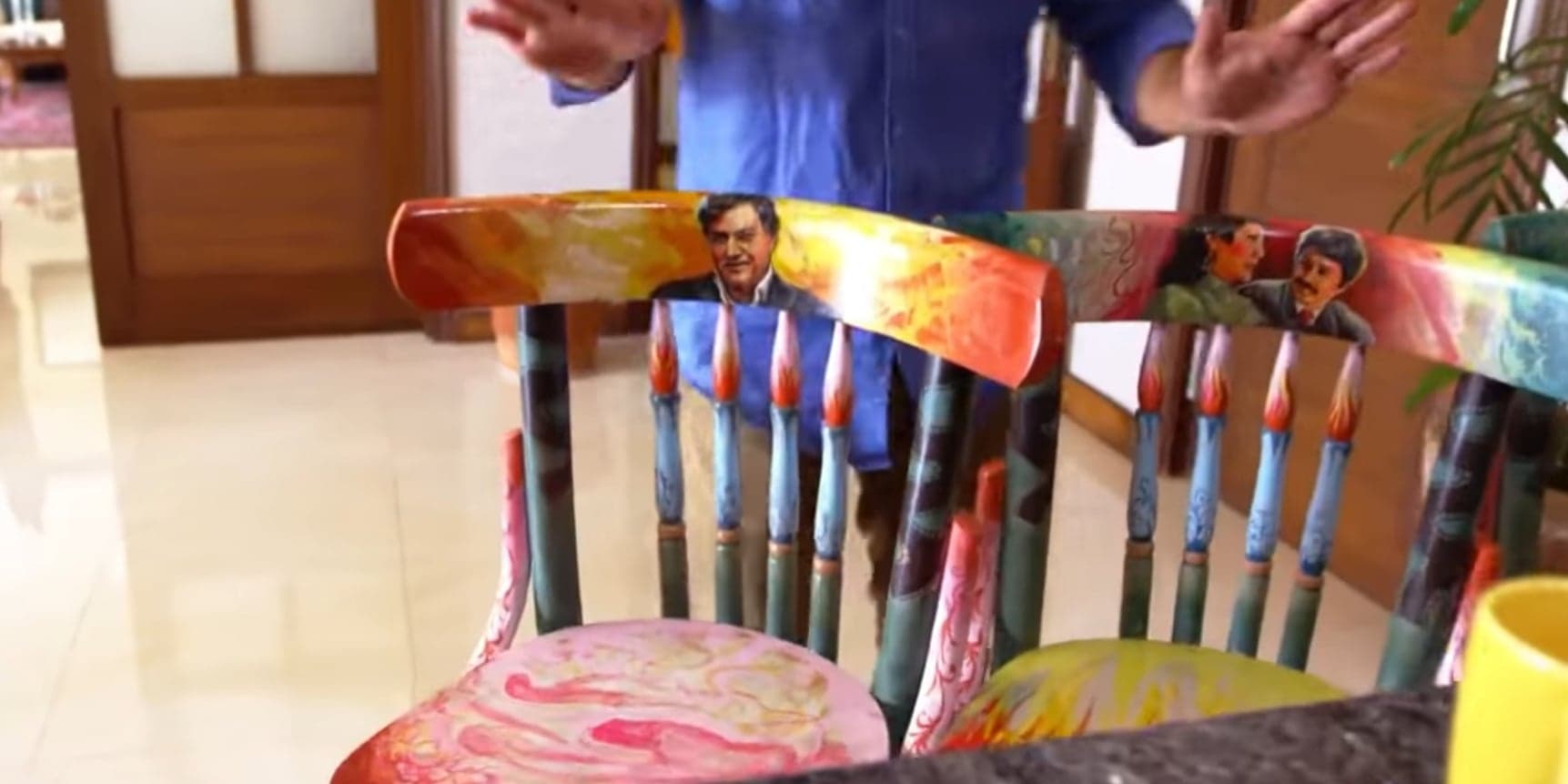 Home Sweet Home!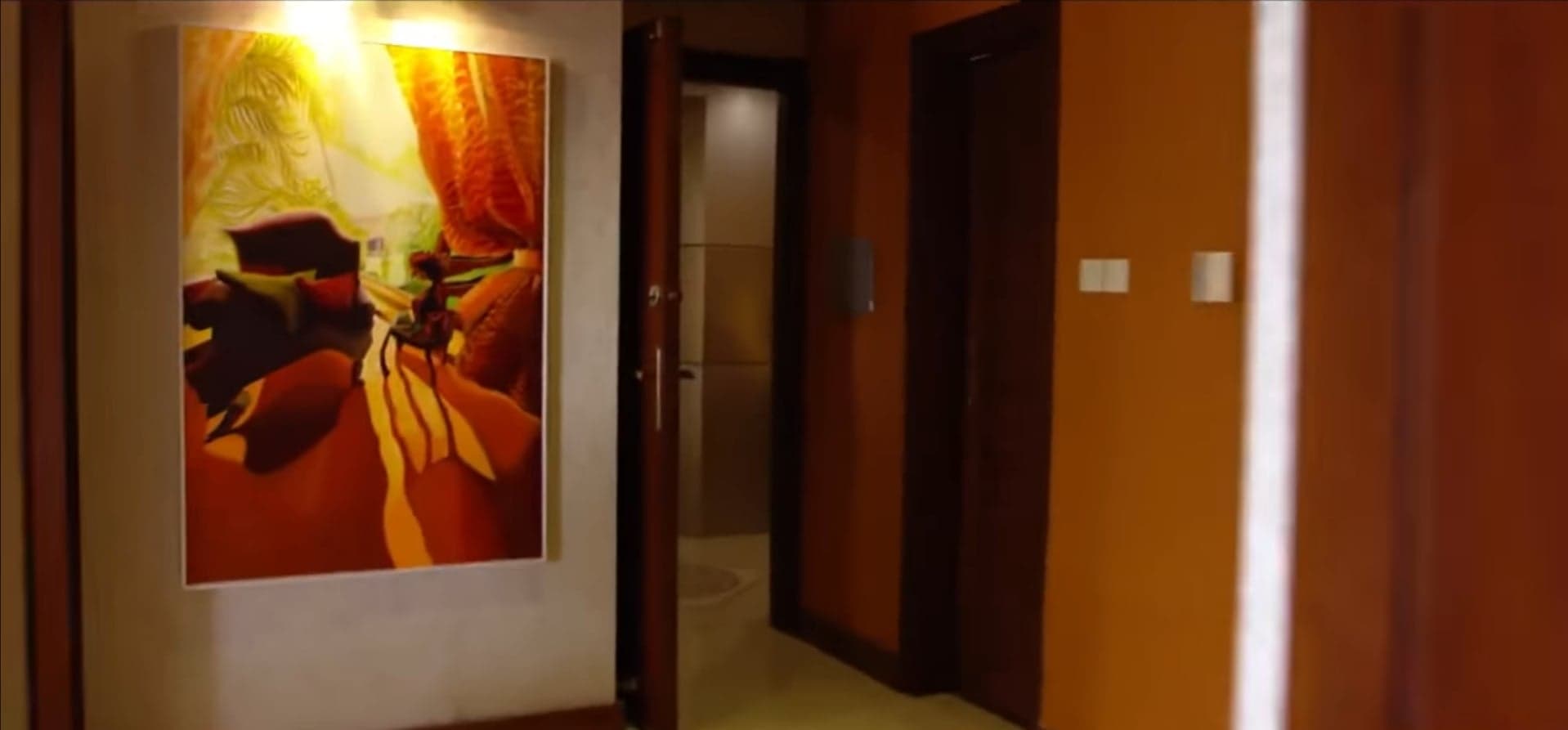 ---
ALSO READ
Advertisement
Ahad Raza Mir Wants To Find Out Where the Viral Kartarpur Driver Is [Video]
---
via Reviewit.pk