More than 2,000 CCTV cameras have been installed at different locations in the capital city of Islamabad. Now, Islamabad Traffic Police (ITP) has announced to use this technology-driven approach and better manage the challan system.
ITP will use this intelligent surveillance system to send traffic violation challans straight to a violator's home address. Safe to say that avoiding the fine has become much more difficult now. The model was already implemented in Lahore before and now ITP has decided to bring to the capital.
Working of the System
The automated cameras monitor the traffic at different locations in the cities. The system looks for violations such as taking wrong u-turns, breaking the signal or overspeeding etc.
---
ALSO READ
Automatic Traffic Challans through CCTV E-Ticket System for Lahore Finally Approved
---
The violations will be recorded by the system and higher authorities will later review them. After getting the approval, an e-challan will be generated and sent to the violators home through a courier service.
The evidence of the incident will be sent to the culprit's home as well, which includes a picture of the incident and the violator's number plate.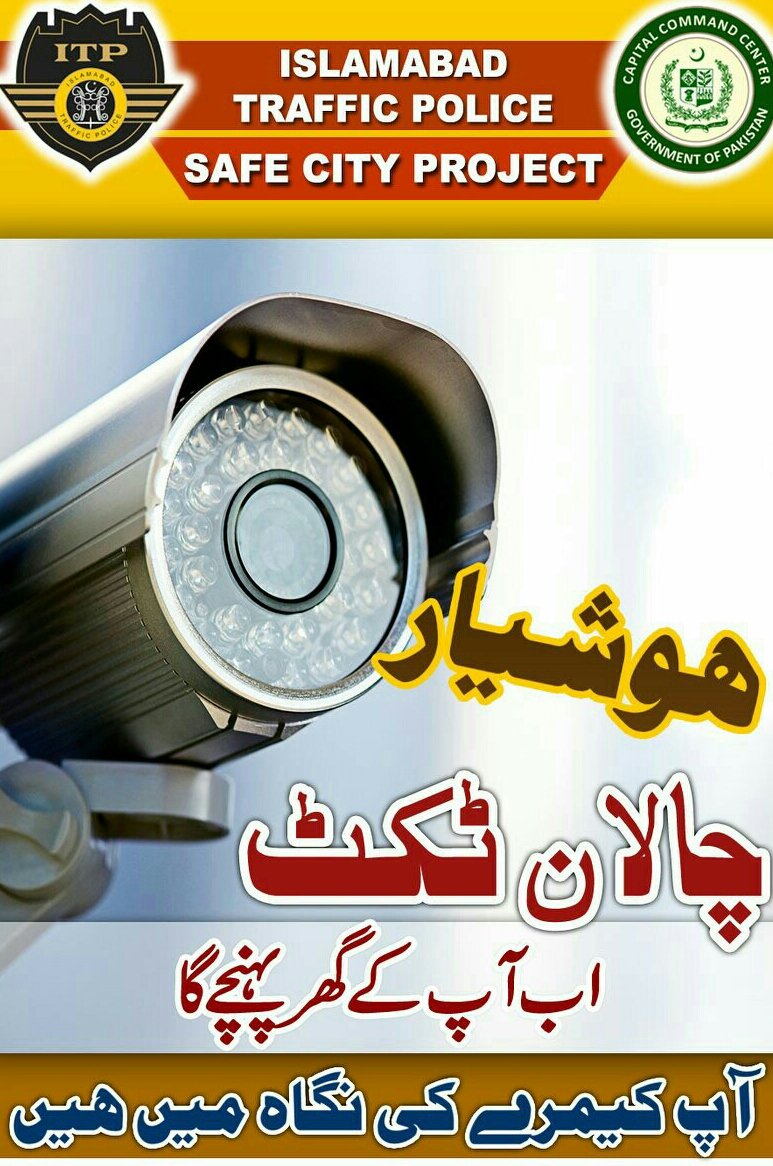 The traffic violators will have 15 days to pay the challan. If the violator fails to meet this deadline, another challan will be issued with an extra charge and re-sent through courier.
---
ALSO READ
E-Ticketing System is Now Being Rolled Out in Islamabad
---
Different information from various sources has also been integrated into the system as part of the safe city project. Smart ID cards, Electronic RFID tags, Smart Vehicle Registration Cards and Centralized databases for authentication of vehicles and individuals will be used.
The move is expected to increase the revenue and decrease corruption as well. Some of the traffic wardens take bribes and let the violators go, however, this new approach will help decrease this practice and better manage the revenue overall.
---
ALSO READ
Virtual Driver Training Simulators Launched in Islamabad
---
This is another step towards the technological era. Recently, police in the capital introduced a system through which challan will be generated using an app and can be paid in less than a minute without having to stand in long queues.