Xiaomi is reportedly working on a new flagship phone codenamed Hercules, with early information on the phone leaking on Twitter thanks to its source code.
The said tweet comes from Mishaal Rahman, editor in chief at XDA developers.
New Xiaomi flagship – "Hercules"

* Snapdragon 855
* NFC
* 3 rear cam + 1 front cam
* In-display fingerprint scanner
* Wireless charging

Very early information from source code (can't say exactly where) – subject to error due to interpretation. Thanks to @warabhishek.

— Mishaal Rahman (@MishaalRahman) May 5, 2019
The tweet reveals some specifications on the phone including an in-display fingerprint scanner, possibly to make the phone full-screen to keep up with the competition. It will be powered by the Snapdragon 855 chipset and three rear cameras but only one in the front.
Could it be Mi Mix 4?
Nothing new here as we've already seen these features and specifications on the Mi 9, but another early leaked image shows that it is likely to be a successor to the Mi Mix 3.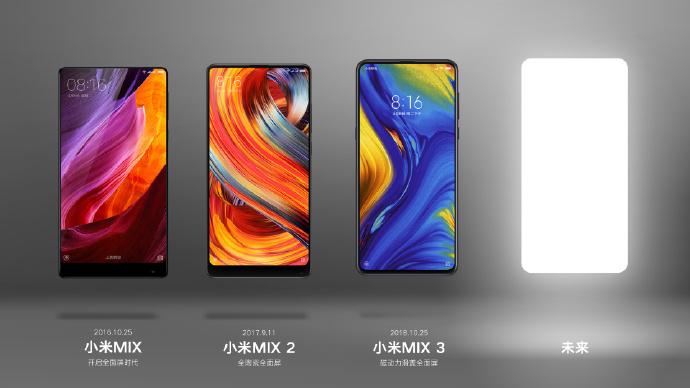 The image was teased back in March, showing all of the phones in the Mi Mix lineup. The last one, however, has no name and appears to be completely blank but it clearly suggests that a new Mi Mix is in the making and perhaps coming soon as well.
There's no info on the phone's design yet, but the Mi Mix series is well known for featuring full-screen displays with very thin bezels. So from this, we can predict that Hercules might be a phone with similar specs to Mi 9 but with the sleek design of the Mi Mix phones.
As these are only rumors and leaks, we can't say for sure whether Hercules will actually be a new addition to the Mi Mix series. It could very well belong to a completely different lineup (Pocophone 2?). There's no word on a release date or pricing of the phone yet.