The Pakistan Cricket Board (PCB) has made a huge blunder with its newly placed honours board at National Stadium in Karachi.
Former Australian captain, David Boon, who made a heroic century against Pakistan in 1994 has been labeled as a New Zealand cricketer on the National Stadium's honours board.
The mistake was identified by a journalist after Pakistan's first match against Sri Lanka was abandoned without a ball being bowled due to rain on Friday.
He then shared his findings on Twitter: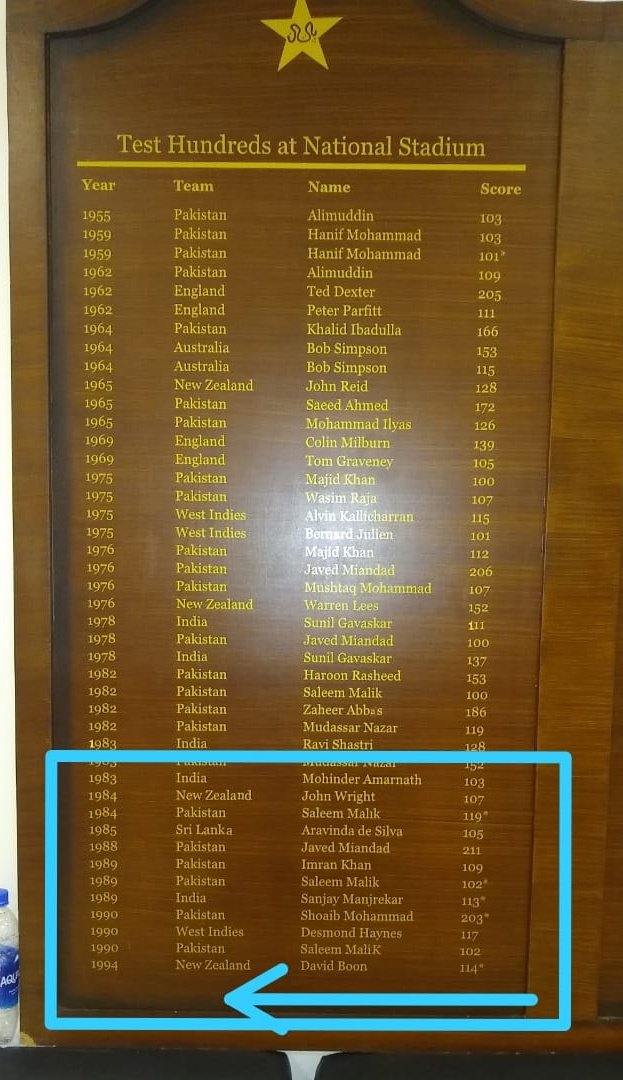 پی سی بی کی لاعلمی کہیں یا غفلت نیشنل اسٹیڈیم کراچی میں آویزاں کئے گئے آنرز بورڈ میں آسٹریلین ٹیسٹ کرکٹر ڈیوڈ بون کو نیوزی لینڈ کا کھلاڑی بنادیا گیا۔سینچری کی لسٹ میں انکا نام بطور نیوزی لینڈ کا کھلاڑی شامل کیا گیا۔ ڈیوڈ بون پاک سری لنکا سیریز کے میچ ریفری بھی ہیں۔ pic.twitter.com/rZ6uY78pLj

— ZAHID GHAFFAR (@zahidghaffar) September 28, 2019
Boon played 107 Tests and 181 ODIs for Australia from 1984 to 1996 and has been on the International Cricket Council (ICC) Elite Panel of Match Referees since 2011.
The 58-year-old is also appointed as the match referee for limited-overs matches during Sri Lanka's ongoing tour of Pakistan.