The federal government has announced new timings for public offices during the holy month of Ramadan, which is expected to begin on Saturday, April 25.
Cabinet Secretariat Establishment Division has issued a notification confirming two different time slots for offices working for five and six days a week.
As per the notification, public offices under the federal government working five days a week (Monday to Friday) will operate from 10 am to 4 am for the first four weekdays and will close down at 1 pm on Friday.
---
ALSO READ
Govt Announces There Will be No Ramzan Bazaar This Year
---
Similarly, government departments operating six days a week will operate from 10 am to 3 pm between Monday and Saturday, except for Friday, when they will close at 1:00 pm.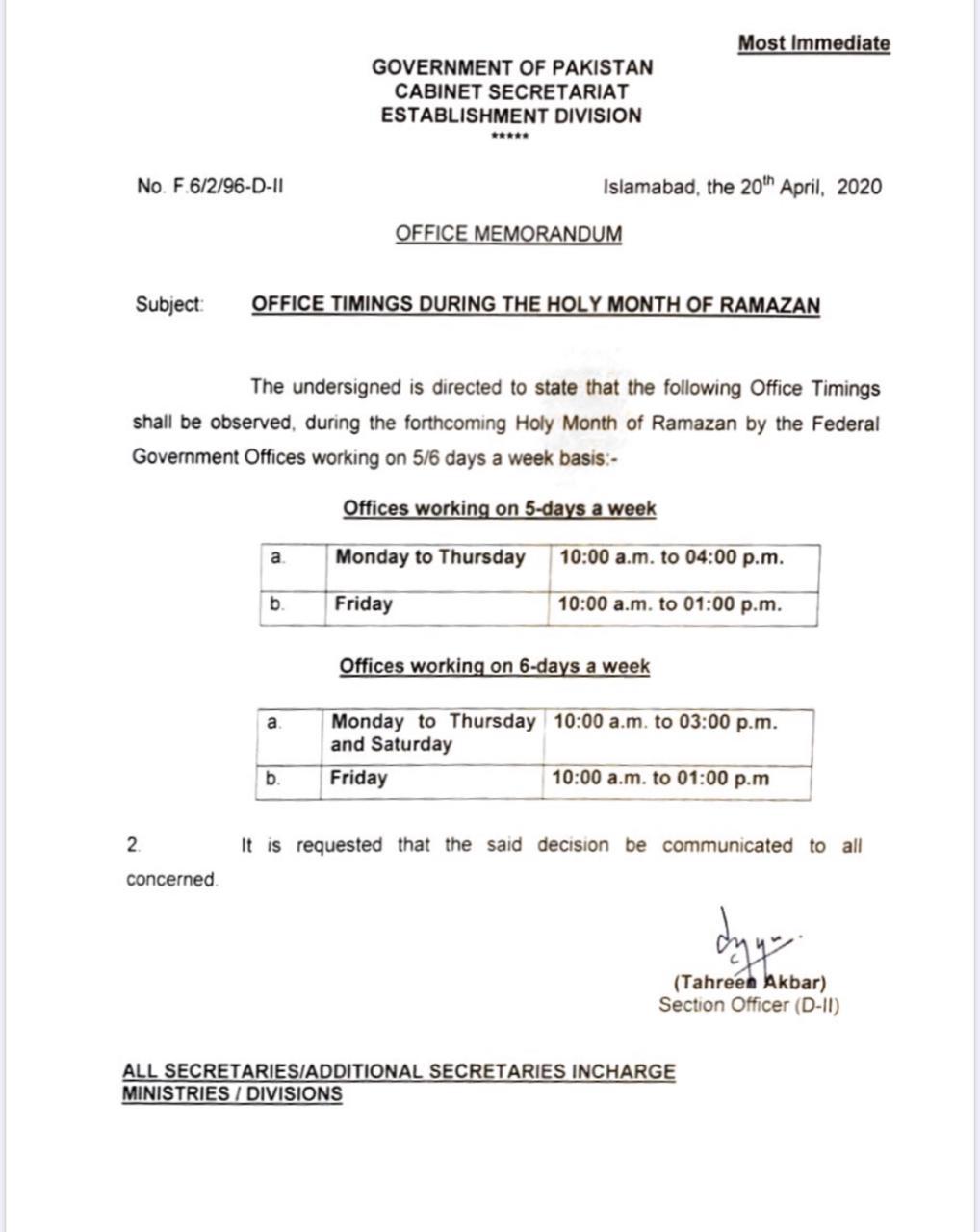 According to Pakistan Meteorological Department (PMD) as well as Pakistan Moon Sighting Application, the crescent for the holy month of Ramadan will be visible on Friday (April 24) evening in Pakistan, while the first of the holy month will fall on Saturday, April 25.
---
ALSO READ
Punjab Govt to Subsidize Electricity Bills in Ramadan
---
The information has been endorsed by the renowned scientist and astrophysicist, Professor Dr. Shahid Qureshi, who says that Ramadan 2020's moon will be born on the morning of Thursday, April 23 (29th of Shaban). At sunset on Thursday, the moon will be only 11 hours and 32 minutes old and will be less than 5 degrees above the horizon, thus will not be visible until April 24 in the outskirts of the country.