The concept for modular Smartphones with interchangeable parts surfaced years ago but the idea could never take off due to several inherent issues. However, a recently uncovered patent from Xiaomi shows that the Chinese firm might be looking into the idea.
---
ALSO READ
Xiaomi Patents Another All-Screen Phone with a Humongous Camera
---
The new patent is titled "two-component phone" and was filed with CNIPA (China National Intellectual Property Administration). It was published earlier today and it shows a smartphone with a removable display. Renders for the patent were created by LetsGoDigital.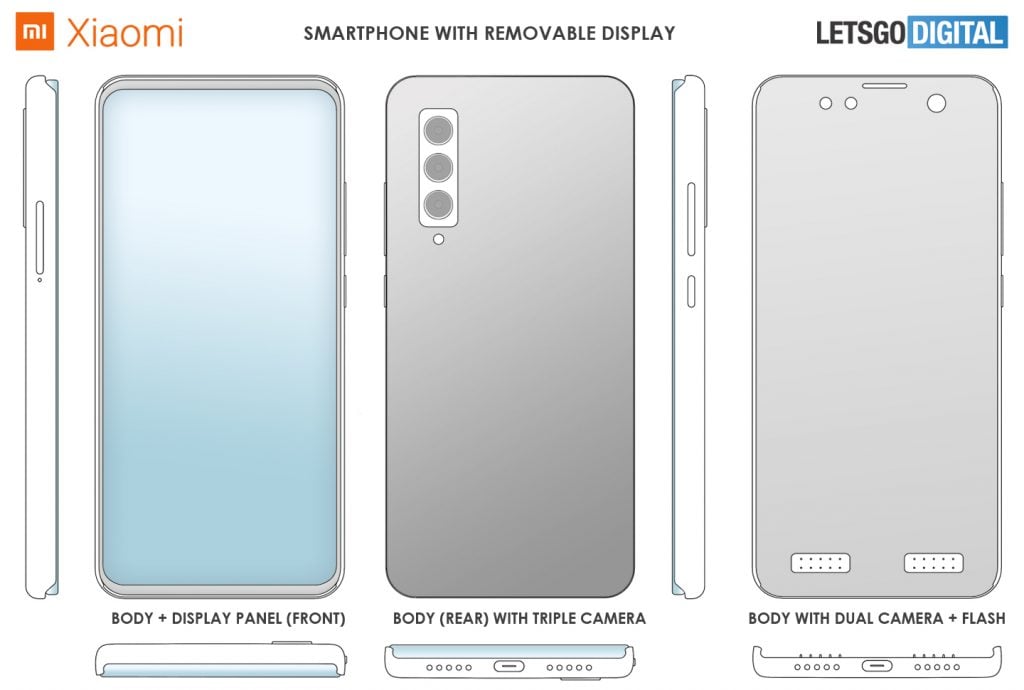 The images describe a smartphone whose display can be detached and reattached anytime with the help of connecting pins. Once the display is removed, a dual-front camera can be seen alongside an LED flash, meaning that the phone will have an under-screen camera.
At the back, there is a triple camera setup in a vertical arrangement just above an LED flash. The volume rocker and power button are on the right side while the SIM card tray is on the left.
The patent renders show the detachable display separately as well.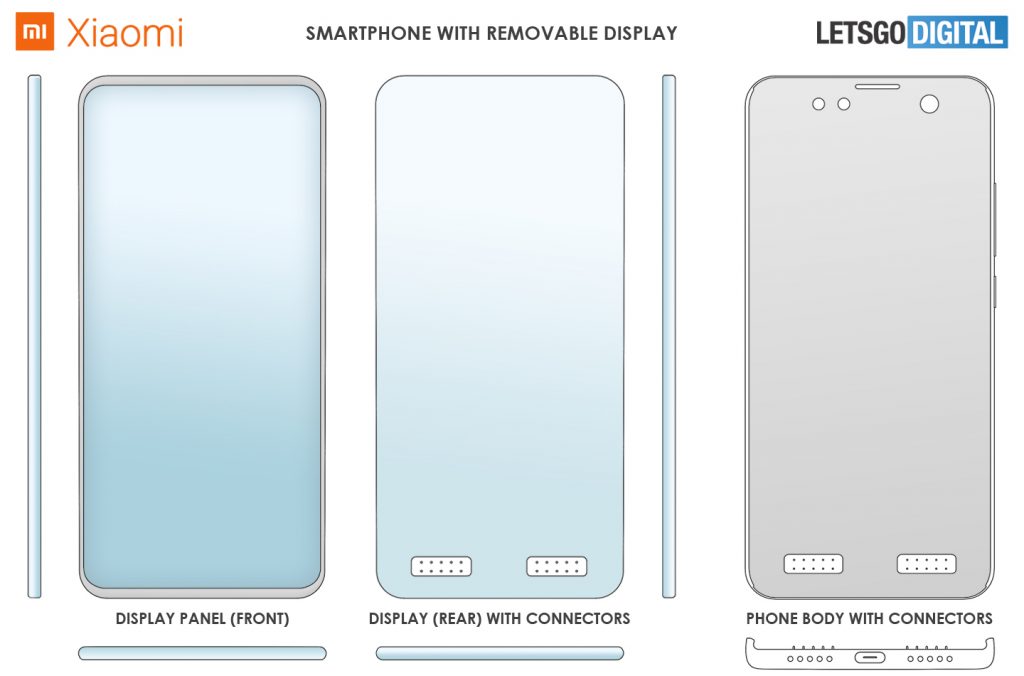 The patent also shows that the display can function without the phone, but how it is able to do so is currently unknown. And what other possible applications this could have are also up in the air. However, as with every other patent, there is no confirmation whether this concept will ever see the light of the day as companies often patent ideas that never make into production.