HTC has almost disappeared from the smartphone market ever since its business started declining over the past few years. However, the company's CEO aims to make it profitable once again by 2025 and one of their ideas to do so might be through a foldable device.
---
ALSO READ
HTC Wildfire Makes a Comeback On a Budget
---
The speculation comes from a recently surfaced HTC patent that shows that the company might be working on a folding phone. Renders for the patent were created by LetsGoDigital: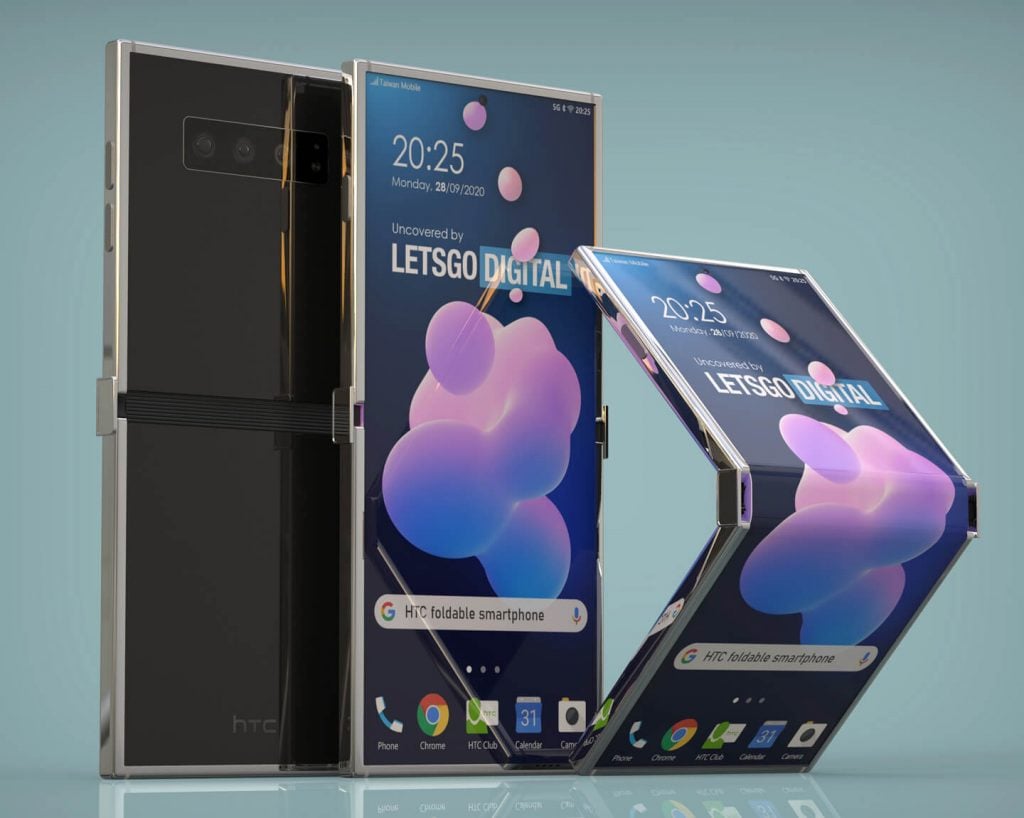 According to the patent, HTC is working on a clamshell folding device, but unlike the Galaxy Z Flip or Moto Razr, the handset will feature an outward folding design. It also has more of a box-shaped look instead of the slim and tall design seen on the Galaxy Z Flip or Moto Razr.
Since it folds backward, it allows you to have a screen on both ends once its closed, somewhat similar to the Huawei Mate X, but this also makes it more prone to damage. Since foldable displays are more fragile than regular smartphone displays, having that fragile display on the outside is a recipe for disaster. As for the hinge, it appears to be using something similar to the Royole Flexpai, also known as the Dragon Hinge.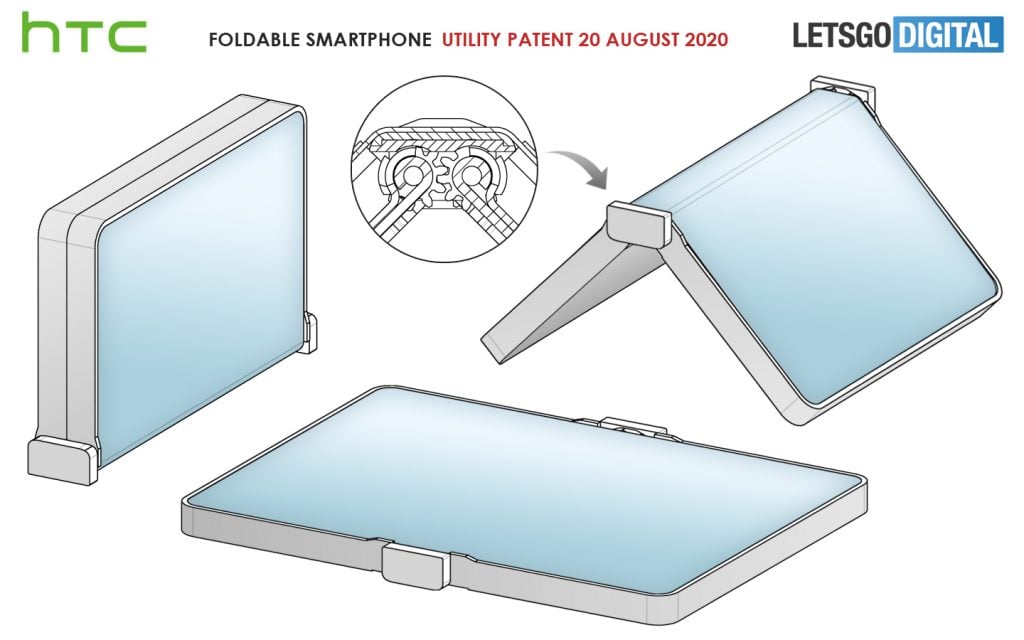 However, we recommend taking this information with a grain of salt as it is only a patent and there is no confirmation whether the company is actually working on such a smartphone or not.