LG released the rotating dual-screen phone, the LG Wing, as part of its Explorer project a few months ago. The Korean phone maker is certainly looking to experiment more under this project as the company is now working on a phone with a rollable display.
The LG Rollable was originally teased during the launch of the LG Wing and it is expected to debut in March 2021. Information on the LG Rollable has been scarce, but we now have an idea of what it could look like thanks to a new patent.
The patent was spotted by LetsGoDigital and was filed back in August 2019, but has only been published now. It is titled "Roll-slide mobile terminal", and it shows how the display works.
The patent describes a phone with an extendable frame that can expand the display once it's pulled out. The OLED display can be extended nearly twice its original size and you can also roll out the screen from one side individually. The display will automatically adjust its orientation based on its current form.
There is a second frame that pops out of the main body and it moves using saw gears and some elastic elements that ensure smooth movements. There will also be a safety mechanism in place to prevent the display from rolling out unintentionally.
The patent application also hints that the handset may support a stylus.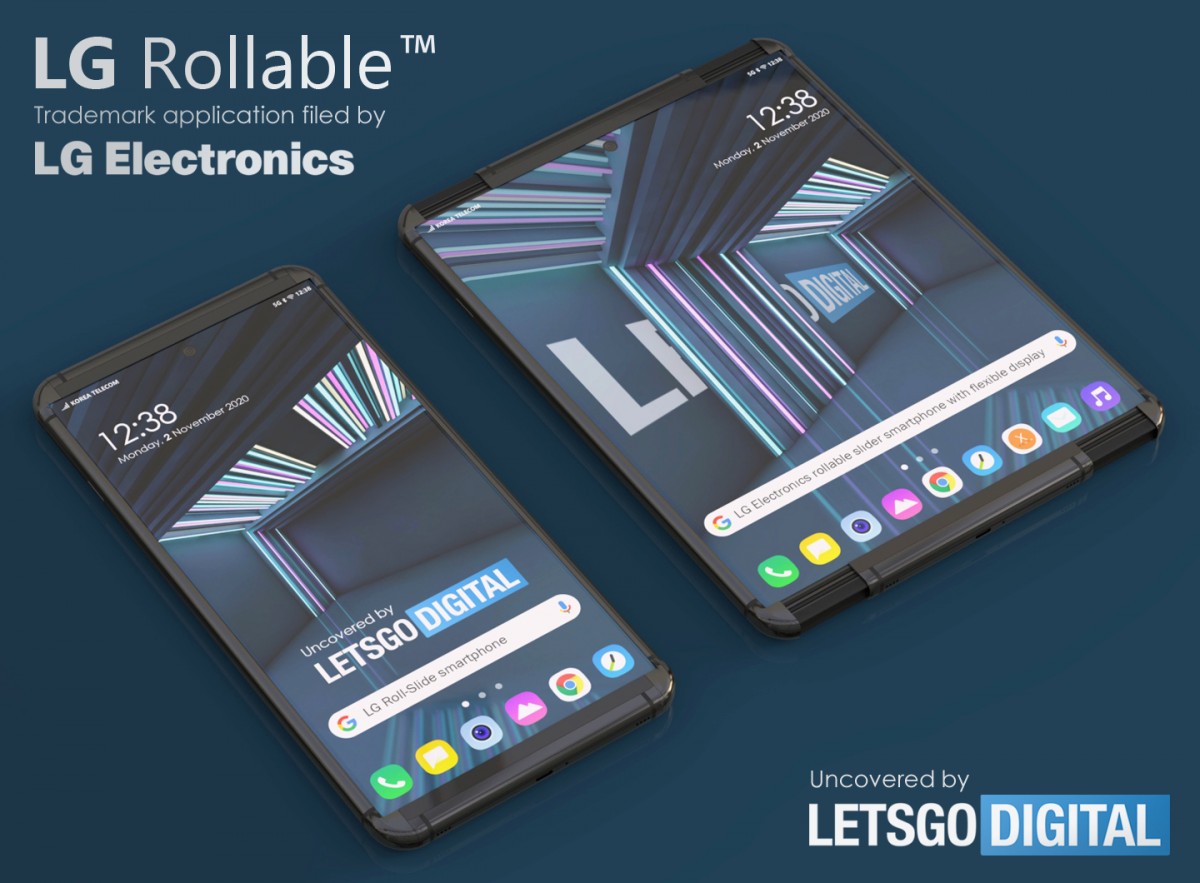 The launch is expected in March next year, and more information is expected to surface as the launch date draws near.