According to a recent report by Patently Apple, Apple has been granted a new patent for its Face ID biometric system by the US Patent and Trademark Office. Currently, it uses a biometric form of security system in its phones that is rather common and is used by most smartphone OEMs.
However, the patented next-gen advanced facial recognition will apparently use facial heat mapping for authentication. The facial recognition systems currently in use identify the user's face in a captured image. Hence, obstructions like glasses, face mask, or hair can hamper the authentication.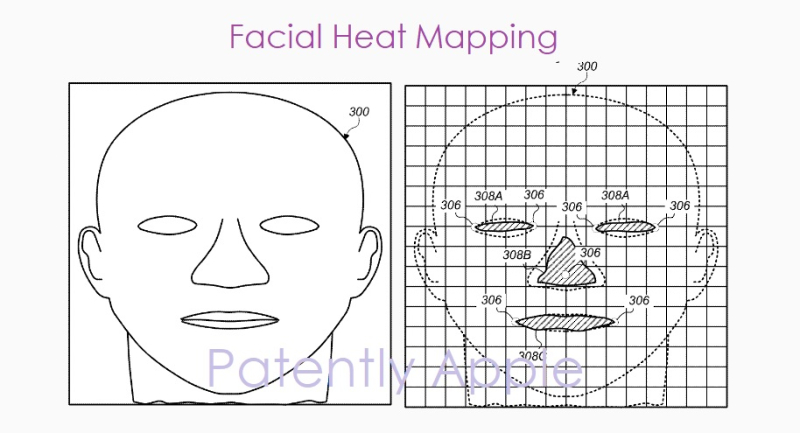 Apple, with its new proposed facial recognition, wants to make the system more efficient by mapping the heat signature from the user's face. According to the patent, the occlusion heat map will most likely be in the form of a grid that represents different regions of the face's surface.
Apple is making use of the fact that every individual has a different facial heat signature. The occlusion map will help in recording the signature that will allow users to unlock their device even if they are wearing glasses or a mask. This could help remove the issues faced by conventional facial recognition technology. However, it will also allow others to unlock a person's phone when he/she is asleep. Hence, the proposed system is not devoid of flaws. However, we believe the company will come up with a solution for this as well before employing the system in its products.