Xiaomi recently released its financial report for the first quarter of 2023, revealing promising figures for the company, which is gearing up to enter the electric vehicle market.
From January to March 2023, Xiaomi achieved a noteworthy milestone of 594.8 million monthly active users, surpassing the 600 million mark by the time of the report's publication.
In terms of its smartphone business, Xiaomi generated revenue of $5 billion, selling 30.4 million devices. The average selling price (ASP) per device stood at $163, representing a 2.7% increase compared to the previous quarter.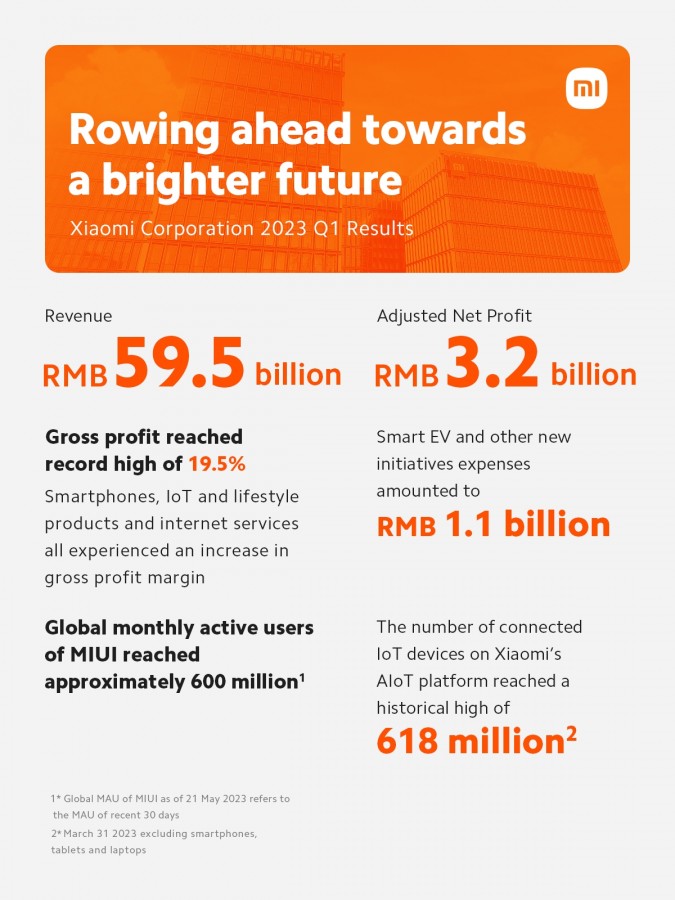 While Xiaomi secured the third position in market share for Q1 2023 with 11.3%, it is worth noting that industry leaders Apple and Samsung each shipped nearly twice the number of phones during the same period.
In its domestic market, Xiaomi experienced a notable 22.2% increase in units sold compared to the previous quarter. However, Vivo surpassed Xiaomi's performance, pushing Xiaomi to the fourth position. Apple claimed the top spot, while Oppo secured the second position in terms of market performance.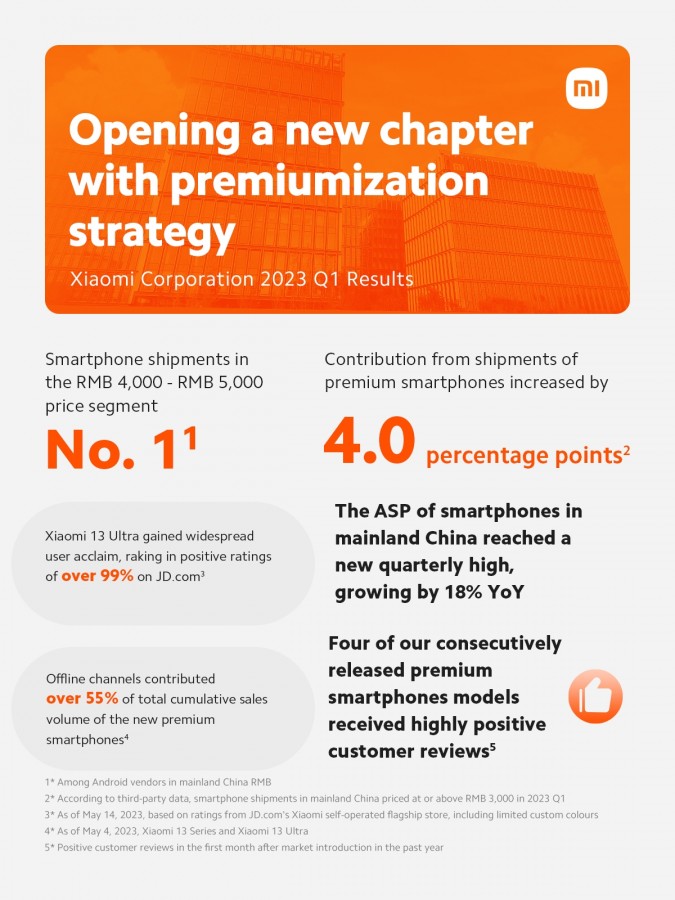 Xiaomi's total revenue for the period reached $8.43 billion, and the adjusted net profit stood at $450 million. It's important to note that when factoring in expenses related to the smart electric vehicle (EV) business, the net profit adjusted figure was $150 million.
Xiaomi has made significant investments in the field of AIoT (Artificial Intelligence of Things). The number of connected devices in its ecosystem has surged to 618 million, and an impressive 12.3 million users now possess five or more such devices.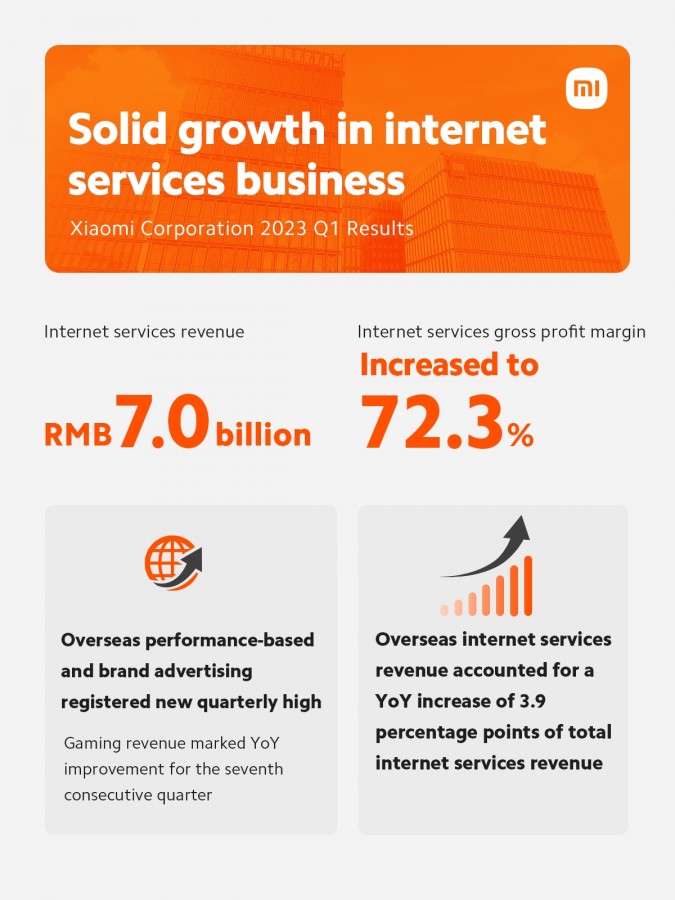 Notably, revenue from smart large home appliances, including refrigerators, air conditioners, and washing machines, experienced a remarkable 60% year-on-year growth. Xiaomi has also emerged as one of the top five companies in the Smart TV market, with 2.8 million units shipped.
Xiaomi has also unveiled plans to reduce greenhouse gas emissions by a minimum of 70% by the year 2030. Furthermore, the company aims to achieve a staggering 98% reduction by 2040, thus establishing a clear pathway towards attaining net zero emissions.