Lenovo is planning to enter the gaming phone market soon with a flagship handset meant to rival the likes of Black Shark 3, Asus ROG Phone 2, and a handful of others. The device will, of course, boast all the high-end specifications of 2020 including the Snapdragon 865, UFS 3.1. LPDDR5 RAM, but a newer report suggests that it will take the lead in terms of fast charging.
The news comes from the Chinese phone maker itself which uploaded a poster revealing that the Lenovo Legion gaming phone will have a whopping 90W fast charging. This will make Lenovo's upcoming flagship the fastest charging phone yet, taking the crown from Oppo Reno Ace with its 65W fast charging, and not by a small margin.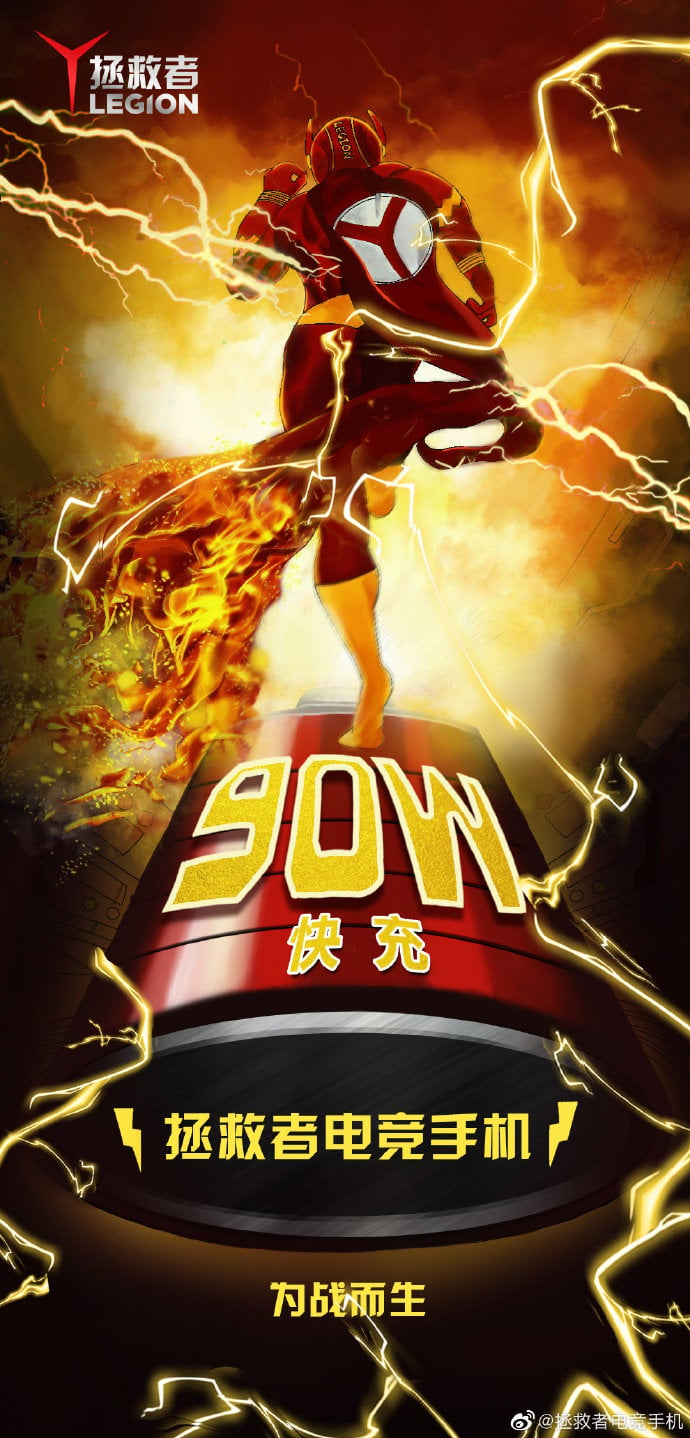 The Oppo Reno Ace is able to fill up its 4,000 mAh battery in 30 minutes and thus, the Lenovo Legion is expected to charge its 5,000 mAh battery in around 20 minutes with 90W fast charging. For now, it is unclear whether the phone will also have super-fast wireless or reverse charging capabilities.
Xiaomi and Vivo are currently testing 100W and 120W fast charging but have not been unable to bring it into smartphones yet. Xiaomi listed a number of problems that a phone could face with such high wattage. So it remains to be seen if the Lenovo Legion has any safety measures in place for long term use.
There is currently no word on a launch date yet but we will likely get to hear it in the upcoming weeks along with more details on the device, so stay tuned.