Qualcomm unveiled its first 5nm chipset, the Snapdragon 888, yesterday at the Snapdragon Tech Summit. The flagship chipset is meant to power most premium Android smartphones in 2021, the first of which will be out in Q1 next year.
Details of the chipset have finally appeared after yesterday's preview, revealing almost all of its specifications.
The Snapdragon 888 is Qualcomm's first chip to feature the Cortex X1 core. Compared to the Cortex A78, it can handle 33% more instructions per clock and is running at 2.84GHz. Other than that, there are three Cortex-A78 cores clocked at 2.4GHz joined by four A55 cores running at 1.8GHz.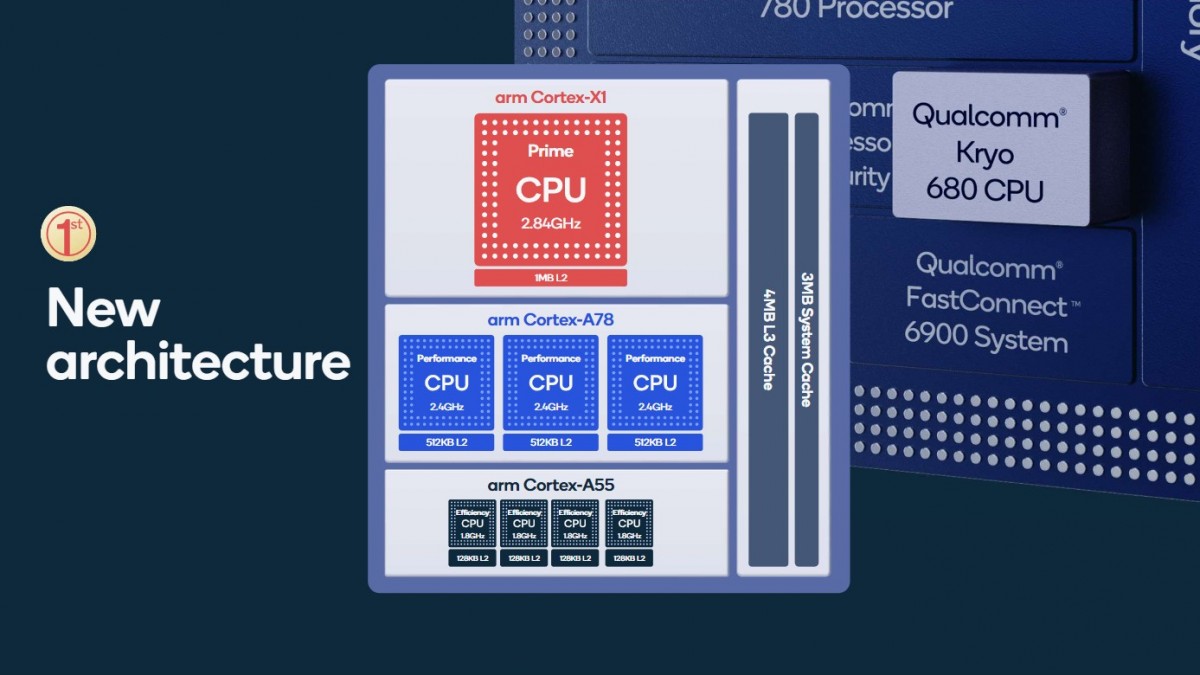 The new CPU promises a 25% performance and 25% power efficiency boost over the Snapdragon 865.
The chipset features the Adreno 660 GPU, which brings a 35% better-rendering performance while boosting power efficiency up to 20%. It comes with with Variable Rate Shading (VRS) and Game Quick Touch, which help boost performance and power efficiency as well as reduce latency by 20% in games.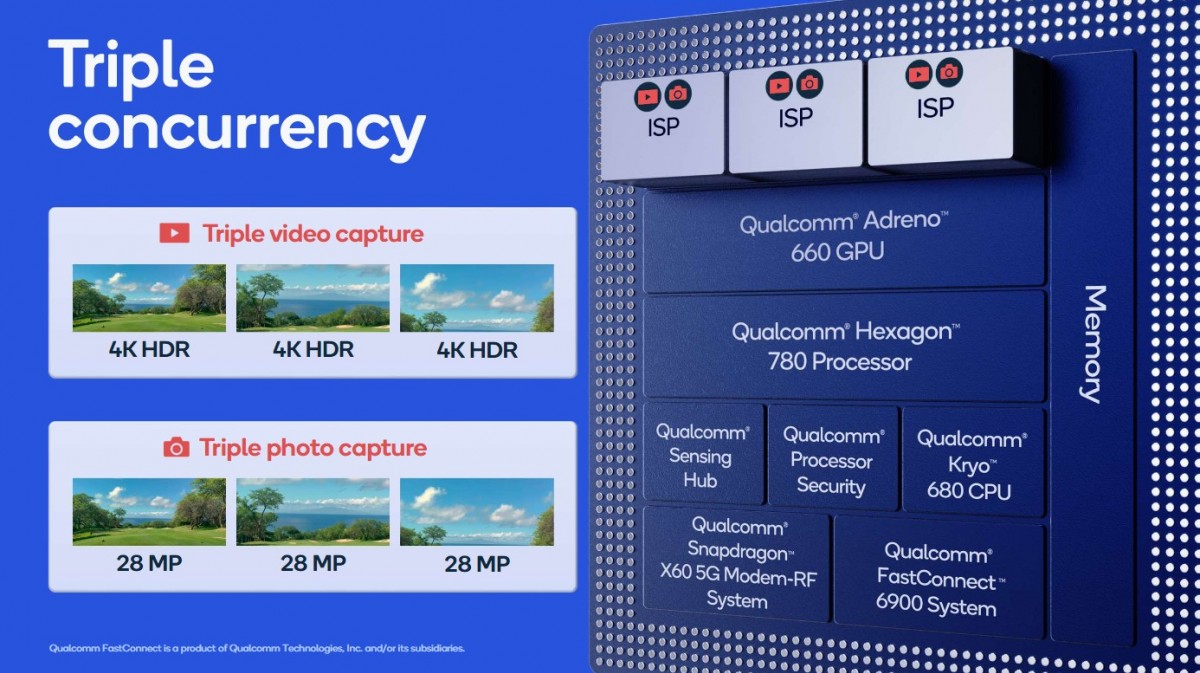 The SD888 is the first Snapdragon chip to use a triple ISP, allowing three different camera streams to be processed simultaneously. It can capture 4K videos at 120FPS and take 120 photos a second with 12MP resolution.
Quick Charge 5 has been added to the Snapdragon 888, meaning that it can handle 100W+ fast charging while keeping heat to a minimum.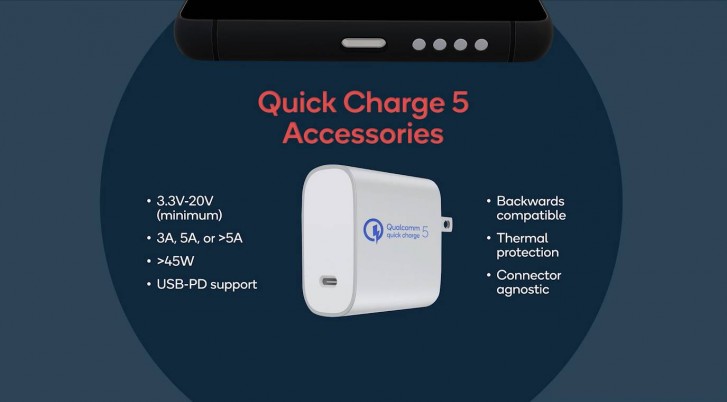 It is also the first Snapdragon chip to use the X60 5G modem which is integrated into the SoC. It supports sub-6 and mmWave flavors of 5G and offers downlink speeds of up to 7.5 Gbps and uplinks up to 3 Gbps. The 6th generation AI engine significantly improves AI processing as well as power efficiency by up to 3 times.
Xiaomi, Samsung, and OnePlus are expected to some of the first devices to feature the new chip.