Xiaomi has been hinting at an upcoming foldable for ages. Last month, renowned analyst Ross Young also revealed that a total of four foldable smartphones will be unveiled by Xiaomi, Oppo, and Vivo in 2021, but later said that Xiaomi itself may have three different foldable models in the works.
As such, four new patents from Xiaomi have surfaced which reveal a total of 7 different designs. Renders for these patents have been provided by none other than LetsGoDigital. 
Out of these 7 foldable designs, three of them are clamshell foldables. The first two have a full-screen design with no notches or punch-holes on the display. The only cameras on the two phones are seen on the back. One has only a single large camera lens next to an LED flash unit, whereas the other has a total of four lenses aligned vertically. The last two sensors are unknown, but one of them is likely for laser autofocus.
There is also a small secondary display on the rear placed at the top. This is likely for the selfies as well as notifications, time and date, etc.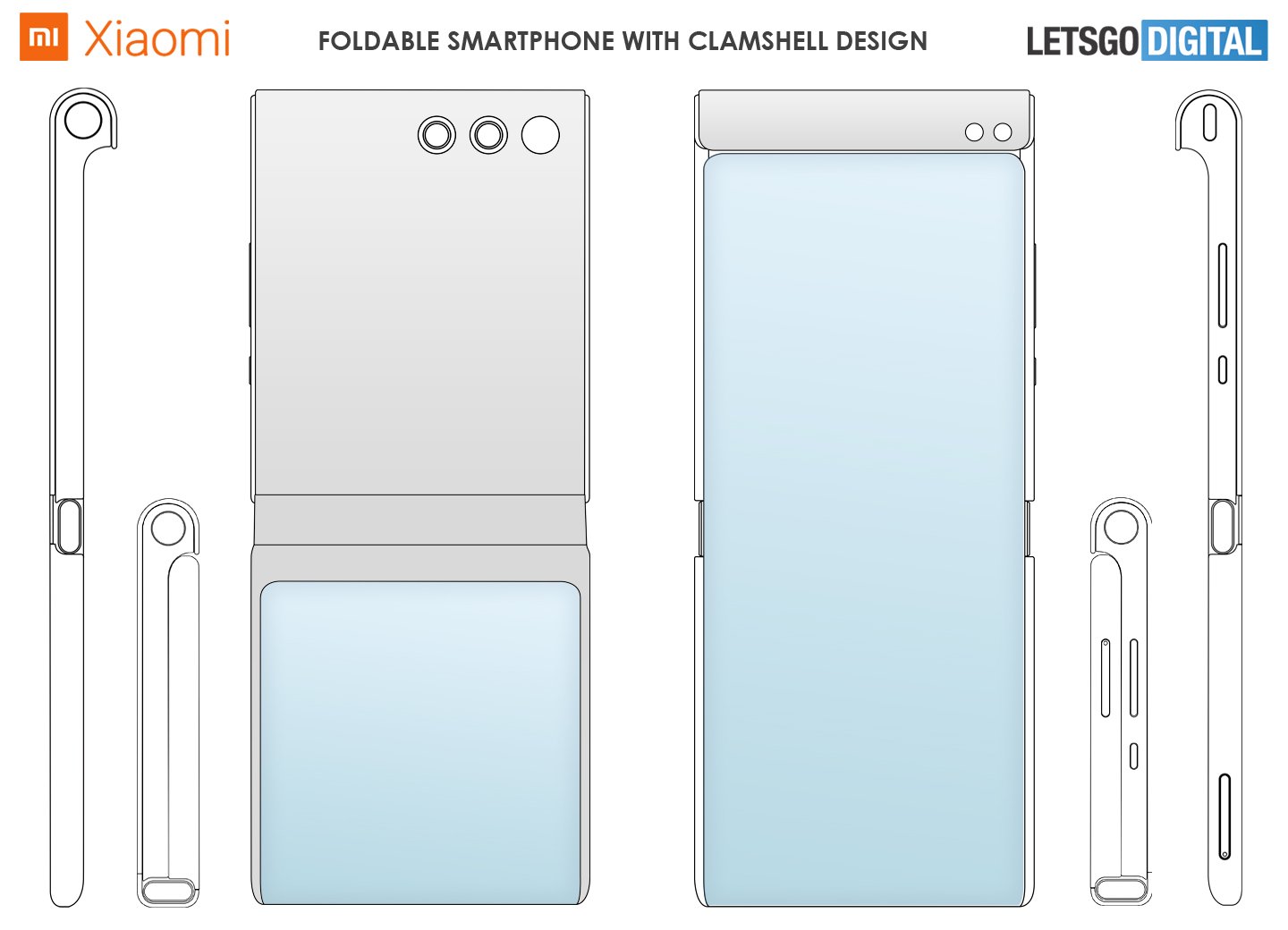 The third clamshell has a significant-top bezel for the dual front-facing camera and also has a much larger outer display. A triple camera setup can be seen on the top and all buttons appear to be placed on the right side of the device.
The other four have the same form factor as the Galaxy Z Fold 2 with only minor differences between them in terms of design.
Both of these have full-screen displays on the inside as well as the outside. The only real difference between the two is the camera setups, where one only has a single large sensor, while the other has a total of 4. A power button that likely doubles as a fingerprint sensor can be seen on the right side.
The final two have a much smaller outer display which is only a strip. The inner display is full-screen on both phones, but one model has three large cameras and an LED flash, whereas the other has four smaller ones and a laser autofocus unit and probably an LED flash.