With the increasing amount of hackers and cheaters in PUBG Mobile, Tencent has introduced more robust anti-cheat systems over time and easy ways to report people in the game. As such, the company has banned more than 1.2 million hackers from the game as per its latest Anti Cheat report.
A total of 1,217,342 accounts were permanently banned from PUBG Mobile for using cheats and hacks. About 48% of these hackers were using auto-aim hacks or cheats to change their character models. 22% of them were using x-ray vision hacks, 12% were found using speed hacks, and 7% were modifying their damage output with cheats.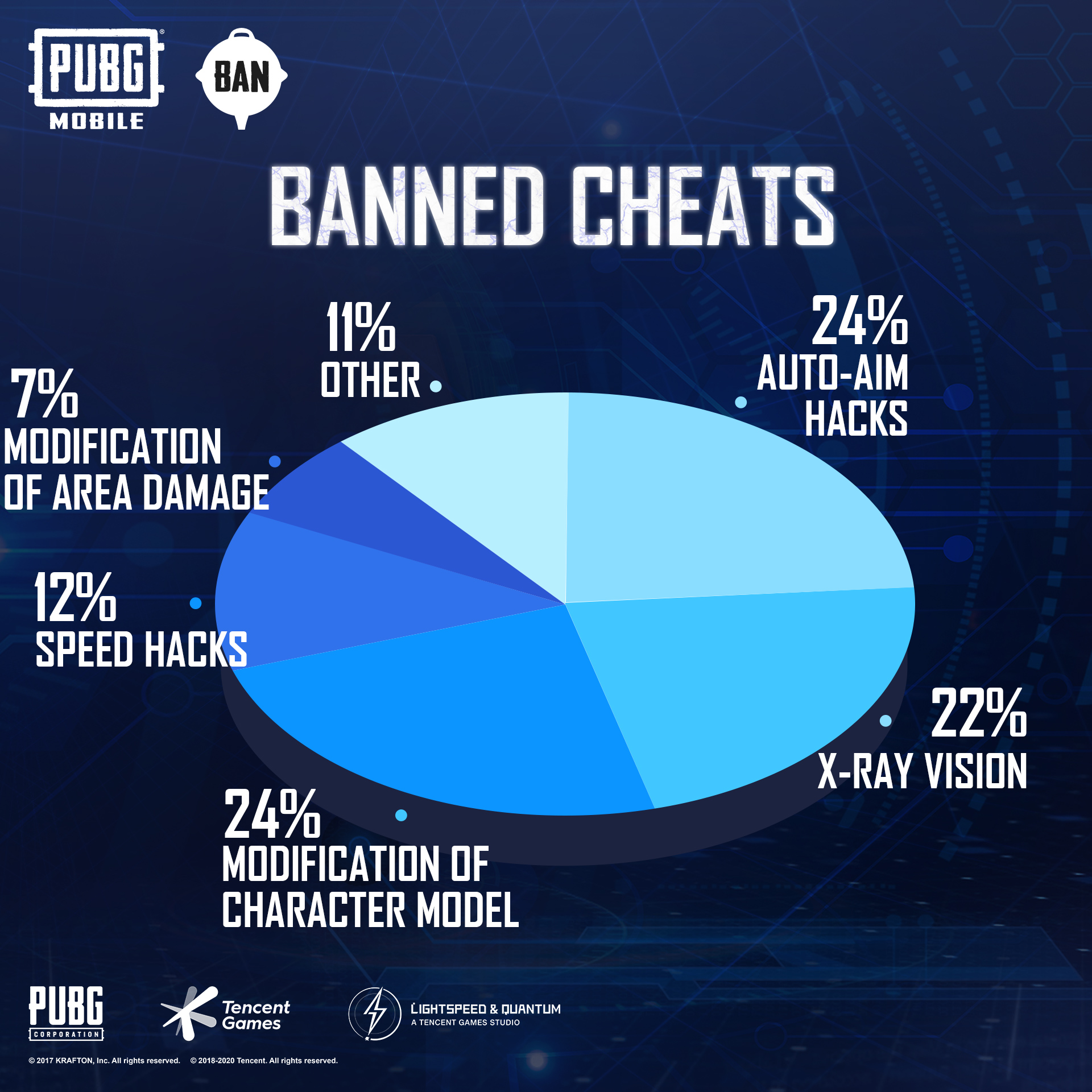 The report also shows the different ranks the hackers were in. 38% of the total hackers were in Bronze, 12% were Diamond, 11% were Platinum and Silver, 10% were Crown, 9% in Gold, 6% of them were Aces, and only 3% were Conquerers.
Tencent has recently released patch 1.2 for PUBG Mobile, which brings a new Runic Power game mode. Players can gain different powers from distinctive runes in this game mode to get the chicken dinner. There are also new weapons, balance changes, and a handful of new cosmetics to collect. PUBG Mobile Season 17 has rolled out as well with an all-new Royale Pass with tons of new cosmetics, items, accessories, and weapons.