Lenovo is refreshing its ThinkPad X13 series of notebooks with the latest Intel and AMD processors. There are also a number of other upgrades on-board, but a full list of specifications is yet to be revealed.
One of the highlights of the new ThinkPad X13 lineup is the display. The new laptops come with taller 16:10 aspect ratio displays, which the company says is better for productivity as well as studying needs. As per usual, there are a number of 13.3-inch display variants available ranging between WUXGA and WQXGA resolutions, which is slightly higher than 1080p but lower than 4K.
There is a single 1080p webcam in the top bezel with support for Windows Hello biometric support.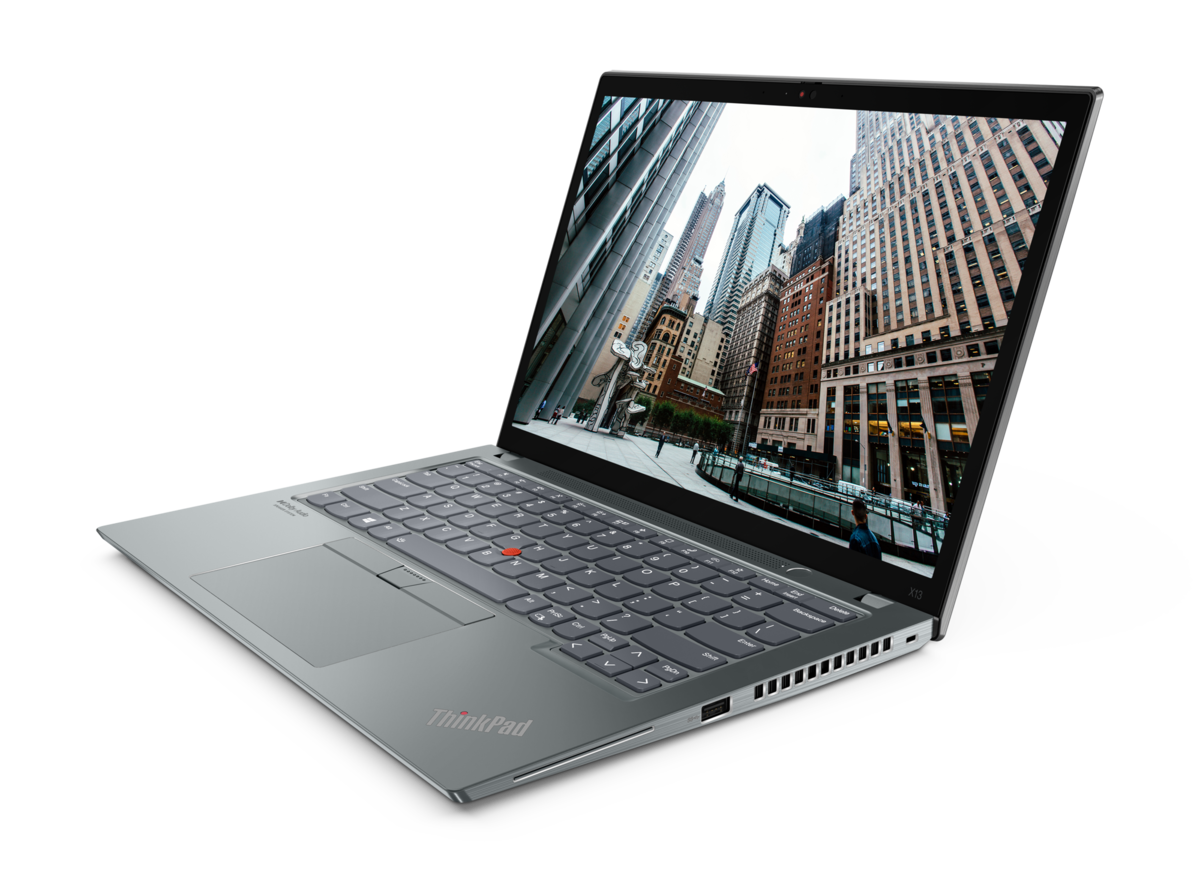 The company continues to offer Intel as well as AMD CPU variants. Both variants will be powered by the latest processors from both brands, namely the 11th generation of Intel Core CPUs and AMD Ryzen 5000 chips that go up all the way to Ryzen 7 models. Lenovo is yet to reveal other internal specifications of the notebooks.
As for I/O, you no longer get Thunderbolt 4 on the AMD models, but only standard USB C ports. The Intel variant, on the other hand, gets two USB A ports, two Thunderbolt 4 ports, a full-size HDMI port, and a 3.5mm headphone jack. The AMD variant likely has the rest of the ports too, but Lenovo has not said anything about it yet.
For connectivity, you get WiFi 6E as well as 4G and 5G options. Battery options include 54.7Wh or 41Wh.
The Intel version of the new ThinkPad X13 will be available in March for $1,299, but the AMD variant will go for sale in May with a starting price of $1,139.